Diesen Text gibt es hier auch in Deutsch
A perfect Weekend in Wroclaw: Recommendations by locals
You are looking for a perfect weekend in Wroclaw? Then you found the right spot now. With our recommendations for Wroclaw (by locals!) we will support you in having an amazing weekend trip to Wroclaw!
We are a city blog that does nothing else but write about Wroclaw, therefore we believe that our hints to explore Wroclaw in one weekend are highly useful and always up to date. If you are not sure regarding current covid reguluations for Wroclaw, check out our separate post on that here. 
But before we show you a timeline which helps you to plan a weekend in Wroclaw, we provide a little bit of useful information on planning your trip. If you already know where to stay and how to get to Wroclaw, just skip that part. Alright, let's go!
Planning your trip: Getting to Wroclaw
Okay, first things first. Do you already know how to get to Wroclaw? Then skip this part. If not, we have prepared some material to let you know about the best options to get to Wroclaw for a weekend here:
Planning your trip: Where to stay in Wroclaw
You know how to travel to Wroclaw – great. Now let's have a look at the best accommodation for a weekend trip in Wroclaw! If you have your regular place, you can start with the fun part, if not, we have our own selection of the best hotels, hostels, camping etc. for a weekend in Wroclaw here: 
The fun part: The weekend in Wroclaw
All set with planning, so now the fun part can start! No matter if you just have 24 hours, 48 hours or maybe even an extended weekend in Wroclaw, this overview will help you to determine a perfect schedule for your trip 🙂
Arrival in Wroclaw
The perfect weekend trip of course starts with arriving in Wroclaw first, what a surprise! No matter if you arrive at the beautiful train station or at the airport, probably the first thing to do is to drop your luggage to the hotel, so let us start with that. If you want to know how to get to the city from the airport, click here.
---
After checking in at your accommodation
You got rid of all your luggage and for sure you might be slowly getting hungry, but of course you want to get at least a very first impression of the city, correct?
---
The first little walk and exploration of Wroclaw
What could be better as starting a little evening walk at the most central point of Wroclaw – the Market Square? We suggest to go there and just enjoy the atmosphere. Here is our blog post about 30 interesting facts you should know about the Market Square in Wroclaw! If you happen to stay in the Four Temple District, click here to learn about things to see there!
---
Grab some food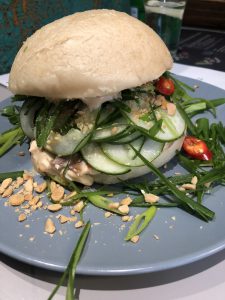 For sure you must be hungry by now! Clicking HERE will guide you to our restaurant recommendations. Those are actually our favourites and some are probably not well known among the regular tourists… We have been to all of them ourselves multiple times and update the list frequently if needed.
---
Fancy a drink?
Now you need to decide, is it time to go to bed and get some sleep for the weekend in Wroclaw…. Or is it time for a little drink in one of the countless bars and pubs in Wroclaw to enjoy the nightlife a bit? Well, here you find our recommendations for nice pubs and bars in Wroclaw!
It is time for breakfast!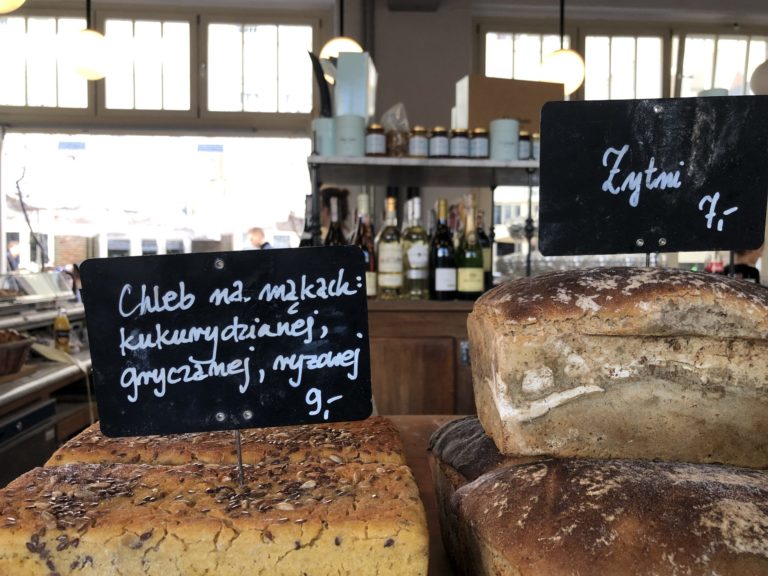 Honestly, most of the hotel breakfast options are just overpriced everywhere in the world. If you have an AirBnB Apartment or didn't order hotel breakfast, it is time to check out the incredible breakfast recommendations by clicking here!
Sightseeing in Wroclaw!

Saturday is a great day to explore Wroclaw and take in all the weekend vibes. We suggest to read about the best things to do in Wroclaw! Looking for the most impressive buildings in Wroclaw? Here is our post about the 25 most amazing buildings in Wroclaw!
What about a coffee break?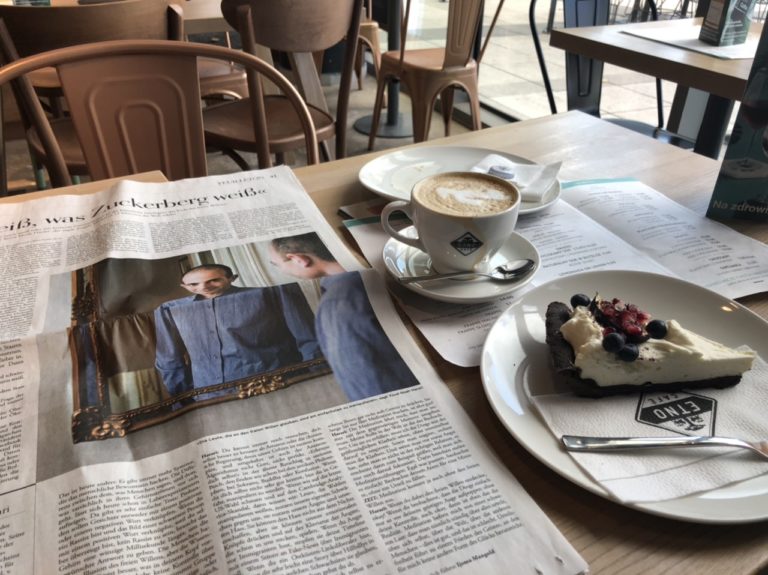 You might have walked a lot to explore the city and deserve a little break… With a cake! Have you seen our post on the best cafes in Wroclaw? You like it extraordinary? Then this list of unusual cafes in Wroclaw is the post for you.
Drinks and Nightlife
Of course the nightlife in Wroclaw is totally vibrant – around 20-30% of the population are students! Check out our nightlife section here to find out what to do in the evening!
Repeat: Breakfast, Coffee and Sightseeing!
You already know where to find the information about the best breakfast and best coffee in Wroclaw. Have you been to the Centennial Hall, one of the UNESCO World Heritage Sites in Wroclaw? 
How about some authentic flea market in Wroclaw?
You like the authentic flea markets where rarely tourists can be seen? Then check out this list of local markets in Wroclaw!
Rainy weather in Wroclaw? Then explore the museums.
There are only two options: Good weather is option number one (then you are maybe in one of these beach bars here). And even if there is bad weather (option 2!) we are taking care of you – check out the museums in Wroclaw, there will be something for you too!
Mild weather in Wroclaw? Then explore more of Wroclaw.
If the weather is nice but not perfect, that is probably the best to explore Nadodrze, the alternative part of Wroclaw. Or even go on a self guided free walking tour to discover old German pre-war traces here.
Perfect sunny weather in Wroclaw? Then explore beach bars and boat trips.
Wait, sunny weather and you are not in one of Wroclaw's beach bars? That has to be corrected 😉 Of course you also should consider taking some of the amazing and relaxing boat trips in Wroclaw, more information on them here.
Get back home… 🙁
It is going to be a hard goodbye, we know that. We hope that you enjoyed your stay in Wroclaw and of course the culture train too! Please also don't forget to stay in touch with us and subscribe us for updates. You can either like us on Facebook here or sign up for our newsletter.
Where to stay in Wroclaw?
In the following map you can search directly with your travel dates for available hotels, hostels and apartments and directly see the prices:
We hope that you enjoyed our post about the perfect weekend in Wroclaw! Don't forget that on our blog you will find a lot of other posts and recommendations made by locals for Wroclaw, just browse around a little bit.
Do you have some comments on this article? Help us and also help other visitors by leaving your feedback in the comment section below!