Diesen Text gibt es hier auch in Deutsch
The vibrant Four Denomination District in Wroclaw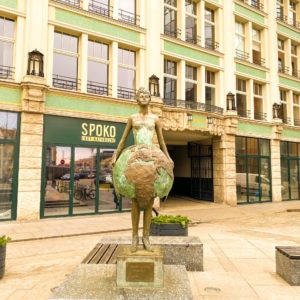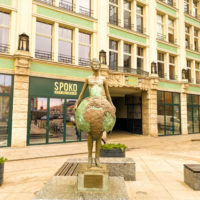 There are many names for the Four Denomination District in Wroclaw. Some of them are Four Temples District, Tolerance Quarter or Mutual Respect District. Why? We will talk about that very soon.
Undoubtedly, this is one of the most vibrant parts of Wroclaw. Not only very close to the city centre, but also one of the main hotspots for nightlife in Wroclaw. That all makes the Four Denomination District a great spot to stay in Wroclaw and explore the city from it.
But the popularity is not purely driven by proximity to the city centre and the nightlife… Religion, Culture and Arts are playing a vital role in this part of Wroclaw and shaped it over centuries. You will find out shortly why this is the case…
The district is enclosed by the streets Kazimierza Wielkiego, Św. Mikołaja, Pawła Włodkowica and Św. Antoniego. At the bottom of this article we made an overview of the whole area for you 🙂 And if you are interested in a guided tour, find out more about some options here or check out the Free Walking Tours in Wroclaw here.
The Four Denomination District History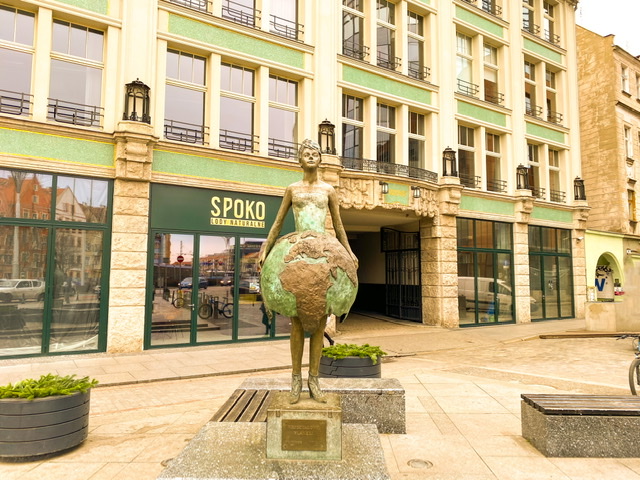 The Crystal Planet sculpture in the picture here is a beautiful and meaningful symbol of unity in a multicultural world. Her dress is shaped after our planet earth. It perfectly matches the four denominations district and welcomes you at the entrance to the area.
Back in the times it was a place where Germans, Bohemians, Poles, Austrians and Jews used to live together. In the Middle Ages mainly poor weavers and dyers resided here.
Although four religions are present in the quarter, it would be far away from reality to say that this used to be the holy quarter of Wroclaw. Almost every building has a story from many centuries to tell. We could make pictures of every stone and probably write a book about it, but let's try to keep this as a brief introduction to this vibrant district. We want to keep up some reasons to visit us in Wroclaw and not tell everything before!
Churches and Religion in the Four Denomination District
All churches and the synagogue in the four denominations district are located very close to each other. It won't be more than 5 minutes from any church to each other. All of them are visible remains of the multicultural history of Wroclaw which existed at all times.
The Polish Orthodox Church of the Birth of the Holy Mother is from the 16th century. We came across one particular funny story about it. For centuries (!) the clock was late by around 15 minutes. Officially the clock was late even on purpose – to not disturb the citizens of the area because of all the other church bells ringing. 
But some housewives made use of the dysfunctional church bells… They discovered that the time between the ringing of the city clocks and the the Orthodox Church was a perfect timekeeper to boil dumplings. This way, the name "Dumpling Clock" was born.
After renovation in 2014, the time is precise again – and as Pierogi still taste good, we assume that the usage of the special clock was replaces by smartphone timers 😉
The Evangelical Church of Divine Providence dates back to the 18th century. Today you will find a very special (and famous) dwarf in front of it. As said before, we want to keep some reasons to visit Wroclaw – you will need to come and find out…
The Roman Catholic Church of St. Anthony of Padua is from the 17th century. From the outside it looks quite "standard" and not very exciting. However, on the inside it holds some extraordinary paintings. The furniture survived all events of the past centuries and is now over 300 years old…
The White Stork Synagogue from 1829 is the only one that survived. The reason for it's survival was quite pragmatic during the war – the arsonists were scared that also other buildings could catch the fire… We are very happy that it survived, otherwise we couldn't celebrate the "Summer in the White Stork Synagogue". From July to August, the White Stork Synagogue is hosting many klezmer and Israeli music concerts.
Party, Restaurants and Nightlife in the Four Denomination District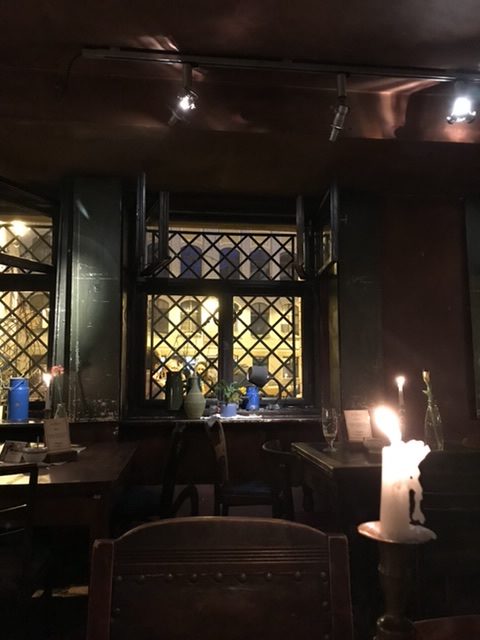 As mentioned in the introduction above, the Four Denomination District is definitely one of the main hotspots for nightlife in Wroclaw. It offers great pubs, cozy bars, amazing restaurants and backyards which are packed with nightclubs. 
Our favourite places for food are:
Read more about them in our article on the best street food in Wroclaw.
Are you looking for some drinks? Here are our favourite locations for a beer or a glass of wine:
AleBrowar (Craftbeer bar at Pawła Włodkowica 27)
Cocofli (Cosy wine bar at Pawła Włodkowica 9, but speciality café during daylight)
Mleczarnia (at Pawła Włodkowica 5, a cozy candlelit allround pub)
If you want to go clubbing here, you most likely will find yourself in either the Pokoyhof or Niepolda Passage. Both of them have a lot of clubs just waiting for you to dance all night long.
And we are very happy that apart from Cocofli there is a second really amazing speciality coffee bar – since 2021 the OTO Coffee Bar welcomes you here at Świętego Antoniego 26, check out more about them in our blog post about the best cafés in Wroclaw here. Don't miss their Affogato during hot summer days 🙂
The alternative and artistic side
One of the many alternative spots in the city is the Neon Side Gallery. In the backyard at Ruska 46c you find a "graveyard" of old neon signs. It all started with a little private collection in 2005 when the initiator of today's foundation, Tomasz Kosmalski, wanted to rescue a neon sign from a pasty shop that otherwise would have gone to trash. 
More information about the Neon Side Gallery is available in our article about the best hipster things to do in Wroclaw.
But the backyard with the colourful neons became more than just a graveyard for them. It evolved into a street art corner, where artists from all over the world left their marks. Lots of events complement this vibrant place.
For cinema lovers the New Horizons Cinema (Kino Nowe Horyzonty) is another must visit in the Four Denomination District. This cozy cinema organizes many popular festivals like the American Film Festival or German-themed movie weeks. Almost all of the movies are screened in original languages or with English subtitles. That means relief! Polish language skills are not required.
The cinema itself is not the typical popcorn and "buckets of softdrink"-type of cinema, it really is more a cultural meeting space with some movie theatres attached to it. Often you see people just playing board games in the lobby, enjoying a coffee or strolling around in the store. 
If you are looking for a nice souvenir to buy, that store is a great source for you too. Really cool posters and postcards from polish artists are sold here for a fair price.
Hotels in the Four Denomination District
With all that buzz around, the Four Denomination District is a great place to stay in Wroclaw. 
You are staying pretty much in the centre of the city here. A walk to the historic market square only takes 5 Minutes, and everything you need is just in front of your hotel. Public transport connects this area with any other part of the city – two of the main and most central tram stops "Rynek" and "Narodowe Forum Muzyki" are less than 3 minutes away.
We recommend the PURO Hotel as we already had the opportunity to stay there some years ago. Friends of us who stayed there recently always liked it a lot too. During summer time they provide you with free bicycles to explore the city 🙂 Here you can book it directly at the best price at Booking.com.
For more ideas on where to stay, we have prepared the best accommodation tips for Wroclaw here.
And strategically speaking, if after a night out you just want to head back to bed and get some sleep, within a matter of minutes you will be able to do so …
We have not mentioned yet, that Charlotte, which is one of the best breakfast places in Wroclaw, is just around the corner. If you don't want to be stuck with hotel breakfast and try something local instead, you must try the freshly made bread and homemade white chocolate paste on top of that!
If you come for the Christmas Market to Wroclaw – one of the most beautiful ones in Europe – the location is also perfect. Why? The city centre just becomes a slow moving mass of people during December… You will be happy to have some more room after some point, but you still reach the Christmas Market within 5 minutes from here.
Map of the Four Denomination District
Alternative Cinema New Horizons
Roman Catholic Church St. Anthony
Evangelical Church of Divine Providence