Diesen Text gibt es hier auch in Deutsch
The best breakfast in Wroclaw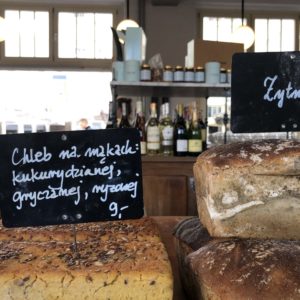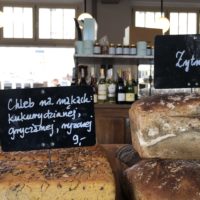 Looking for the best breakfast in Wroclaw? Just for you we have tried so many places having breakfast in Wroclaw and we are very happy to finally share the results.
For us it is definitely an important puzzle piece of a perfect weekend to enjoy a laid back breakfast in one of the countless vibrant locations in Wroclaw. In this article we will tell you where to find very local and special breakfast places. You probably would not run into some of them by accident. We are excited to tell you about the true hidden gems in Wroclaw where we as locals go 🙂
Get ready for the day with the most amazing and also healthy breakfast in Wroclaw thanks to our recommendations!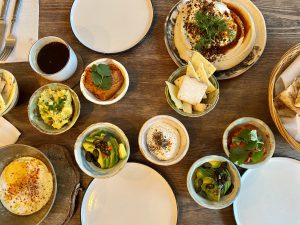 Actually our first recommendation is a vegan place but for sure it is absolutely remarkable and very special. Most likely you will not find this one in a lot of professional travel guides.
At w kontakcie you will get many different kinds of hummus and probably the best avocado in Wroclaw (still need to ask them where they get them from). The pita bread is super soft and delicious, there simply is no wrong choice at all to make.
Don't forget to try the smoothies, our favourites are the ones with beetroot and if you plan on going for sports later in the day you should have the peanut butter option.
You better get to w kontakcie early in the morning as they do not take any reservations anymore. It gets crowded very quickly and there might be some waiting time. During our last visit we got a waiting number that we could have a coffee next door at Kawalerka and right after finishing the coffee we were able to start with the breakfast celebration.
Michała Wrocławczyka 42/1u right opposite to our other recommendation Kawalerka from the best coffee places in Wroclaw, not in the city centre, but from there it is a very lovely 20-25 minutes walk involving one of the most famous bridges in Wroclaw (Most Grunwaldzki).
If you like vegan and vegetarian food and want more, click here.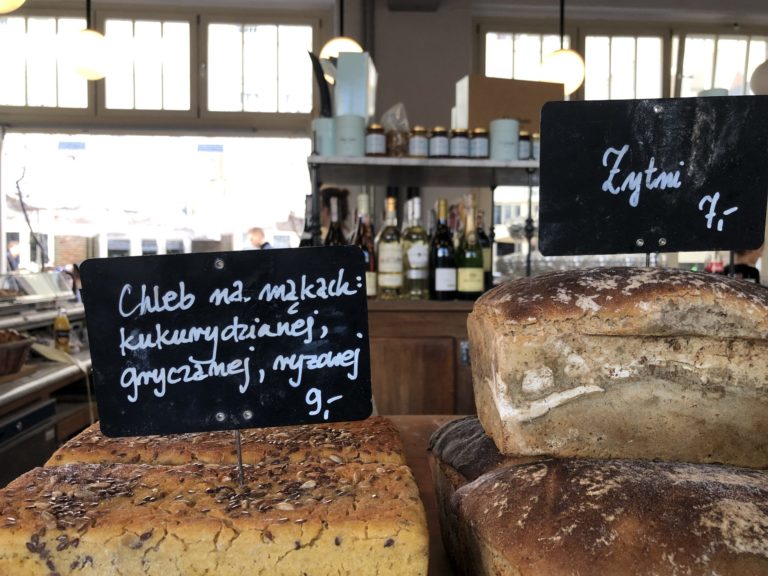 When you can smell something already before you actually see it, it can either mean it is super bad or super good. In this case the smell of fresh bread is just amazing. Of course it comes from the Charlotte bistro as they are constantly baking their own fresh bread.
You have a huge selection of breakfast, we recommend the classic option. That is a basket full of homemade bread with white and black chocolate (Nutella like but even much better, can you believe it?) and with two flavours of jam. But not only for breakfast we recommend Charlotte, also later during the day or early evening this bistro has great vibes and is a good option to have a glass of wine too.
On the weekends, better get up early to avoid potential waiting time in the rush hour between 10-13h.
Świętego Antoniego 2/4, just 5 minutes from the city centre in the middle of the four denominations district.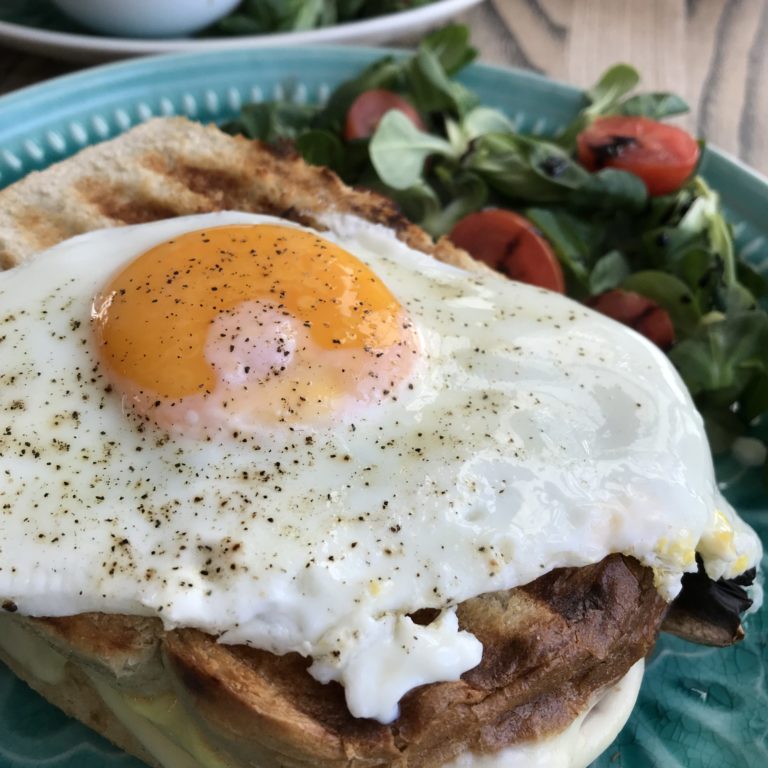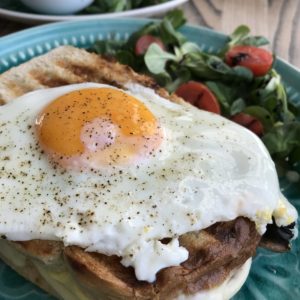 Maybe you might already have read about this beautiful and cozy place in our article on the best coffee places in Wroclaw. Well, as you might guess now, the breakfast is also totally worth a visit here.
The location in the middle of the old town and the Nadodrze district is quite strategic for a breakfast. After that, you can explore the city in all directions.
You will find some egg classics, but especially the flatbread or various toasts are highly recommended. Don't forget to try one of the smoothies and start your day with lots of vitamins. 
For art lovers, they also host exhibitions that are changing almost every month (in non pandemic times, currently you see still pictures from us), so you always have a good reason to come back.
No Cookies? No Problem!
Stanisława Dubios 2, just between the city centre and Nadodrze, walkable in 5-10 minutes from the centre
Mleczarnia is just everything – a cafe, bistro, bar and pub. While typically such allrounder places are more popular for one of those categories, Mleczarnia is really an amazing place for everything.
We love the breakfast in the morning here as much as we love the atmosphere for drinks and beer in the evening. It just feels super cozy and in combination with all the candlelight and old black/white pictures on the walls you feel somehow like travelling back in time but also in a very romantic way. You can see, it is hard to describe, so definitely do not miss this one!
But getting to breakfast, it is fair to say that you will find a typical European breakfast here, with eggs, cheese, sausages, bread and fruits.
Pawła Włodkowica 5, just 5-10 minutes from the city centre and right in the heart of the four denominations district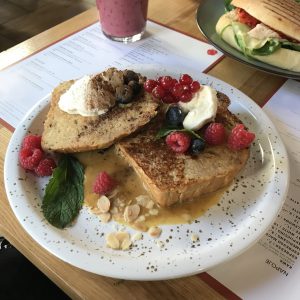 Actually we do not spend a lot of time in this part of Wroclaw. Nevertheless, every time we get here, it is for Folgujemy. If you arrive or depart from the main train station, this is also a great option as you walk less than 10 minutes.
You will find amazing breakfast here with the classic options of eggs, sandwiches, super tasty bread, but also Shakshuka that has high standards. Don't miss to try the sweet bread "Chałka" with peanut butter, homemade kimchi, sweet potatoes and lemon mayonnaise which is a creative and super delicious invention.
Generała Karola Kniaziewicza 16, less than 10 minutes walk from the main train station or 20 minutes walk from the city centre.
An amazing place to have breakfast in the Four Denomination District of Wroclaw is definitely Bułka z Masłem. It means "bread and butter", but you can be sure to get more than just that 🙂
Lovely prepared egg-dishes are waiting here for you and as you see also really nice homemade pastries are taking care of the perfect start into the day.
If weather permits, the outdoor area just next to the city moat is beautiful and even it is raining, the winter garden here is one of the most cozy places ever.
Dinette is recommended in many other guidebooks, and no matter which source you are using to find a nice breakfast in Wroclaw, most of them will point you to Dinette.
And actually we can just second that. A nice bistro-like place with French vibes that has much more than just the amazing poached eggs we captured on our picture here – try it out yourself!
Directly opposite of the Opera you find Dinette here (Navigate to it).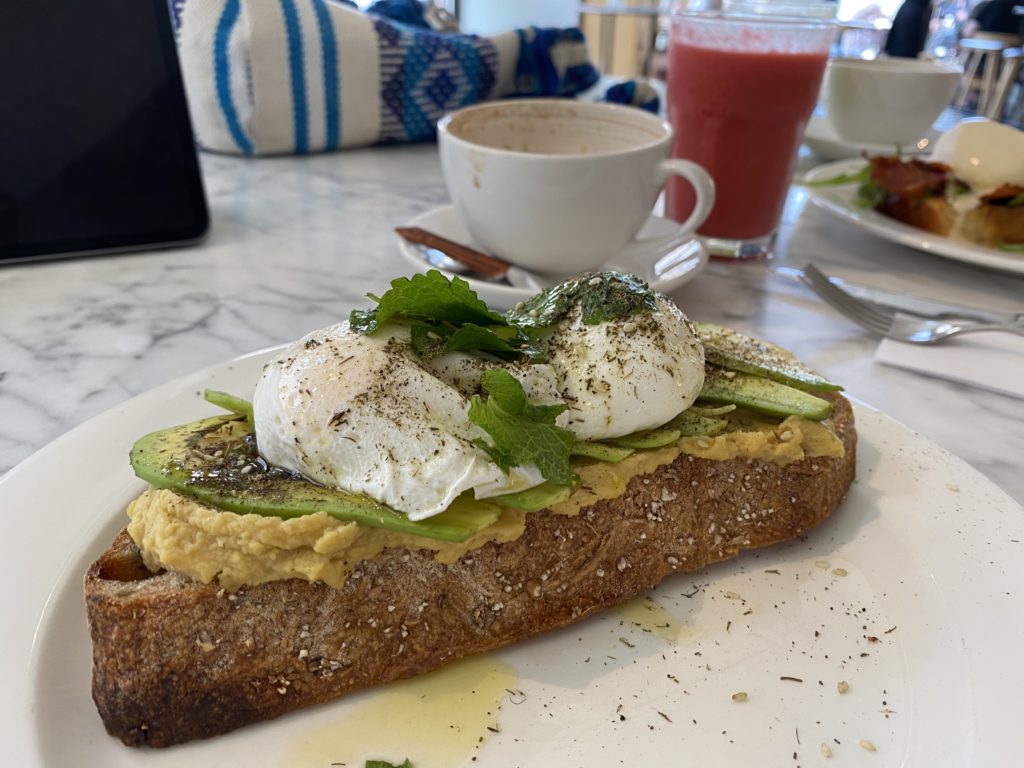 Another great option especially for breakfast is the Zenka cafe. It is located in the ground floor of an office building just a bit outside the city center – which makes it a great option for weekends.
We love not only the hot ginger mint drink here which is the best thing to have in winter, but also the crossaint breakfast with poached eggs, salmon and a truffle sauce. 
Lots of other treats are available for breakfast, like bagels, omelettes, granola, and many more. With the wide selection here, everybody will be happy for sure.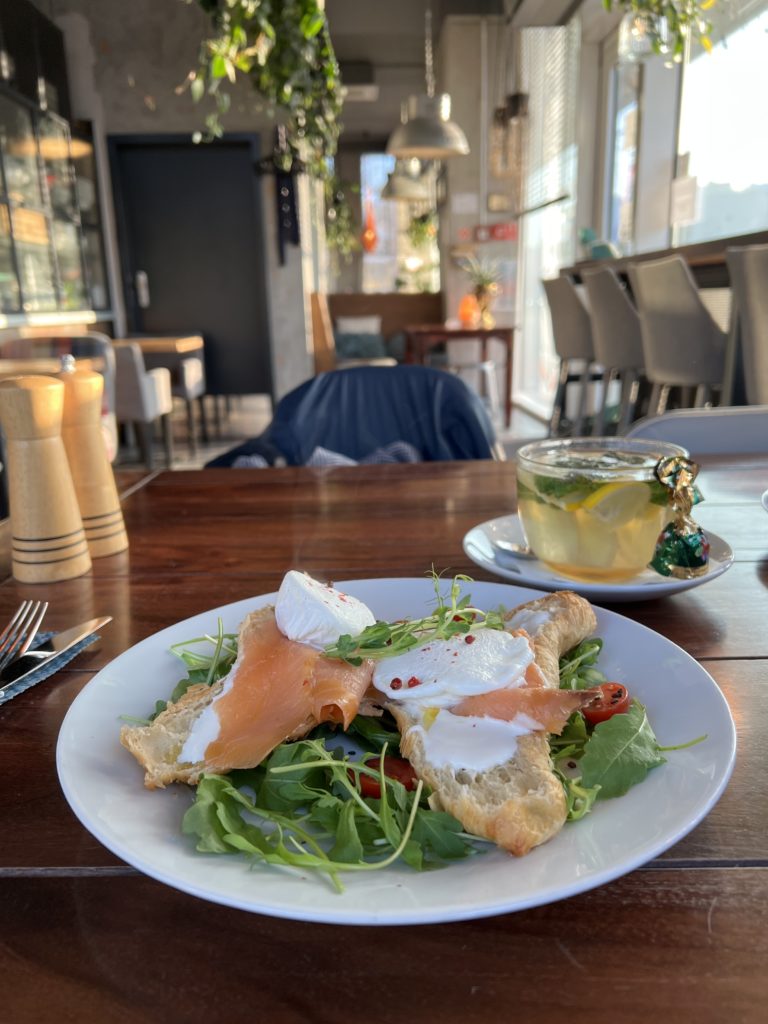 A recent opening in the Nadodrze district is the breakfast café "Soul in the Bowl" which offers really nice breakfast bowls. 
Every fan of Granola, Chia, and fresh fruits for sure will find something here. There is a wide selection of smoothies – the one we ordered had some tiny pieces of bitter chocolate which gave it a really nice touch. 
Just in case that breakfast bowls are not your cup of tea, there is a nice choice of bagels available for you.
Inside it is designed in a very cozy way so you feel very welcome and the staff is friendly and helpful as well. We will come back for sure! 
Navigate to Soul in the Bowl here.
Update from December 2022: It was announced that this place will be closed soon…
11. Kwiaty & Kawy Sunday Brunch
This option is available on Sundays only – if you like to have an extensive and long brunch, you'll be very happy at the flower café "Kwiaty & Kawy". 
For a fixed amount you can enjoy the beautifully arranged breakfast buffet, but instead of scrambled eggs, sausages and typical hotel buffet breakfast, you will be having healthy and super tasty vegetarian options. 
We love the soft bread with avocado creme or the spicy salads full of freshness. Strongly suggest to try it for yourself if you have the opportunity on a Sunday.
And the whole interior is very cozy, if you haven't seen it, we have this café also in our selection of unusual cafés in Wroclaw.
12. Visit the local markets