You are interested in working with us?
Great! Let us show you why that is an amazing idea!

On this page we are telling you a little bit about what we are doing at WroclawGuide.com.
What kind of services do we offer?
As you can read in our transparency notice, for us one of the most important things is that we provide content of value to our readers. We do not want to be one of the countless blogs that visit a city for two days and then are already able to share "super secret hidden gems" from their travel experience. Our blog is not really about us as people, it is about Wroclaw as city. Our mission is to make some lesser known parts of the city visible and provide some insightful guidance for visitors on what to see and what better to avoid.
We are offering the following services to finance the cost of operating this blog and helping us to invest in further content productions related to Wroclaw:
Content Creation

Writing about Wroclaw for blogs, magazines, books
Creating drone videos & drone photography in Wroclaw (we have all licences)
Hosting, consulting and organising of local TV, radio and other media productions
Advising other bloggers coming to Wroclaw
Photography in and around Wroclaw
Native German voice audio recording (e.g. for city tours, audio walks or movie productions)

Advertising on our blog and other channels

Banner and Text Advertising
Social Media Advertising
Newsletter and Push-Message-Advertising
Sponsored Posts

Services related to our travel guidebook

Reading Events and Presentations
Contests and giveaway collaborations
Interviews

Genealogy Research

Supporting with local contacts, pictures, research in archives etc.
Regional Promotions and Reviews

You just started a business in Wroclaw? Perfect, get in touch with us!
Reviews of Hotels, Restaurants, Bars, Cafés and other businesses
Collaboration with cities and tourist boards within reasonable reach from Wroclaw

Strategic Partnerships

You want to develop and/or promote your regional brand? You want to use our content for yourself? Sure, let's talk about it!

Travel itineraryplanning and location scouting

We create travel itineraries for individuals and groups
Location scouting for media productions – we find and pre-select the places fitting to your production!

Missing something? Let us know and we are able to find a solution for sure!
All of the above we do with a strong focus on Wroclaw, the whole Lower Silesia Region, but in some cases also Poland as country or other cities within reasonable distance. When it comes to advertising we have to be convinced that the product or service you want to market is really relevant to our readers. Reviews are only available outside of our editorial content. We provide our services in English, German and Polish.
Some examples of what we are doing
Here are some pictures from previous projects and events where we participated.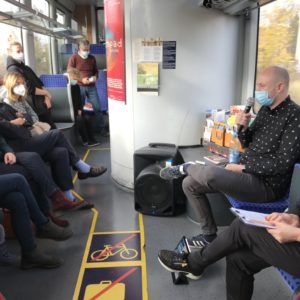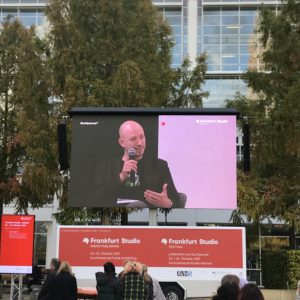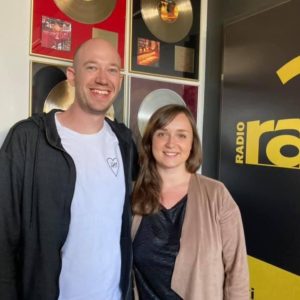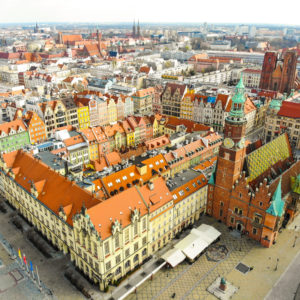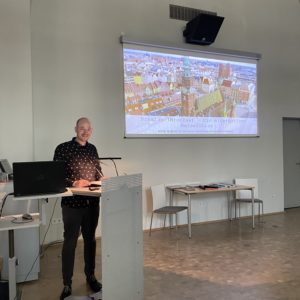 Who is our audience?
We offer our blog in English and German language. Most important for us is to provide value added information for tourists and visitors coming to Wroclaw. However a lot of our content is likewise relevant to English-speaking expats living in Wroclaw. Around 60% of our blog page readers are from Germany, another 20% from Poland (mainly Wroclaw) and the rest from all possible countries around the globe with UK and US being the next largest.
Some of our social media channels have very different follower groups, for instance on Instagram, around 45% of our followers are from Wroclaw while on Facebook the average age is higher than on other channels – ask us for more details!
Facebook
4.500 Followers

Our engagement rate for posts is around 8-12% in average.

(Facebook overall network average ER is around 1%)
Instagram
4.100 Followers

Our engagement rate is far above average with more than 10%.

(Instagram overall network average ER is around 2%)
Twitter
800 Followers

Our engagement rate is typically around 4%.

(Twitter overall network average ER is around 0,045%) 
We strongly believe that the simple number of followers in social media is not as important as the quality of content and therefore the engagement rates always comes first! Having 100.000 followers with very little engagement can easily be equal to 5.000 followers with high engagement rates. On Facebook our engagement rates are around 10x as high as the average, on Instagram around 5x higher than average and on Twitter even 100x higher than average.
In addition we are active on Pinterest (but very limited), distribute our own regular newsletter about Wroclaw with 1300+ subscribers and share the latest updates from Wroclaw via Browser-Push-Messages to more than 6000 of our loyal blog readers.

We are happy to share more details with you if you are interested in working with us.
(Status: August 2023)
Get in touch with us
Interested in our media kit, advertising price list, or you would like to discuss a project with us? Great!
Here you can get in touch with us through our contact form.
We are looking forward to hearing from you!