Diesen Text gibt es hier auch in Deutsch
The 40 best things to do in Wroclaw!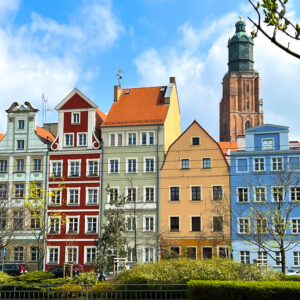 Hello there, it seems you want to learn a bit about the 40 best things to do in Wroclaw! That is great, as you just found the right place for that 🙂
We created this whole blog about Wroclaw to write and talk about things to see and do in Wroclaw, and nothing else. If you want to explore Wroclaw like a local, we will be giving you the company you are looking for. Here we share all of our favourite spots in Wroclaw!
After spending many years in Wroclaw, we found that unfortunately there is only limited in-depth information about Wroclaw out there. Mostly information is written by bloggers who come for a long weekend (probably even on a sponsored trip with fixed itinerary), just having scratched on the surface of the city we love so much and guess what – most of them are all writing the same things.
Here in our "Wroclaw is the only topic blog" we will go much deeper than that. We want to make sure that you have the best possible experience when you visit Wroclaw.
What will you find here?
Well, yes, of course first of all our personal list of the 40 best things to do in Wroclaw. But you will also be able to find many more resources on most of the topics if you want to go deeper! For example on the culinary scene in Wroclaw, to learn more about the best wine bars, best pubs for craft beer, etc.
Here we will be giving you an overview of what we feel makes Wroclaw a great destination. In addition to that, you will get a lot of local insights, for example on free bathrooms where you normally would need to pay, tourist traps you better are aware of, a review of all viewing platforms, and much more.
We do not get any funding from the city or tourist information in Wroclaw, and have our own personal perspective on many things. This means we will tell you what is great to see in Wroclaw, but likewise will be very open about things you better avoid in Wroclaw.
And obviously, we are updating our blog posts pretty much on a weekly basis to keep it all up to date and relevant. We share latest updates on what to do in Wroclaw on our social media channels as well – follow us on Instagram here or subscribe our newsletter here.
The best things to do in Wroclaw – Introduction to Wroclaw
Alrighty, before we share the best things to do in Wroclaw, let us give you a very, very brief introduction to Wroclaw. We will answer some of the most important questions you might have if you are not familiar with our lovely city.
Where is Wroclaw located?
Wroclaw is located in the western part of Poland and it is the capital of Lower Silesia. The largest cities around which you might know are Berlin (350km), Dresden (230km), Prague (220km), Krakow (230km) and Warsaw (350km).
How big is Wroclaw?
Wroclaw has recently became the third-largest city in Poland with a total population of 673.923 (in 2022). More of 100.000 of them are actually students! Hence it is no surprise that Wroclaw is very well known as vibrant student city.
Despite being on one level with many larger European cities, Wroclaw is very walkable. You can do pretty much everything by foot. Of course, in terms of residential areas, the city spreads out quite a bit, the total area is 292,8 sqm.
How to pronounce Wroclaw?
Uh. You will read Wroclaw plenty of times now, so let us try to get this right. Actually the Polish writing is "Wrocław", with the special letter "ł" in it, but we will get to that. In our text we will be using the English version "Wroclaw", but here it is quite important.
You pronounce Wroclaw like this: [ˈvrɔt͡swaf]
The "W" in Wroclaw at the beginning is pronounced like an English "v". The "c" has the sound of a "ts" and the "r" should be rolled a bit – that is the first syllable. The second starts with "ł" which is a bit like the "woo". Then transition it nicely to "ahf" and you get the second syllable straight with "wouh-ahf".
And now try to read it out, if you got it right, it should sound like "Vrohts-wouahf". Good luck!
By the way, residents of Wroclaw like to name themselves as Wroc-lovers. A very pretty but unofficial name for Wroclaw is Wroclove.
Where to stay in Wroclaw?
There is no short answer to that. We know that many people recommend three amazing places, but it is a bit more complex than that – do you come with family? As couple? Single traveller? Business traveller? We have very extensive posts about the best hotels in Wroclaw and about the best apartments in Wroclaw here. If you want to hear some recommendations from locals with details on the locations, be sure to check that out later on. We also have a district guide of Wroclaw where you can find out which area might be the best for you!
Let's get started with sightseeing in Wroclaw!
For now, we don't want to overwhelm you with practical information. It is time to start enjoying the best things to do in Wroclaw! Later on, towards the end of this post, we share more useful information, for example on how to get to Wroclaw and how to get around in the city.
1. Visit the beautiful historic Old Town of Wroclaw
Everything is in walkable distance, from the North to South and likewise from West to East it is approximately a 10 minutes walk. Hard to believe that a couple of hundred years ago, this was pretty much all of the city with not much else around.
That means that from the Market Square you can get everywhere else in the historic city centre in around 5 minutes! Talking about the Market Square, let us introduce you to it…
2. Explore the Market Square in Wroclaw
In that separate post, we are introducing you for example to the fake window, which is just painted (yeah, it takes a while to find it!). Have you heard about our "Thanks Jimi Festival"? It happens every year on the 1st May where thousands of people are playing guitar together. Did you know that we have one of the oldest restaurants in Europe in Wroclaw? What about the popular Hensel and Gretel twin houses?
3. Head over to the Salt Market Square
For contemporary art lovers, make sure to drop by the OP ENHEIM gallery. They have always very captivating exhibitions, more on that you can read here in the details about the best museums in Wroclaw.
Many of the very popular electric car city tours of Wroclaw are also starting from here, if you want to take one of them, book online for the best possible price.
4. Hunt the countless dwarfs in Wroclaw
5. Enjoy Cathedral Island
If you want to take a panoramic picture of the skyline, you better go on the opposite side of the river where the markt hall is located. From there, just behind the Sand Bridge (Most Piaskowy) the promenade starts and enables a great view on the whole Cathedral Island.
On the way, pick up an ice-cream from Polish Lody (at Plac Bema 3) if you like! This is where the locals go, we can confirm that, but also the queues in summer will make this very visible to you.
But there is another very specific reason why this location is a highly unique place in Europe – let us tell you more about this in the next point!
6. Observe the Lamplighter in Wroclaw
During the summer season, unfortunately he does not get much sleep due to our short nights. He also has to get up very every in the morning to extinguish them 🙂
What time does the lamplighter in Wroclaw come out?
The lamplighter comes out every day, no matter what the weather is. There is no dedicated timetable available, but if you check the times for sunset in your phone and arrive around 10 minutes earlier in front of the Cathedral, you will be easily able to observe him.
Be aware that actually he is quite fast, and following him together with other people to take pictures can feel like being sort of a paparazzi chasing a celebrity. Better have some good shoes ready on the cobblestone roads to catch him in action 🙂
7. Get summer vibes at Słodowa Island
8. Discover the vibrant Four Temple District
It is only 5 minutes away from the Market Square in Wroclaw, after crossing the Salt Market Square you will end up directly at the sculpture after crossing the main ring road. The Four Temple District is enclosed by the streets Kazimierza Wielkiego, Św. Mikołaja, Pawła Włodkowica and Św. Antoniego.
The Four Temple District as Cultural Center
Nightlife, Food and Drinks in the Four Temple District
We have a Free Walking Tour available in Wroclaw which takes you through this Four Denomination District. The theme is "World War II & Jewish Wroclaw" and you will find more details here in our guide to Free Walking Tours in Wroclaw.
If you like to stay in this area, we highly recommend the PURO Hotel which is a bit more funky, or alternatively the AC Hotel as more conservative option.
9. Don't miss the Neon Gallery
Of course you will be able to fully enjoy the lights after sunset when it is dark outside, however when we have guests, we often walk through it before during daylight – the contrast can't be stronger. One of our bar and pub recommendations for Wroclaw is located here as well (Recepcja).
10. See the Wroclaw University
Oratorium Marianum and Aula Leopoldina
11. Pop into the Market Hall in Wroclaw
The Market Hall in Wroclaw is open every day from Monday to Saturday between 8:00 – 18:30, but closed on Sundays. It is located between the Cathedral Island and historic old town, making it a great pit stop on the way.
12. Get amazed by the great painting Panorama Racławicka
The giant Panorama Racławicka painting is 114 meters wide and 15 meters high – it is therefore most likely the largest painting you will ever see in your life!
Obviously this attraction in Wroclaw is one of the most popular, therefore we recommend you to book the ticket in advance. You can do it on the official website right here where you can find the latest entrance fees as well.
If you like museums and have time to visit more than just one, we have another dedicated blog post with the best museums in Wroclaw – there you will find our all-time favourites!
13. Visit Stare Jatki – the old butcher's street
14. Come for the fairytale Christmas Market
The whole Market Square in Wroclaw is full of stalls with gastronomy, crafts, local products and of course also mulled wine. Talking about that, another highlight for many people are the specially designed shoe-shaped mugs for that – every years has it's own special edition. They are highly popular among collectors and multiple times, the vendors were running out of them before the Christmas Market ended, so mugs from previous years were re-used.
15. Explore Street Art and more in alternative Nadodrze
You could say, Nadodrze is where you clearly can observe the contrasts of Wroclaw. All sorts of people are living here together and it is a huge blend of everything. And if you like history, this is a place where the past is meeting the present…
And of course in Nadodrze there is much more to explore, for example the "Heart of Nadodrze"… We created a little district guide for Wroclaw here if you want to compare all the different areas.
If Nadodrze sounds to you like a great thing to do in Wroclaw (for us it certainly is!), then you can read more in our blog post where we convince you that Nadodrze is the best part of Wroclaw!
And in case you are looking for a guided tour around Wroclaw and Nadodrze, check out this alternative tour here.
16. Spend a whole day in the Wroclaw Zoo
17. Admire the Centennial Hall (UNESCO World Heritage Site)
18. See the Multimedia Fountain Shows
What time are the shows at the Multimedia Fountain in Wroclaw?
During the summer season, typically from May to October, the shows are starting at every full hour. The first show runs at 10am and the last regular show is at 9pm. However, most of the summer days there is another final show which then does not take place at 10pm but around 9:40pm or 9:45pm.
Online you sometimes find tours and tickets to be booked for the show – but be aware that these are only transportation (we recommend the tram to get there, get out at Hala Stulecia). There are no tickets required as it is a public space, so please do not get fooled!
We prefer the evening shows when the light also comes into play, but no matter if during daylight or evening – make sure to visit the Multimedia Fountain as it truly is a great thing to do in Wroclaw!
A life hack – free toilets
Another quick remark before we continue. All signs are pointing to the public bathrooms which are on the left side of the conference building with the terrace restaurants – there you will need to pay for the usage.
However, if you just enter the building through the middle entrance and then go down into the basement floor, you will find the free to use bathrooms from the conference centre which are open and accessible. These are the official bathrooms from the terrace restaurants as well, but not everybody knows about their existence 😉
19. Stroll around Pergola
20. Find peace in the Japanese Garden Wroclaw
---
---
21. Try to count the beautiful bridges in Wroclaw
22. Have a walk around Old Town Boulevard and the City Moat
23. Get on the Oder River by Boat or by Kayak
Of course we have prepared more details with all the piers and available boat trips in Wroclaw here – and we update it every season with the latest fares and additions!
For example, since 2023 you can even party on the river… The party boat tour which departs on Saturday evenings with a DJ, unlimited drinks and good vibes if that is your cup of tea. So far it seems to be a very popular idea among bachelor parties in Wroclaw!
24. Cross the water with the Polinka Cable Car
Initially it was more a pragmatic solution for the University, but nowadays it has become some sort of tourist attraction in Wroclaw. The tickets are very affordable (around 1 Euro) and it really gives you a highly unique perspective of the Oder River. Easy to combine with our next recommendations (Odra Centrum and Hydropolis) and also with the Forma Płynna beach bar!
25. Learn about the Oder River at Odra Centrum and Hydropolis
You might have noticed that we are in the "water section" of our best things to do in Wroclaw blog post. And with that mentioned, we cannot miss out on recommending you two more institutions related to water in Wroclaw.
26. Relax in one of the Beach Bars
27. Immerse in the huge coffee scene in Wroclaw
28. Fall in love with the sunset in Wroclaw
29. Take a Free Walking Tour in Wroclaw
What to do in Wroclaw if the weather is bad?
If the weather is rainy, first of all remember, there is never bad weather, only bad clothing 😉 Nevertheless, as alternative if you still would like to hear more about the city from locals, you can find little electric cars that offer guided tours. Depending on the time of booking you might even be able to catch one of these 2 hour tours for less than 50 PLN. The latest schedules, prices and more information can be found here. And let us be honest, for the free walking tour you probably would pay the same in tips anyway 😉
More Free Things to do in Wroclaw
By the way, if you are visiting Wroclaw on a budget, we have prepared a special list for recommendations with amazing free options in Wroclaw here.
30. Reflect at the Jewish Cemeteries
31. Taste traditional Polish Food
Traditional Polish Soups
Welcome to the soup paradise! Try pomidorowa (tomato soup), barszcz czerwony (beetroot soup), żurek (based on fermented rye, traditionally served in bread), grzybowa (mushroom soup), rosół (broth) and many many more. In most of our restaurant recommendations for Wroclaw you will get soups as starter option.
Polish Appetizers and Beer Snacks
Apart from the main dishes we recommend you to try Polish appetizers. One of the most typical starters you can find in Wroclaw is Gzik. It comes from Greater Poland but it became part of the local cuisine.
Gzik is cottage cheese, traditionally served with boiled potatoes. The other recommendations are pickled cucumbers and herring. Also Tatar can be found on almost every menu.
All of them taste great with shots of cold vodka. The Bar Ambasada or Przedwojenna are the perfect places to try these beer snacks in Wroclaw.
Pączki
Pączki are kind of donuts but in our humble opinion much better. The traditional ones are filled with rose marmalade but there are plenty of more options worth to try (Kinderbueno is also mhhhh!). A very popular place where you can have Pączki is the Dobra Pączkarnia chain. For more traditional ones, check out the Cukiernia Łomżanka.
Food Tours in Wroclaw
Of course there are food tours in Wroclaw where you can try the local cuisine and get many more insights. Click here to see details on the Wroclaw Food Tour!
32. Discover the Ukrainian and Korean Community
33. Enjoy the nightlife in Wroclaw
And in case you like pub crawling, and would like to taste some good Polish beers, we can recommend the beer tours in Wroclaw here. Or you try out the new Wroclaw Boat Party here.
34. Get lost at the Flea Markets
35. Observe the contrasts in the architecture of Wroclaw
36. See the city from these viewpoints
Ready to climb some stairs? After all the great food and the nightlife in Wroclaw, it is time to get active and reach the best viewpoints in Wroclaw! We have five great recommendations for you – for all of them you need a ticket, except for the Concordia Design where you just need to buy a drink 😉
We even have guided panorama tours in Wroclaw, which are a great idea if you like these viewing points but at the same time want to learn more about the city. Check out the panorama tours of Wroclaw here.
37. Explore the surroundings of Wroclaw: Lower Silesia
38. Take a guided tour in Wroclaw
39. Capture memories at these picturesque spots
40. Get familiar with things to avoid in Wroclaw and Poland
What's next to plan the trip to Wroclaw?
We hope that now you got excited so much, that you can't wait to plan your trip to Wroclaw! We have a few more insights on when to visit Wroclaw and how long to stay in Wroclaw here.
When to visit Wroclaw?
The short answer is: We recommend a visit from April/May to September/October for the spring and summer season, plus November and December for the Christmas Market. From January to March we have to be honest with you – the city is grey, a bit of air pollution, probably not the greatest time to come over. Unless you plan to stay in pubs all the time anyway 😉
The Long answer: We wrote a separate post on when to visit Wroclaw with insights for each month here.
How long to stay in Wroclaw?
You might have realised that a weekend is probably not enough to visit all these places to see in Wroclaw we recommended. After living many years in Wroclaw, we still keep finding new things and surely did not see everything we wanted to.
For a first visit in Wroclaw we do recommend at least 2-3 days, a long weekend would be a great start. Then you are able to get a good overview and see a couple of things in Wroclaw.
For the second and third visit you probably have a better idea on what you missed out the first time and then can plan the time you need accordingly. We know people that visit Wroclaw for 10 days in summer, or even a full month, and trust us, they are not getting bored 🙂
If you consider moving to Wroclaw, we wrote a little expat guide to Wroclaw here.
Our alternative Wroclaw Guidebook
The Wroclaw city map – made by locals
Our hotel recommendations for Wroclaw
If you are looking for a great place to stay in Wroclaw, you should either check out our hotel recommendations for Wroclaw here, our list of recommended apartments in Wroclaw or alternatively you can use the map below to find the best and available places to stay.
Change the dates to your desired ones to quickly see the best deals, as the map by default shows the options available for tonight:
How to get to Wroclaw and how to get around in Wroclaw?
Well, take the train to our beautiful train station, take a car, jump on a plane, just make sure to come over because our city is really worth it! Here we have a massive piece of information on how to get into Wroclaw.
When you want to find out how to use the free city bikes (up to 20 min), what scooter rentals we have, and why you don't get a tram ticket when you pay contactless in it, check out our guide to public transportation in Wroclaw here.
Read more about Alternative & Hipster Wroclaw
You already saw all of the above? Then it is time to move on to more alternative and sometimes also a bit hipster-ish things to see in Wroclaw! Street Art, a quite unusual bakery, the city port for urban explorers and many other things to see in Wroclaw are waiting for you. Read more about alternative Wroclaw here.
---
We hope that you enjoyed our massive blog post about what to do in Wroclaw. If you still can't get enough, keep in mind that on our blog you will find much more about Wroclaw 🙂
If you are planning a trip to Wroclaw, here you will find our planning guides with plenty of insights about travel and accommodation!
You will be in Wroclaw for just a weekend? Then here are our hints for a perfect weekend in Wroclaw!
You also would do us and other visitors a big favor if you leave comments and remarks below! Is there anything you found in Wroclaw and think should be added? Any remarks on what we wrote? Feel free to leave feedback!