Diesen Text gibt es hier auch in Deutsch
Where to stay in Wroclaw: Hotel, Hostel, Camping and Apartments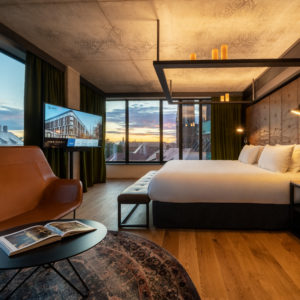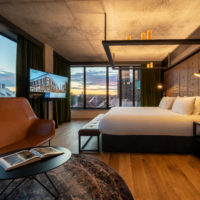 You are looking for the best places to stay in Wroclaw? We have selected some of our favourite hotels and hostels in Wroclaw for you! Of course we do not stay very often in hotels in the city where we live… But still we get a lot of good input from our friends, family and co-workers on the best accommodation in Wroclaw.
We have four main categories for you, first we will check out the most popular hotels in Wroclaw. Second we will have a look at some low budget options and check out the Wroclaw hostels. Finally, we will be looking at apartments in Wroclaw and camping options.
The best Hotels in Wroclaw
In a city like Wroclaw, there are plenty of hotels and it is hard to make a decision. However we believe that there are enough travel sites with hundrets of hotels in a list! That is why we picked just a small selection of our favourite hotels. This selection is based on our knowledge and input from friends and family that actually stayed there. We hope that they will have availabilities during the time you want to visit Wroclaw. 
In terms of their location we made sure that all are very central. All major sightseeing points are within walkable distance, so you don't have to worry about that 🙂
And if you want to stay in a hotel for sure, we have another more detailed post with personal recommendations for luxury hotels, wellness hotels, romantic hotels, budget hotels and business hotels in Wroclaw here.
With a location just at the entrance to the old town, but also with the vibrant Nadodrze District on the other hand, the the HP Park Plaza Wroclaw directly in the heart of the city.
And still you have beautiful view on the popular Słodowa Island which is just in front of the hotel. Friends from us said they have the most comfortable beds they have ever slept in!
If you are looking for the probably best and classy hotel, it is undoubtedly the Monopol Hotel Wroclaw. As one of the five star hotels in Wroclaw, it always gets best ratings everywhere.
The building has a long history dating back to the 19th century, it is one of the most impressive 25 buildings in Wroclaw. And if you like wellness: Don't miss the Spa and rooftop bar!
Opened just recently, the Bridge Hotel in Wroclaw is the first modern and luxury hotel directly located on Cathedral Island, the place where Wroclaw was founded. The location is central, beautiful, romantic and… Quiet! 
Perfect for couples who want to enjoy some nice time but away from loud party areas. Good choice to take a rest, but of course it also just takes a few minutes to the city centre.
The PURO Hotel has a younger design and is located in the middle of the Four Denomination District. This spot is the perfect start to explore the city, in the middle of nightlife and close to the city centre.
Even better, after going out in the evenings to the best pubs in Wroclaw, you will be home within seconds. It is popular during the week amongst business travellers too. Did we mention already that they provide you with free bicycles!
The rates are always depending on the time you want to visit the city. But just to give you a little bit of indication on the cost per night for a double room. The room rates from PURO are starting at around 270 PLN, HP Park Plaza at around 290 PLN and for the Monopol Hotel you will need to consider at least 450 PLN per night. The Bridge Hotel starts at around 380 PLN.
Clicking on the hotel names, you will get to the Booking Page of the hotel where you find more reviews and can check availability and latest available rates (at best price guarantee).
If that is out of your travel budget or you want to meet fellow travellers, we recommend you to check the best hostels in Wroclaw in the next section.
And if you want to check directly with your individual travel dates you can use the following search box / map to find all available hotels in Wroclaw.
Overview Map of Hotels in Wroclaw
The best Hostels in Wroclaw
If you are not at the stage yet where you can afford to stay in those nice hotels, no need to worry. There are also plenty of really cool hostels in Wroclaw where you can meet fellow travellers.
Same here, as we want to make an easy and good pre-selection for you, we will focus on the three best hostels in Wroclaw.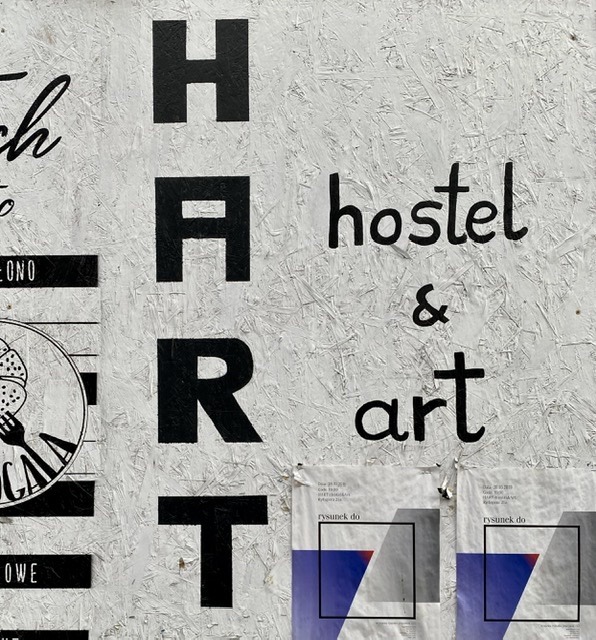 The HART is like the name already tells you a combination of hostel and art. Actually even during selected alternative free walking tours, this hostel is an example for the vibrant art in the Nadodrze district. Every room has a completely different design. We love the one where the walls are glowing in different colours depending on the light. Rooms start at around 80 PLN per night.
Like the HART hostel, also this one is located in the centre of the Nadodrze district. The city centre is only a 10 minutes walk away. Quite often cooking events, pub crawls and other social activities are organized here. It is worth to mention that the hostel is familiy owned and operated which makes it quite personal. Rooms start at around 90 PLN per night.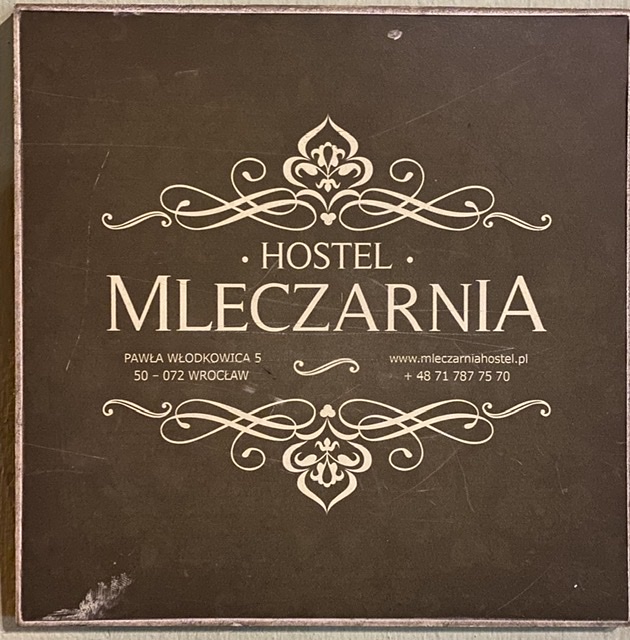 The Mleczarnia Hostel actually is operated by one of the best pubs in Wroclaw. Frankly, we have never stayed here ourselves, but heard a lot of good things about it. The location is in the middle of the four denomination district which is the perfect spot to explore the nightlife of Wroclaw, but also the city centre. Rooms start at around 40 PLN per night.
The best Apartments in Wroclaw
You want to stay in beautifully designed loft aparatments? Maybe even with view on Odra river or directly in the old town of Wroclaw? Then a holiday apartment might be your choice. Originally the idea was that people would rent out their flat when they are away or even just a room when they are around.
This idea has turned into a huge business now and numerous apartments in Wroclaw became fulltime apartments for short-term rental.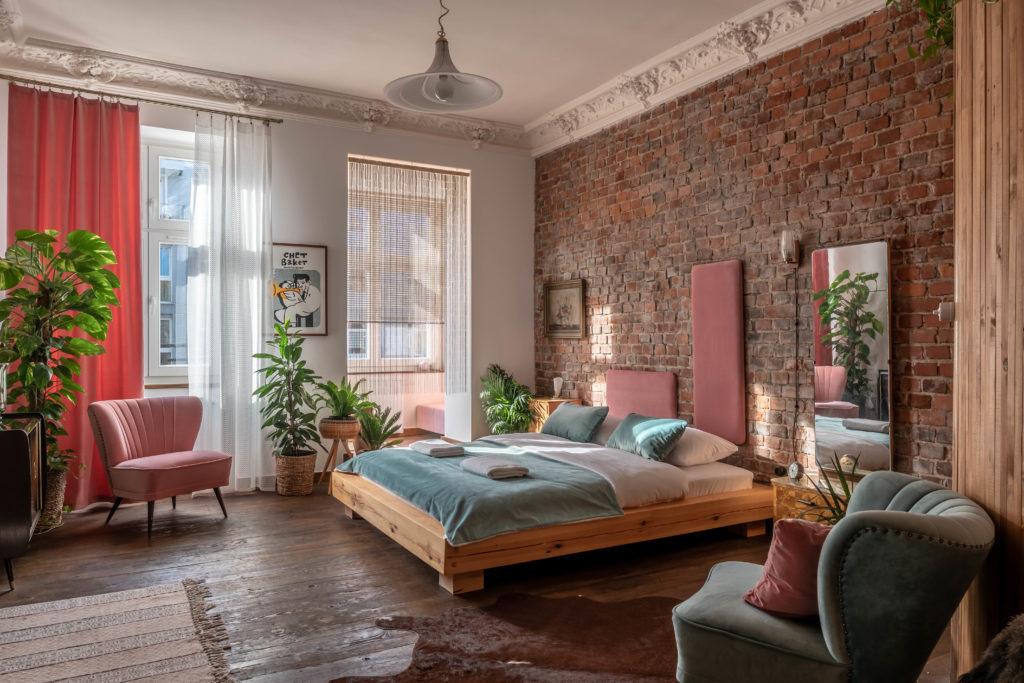 What about Camping in Wroclaw?
Why only considering the classical options of accommodation? Maybe you own a camper that you want to use when visiting Wroclaw or you just prefer to stay closer to nature and go camping?
We do not have any personal experience with camping in Wroclaw as unfortunately our friends who wanted to visit us with camper in April 2020 had to cancel their trip. However, we did a little bit of research for you on camping options in Wroclaw!
Actually in the city itself there is only one camp site which appears to be a bit older and the online reviews do not provide a great impression. That is why we would recommend you to check the Camp4u campsite which is around 15km outside of Wroclaw. Still we did canoeing once in that area and ended up at the Blue Lagoon, a nice lake in Siechnice.
Their campsite looks promising, modern and nice and the reviews are also positive. There are even some real bungalows! Quite good connections to Wroclaw are available by public transport, even Uber is available for around only 40 PLN.
For sure a nice option if you want to stay more peacefully or just happen to own a huge camping truck 🙂
Available Accommodations at Booking.com
There was nothing in here for you yet? Or you have special requirements? You want to browse through all available hotels in Wroclaw which are more than 700? In all these cases (and more) we recommend you to use the Booking.com-Searchbox below to see directly what is available for your individual travel dates. 
With this you are also supporting our blog as we are getting a small commission for the booking while you still pay the best price available:
We hope that we could help you with our selection on the best places to stay in Wroclaw.
Enjoy your stay in the city and don't miss out to check our articles on the things to do in Wroclaw!
Thanks also to the Bridge Hotel, HP Park Plaza Hotel, Puro Hotel (taken by PION Studio) and Monopol Hotel, who provided really nice pictures that we could use here. 
Do you have some comments on this article? Help us and also help other visitors by leaving your feedback in the comment section below!