WROCŁAW – OUR ALTERNATIVE TRAVEL GUIDE
An alternative guide to 100 extraordinary places
What's the secret behind the acoustic mirrors? Why are there dinosaur skeletons in the city center? What's the story behind the naked fencer? Was there really a cannibal butcher in the market hall? 
From the most popular to the lesser known, from the extraordinary to the bizarre, and from the past to the future, this alternative guide to Wrocław reveals the 100 places and sights – based on the experiences of the writer, as well as many who live in and love Wrocław – that shouldn't be missed in this historic and beautiful city.
Whether you've already experienced the magic of Wrocław or you've just stepped off the train, this guidebook provides inspiration to unlock new adventures that will make your stay unforgettable.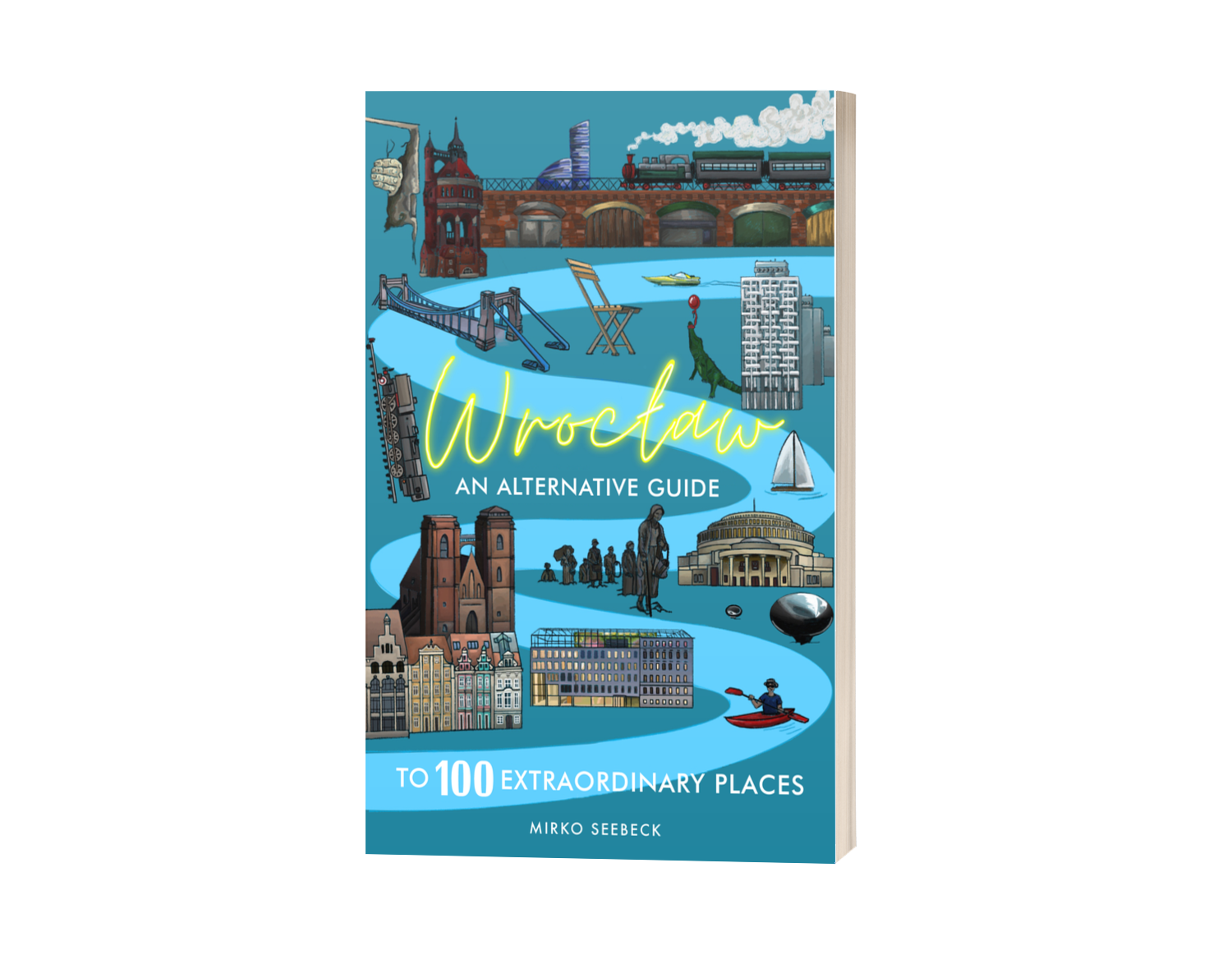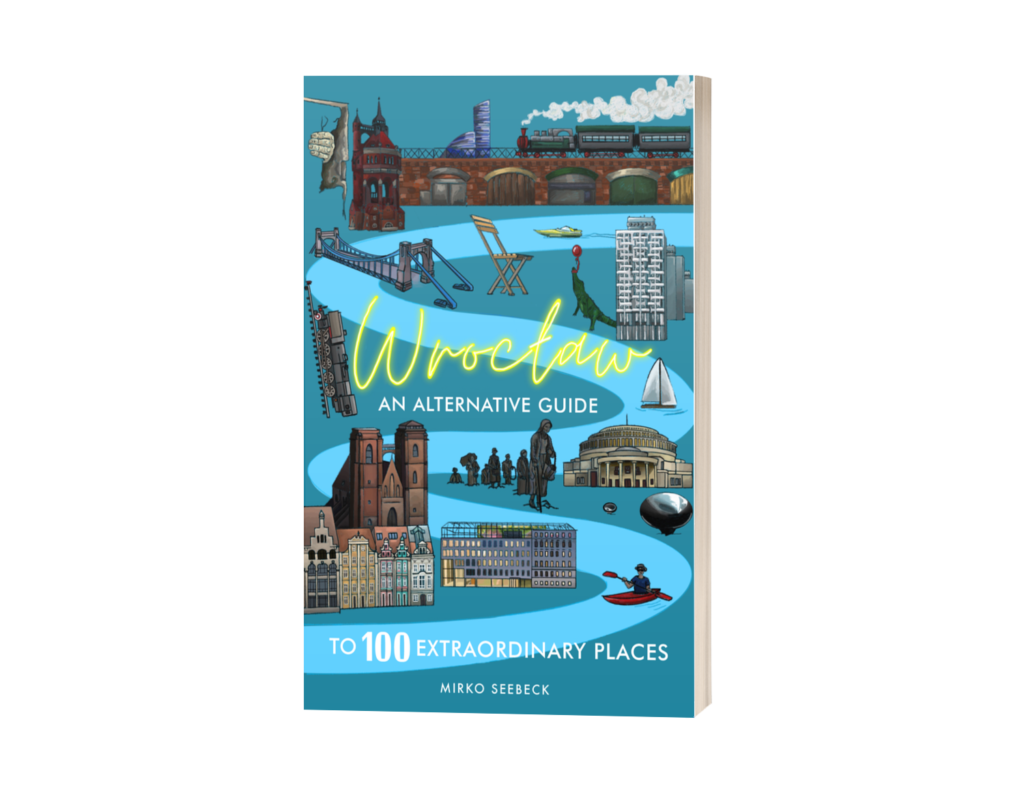 DISCOVER WROCŁAW DIFFERENTLY
This alternative travel guide that does not overwhelm its readers with compressed information, but selects 100 places of the present and the past and tells exciting, dramatic and grotesque stories. In addition, it breaks with the tradition that only the writer has something to tell! Numerous Wroclovers, known and unknown, reveal their three very personal favourite places!
The perfect guide to Wroclaw to make a pre-selection for the first visit, but also a helpful companion to discover new, exciting places for those who already have fallen for the magic of Wroclaw.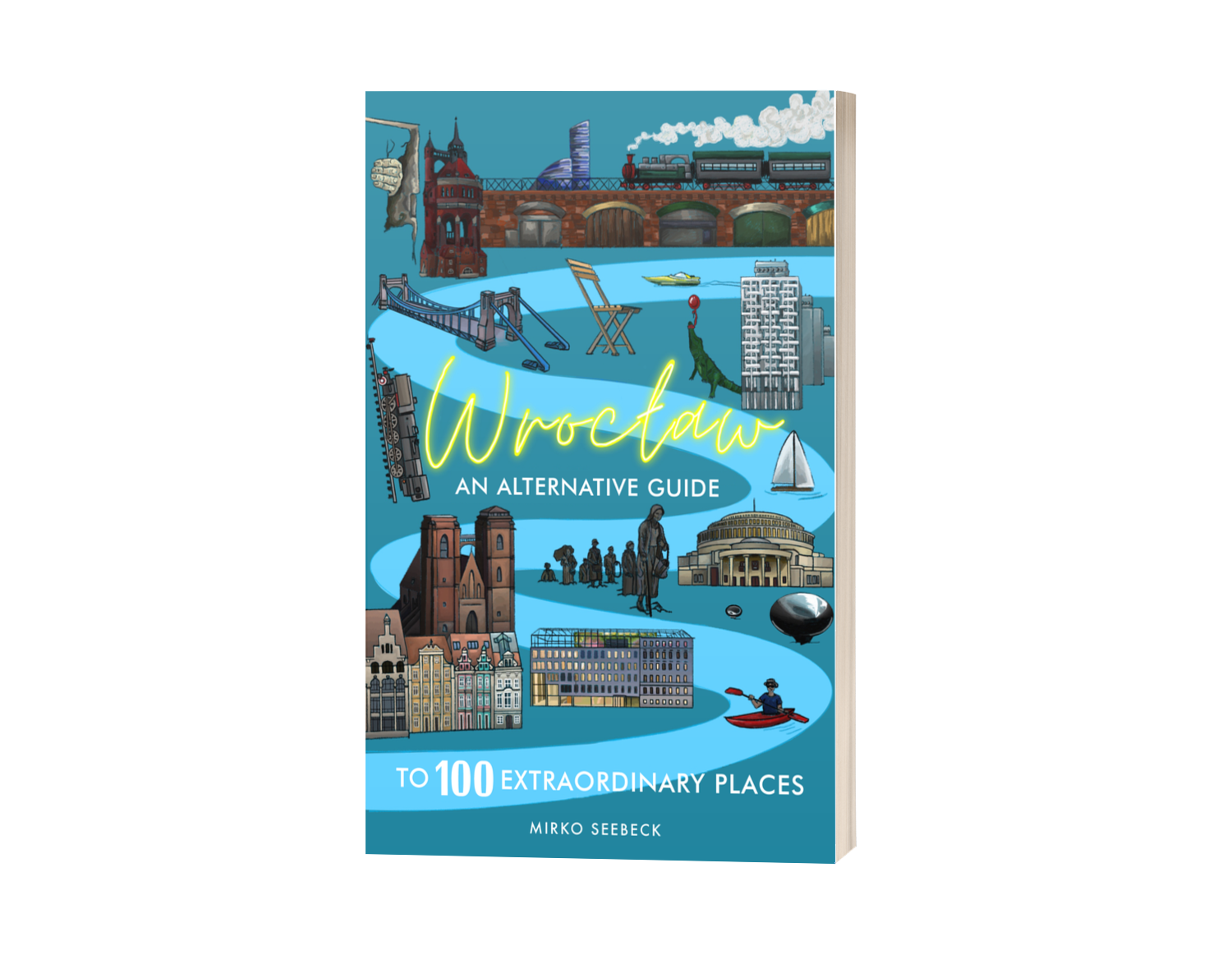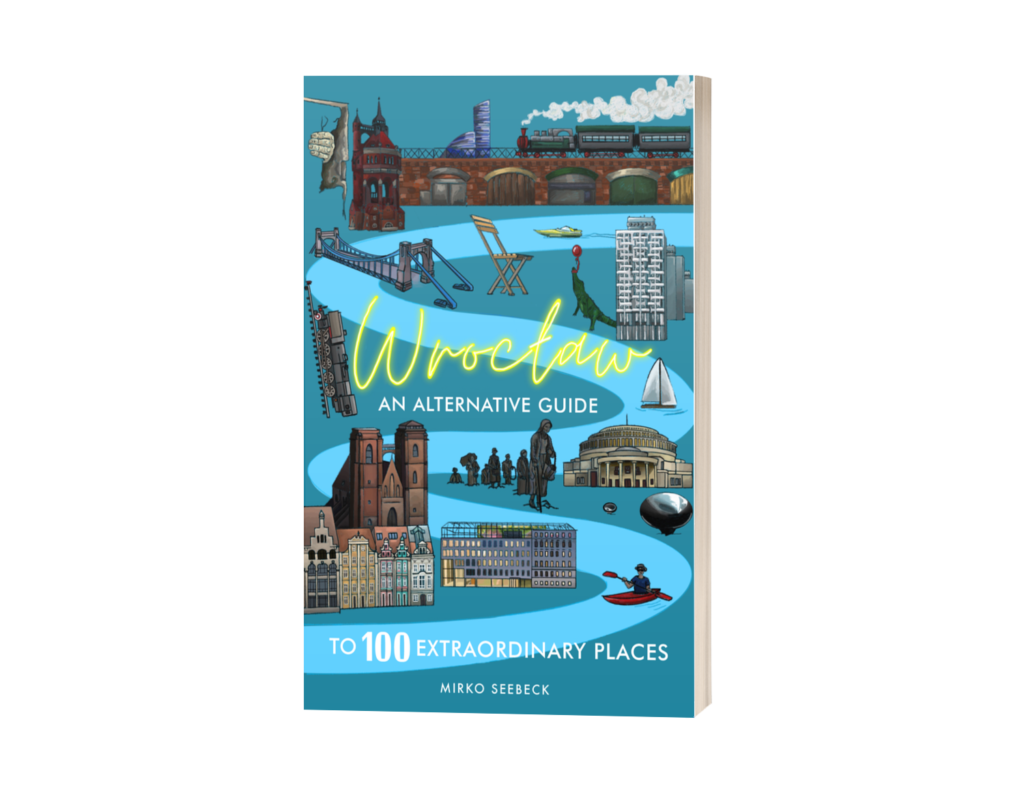 English-language travel guide to Wroclaw
240 colourful pages with lots of photography and a city plan
Free shipping worldwide (!)
Bonus: Wroclaw locals reveal their individual favourite places in the city
Winner of the German self-publishing book award 2021 (non-fiction category)
Publishing Date: 1st May

2023

ISBN: 978-3-9822338-4-0
Price (Softcover): 19,50

€

incl. VAT and shipping
Price (E-Book): 12,99

€

incl. VAT and shipping
REVIEWS OF THE GERMAN EDITION
"Great pictures, written to the point and interestingly selected sightseeing destinations should convince even self-declared Wroclaw experts."
Polen.pl
"I read the whole book in one night, so exciting is the narration of the 100 places on 240 pages. 😍"
Comment on Instagram
"You can tell that the author was not just passing through, but put his heart and soul into it."
Review on Amazon.de
"An alternative approach to a city that is unknown to many is what Mirko presents to us in his travel guide, which is truly an invitation to discover Wroclaw/Breslau."
Tom Oberbichler
(Member of the Selfpublishing Book Award Jury 2021)
"Here you are not only in the city of Breslau until 1945, but also after 1945, in the Polish city of Wrocław. Much time has passed since this caesura and it is worth writing about it. This mission has been perfectly realised."
Matthias Voigt (Silesia-News.de)
You are curious about some of the 100 extraordinary places that we have picked for you? Here you get a sneak preview of a few places and in total 20 pages from our alternative guidebook to Wroclaw! Click on the images to enlarge them and to read more.
Want more? Not sure yet if you want to buy it?
When you sign up for our newsletter here, you will get five more extraordinary places in Wroclaw as preview upfront, and a cool interactive map on top!
with real book smell and free delivery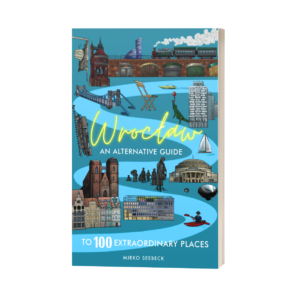 only 19,50

€

incl. VAT and shipping
compatible with all E-Book-Readers (PDF and ePUB)
only 12,99

€

incl. VAT and shipping
With the ISBN 978-3-9822338-4-0 you can order our alternative travel guide to Wroclaw in every book store once published.
Of course we can also deliver it to your hotel in Wroclaw, just provide us the address as delivery location during the check out process and leave a note in the comments on which date you arrive.
Don't want to wait, don't like parcel deliveries, or just curious to have a look at it? 
These shops have our book available:
Pomiędzy cafe&bistro
Dubois 2
50-208 Wrocław
Open: 
Daily 9:30 – 18h (Sundays till 15h)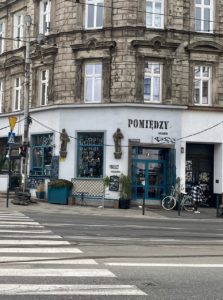 Why here?
With the book you will get amazing cakes and coffee, plus art exhibitions inside!
Tajne Komplety
Przejście Garncarskie 2
50-107 Wrocław
Open: 
Mo – Sa 11 – 20h
Sundays 12 – 18h
IN GERMANY AND THE UNITED KINGDOM:
If you want to buy our guidebook to Wroclaw in Germany or in the United Kingdom, you can get it in every book store with the ISBN 978-3-9822338-4-0.
We are listed with all the large book distributors in Germany (Libri, Umbreit, Zeitfracht) and all stores can get the book within one working day if they do not have it on stock. In the United Kingdom, we are working with Gazelle Distribution Services.
If you are interested in selling our book in your local store, please get in touch with us for more details.