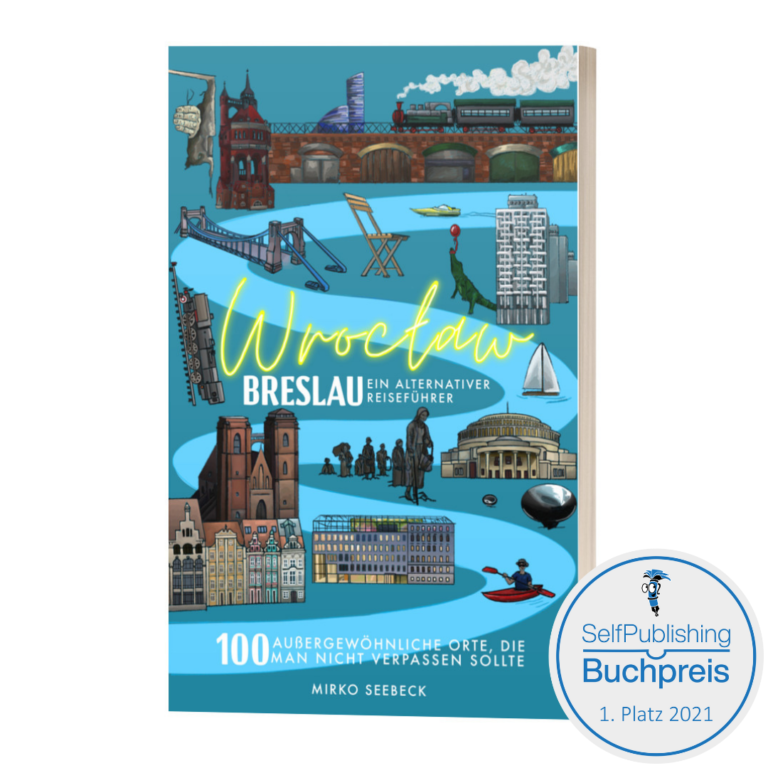 WROCŁAW – OUR ALTERNATIVE TRAVEL GUIDE
An alternative guide to 100 extraordinary places
ENGLISH EDITION - WAITING LIST
Sign up our free waiting list now and be the first to receive news on the progress.
Our alternative Guide to Wroclaw is currently only available in German language – the perfect gift for your German-speaking friends 🙂 But no worries… We are just working on making the English Edition available for you too!
Even better: We will be starting a contest among all people on the waiting list soon – if you are interested to receive news about it and possibly even to win a free copy, sign up now for the waiting list!
Progress of the English Travel Guide Edition
45%
Current status of the English Edition:
The translation has already been completed, and we selected a professional editor who is editing the text now. After that, we have to bring it into the right layout, go through another correction review round, prepare the distribution and printing. Sounds not like a lot, but trust us, it takes a lot of time and efforts 😉
We currently estimate that it will be available around May 2023, with a bit of luck even before. 
Hotel recommendations? Shopping tips? — You won't find them here.
100 well-known and lesser-known, some bizarre, some romantic, but in any case extraordinary places in Wroclaw that should not be missed are included in this alternative guidebook.
Let's be honest, who already knows the acoustic mirrors or the old city port? What is up with the huge dinosaur skeleton in the city center? Why is the most beautiful street in the city hardly known? What happened that night when the naked man lost his clothes in the fencer fountain? Why did a cleaning lady pick the color of the probably ugliest building in town?
DISCOVER WROCŁAW DIFFERENTLY
An alternative travel guide that does not overwhelm its readers with compressed information, but selects 100 places of the present and the past and tells exciting, dramatic and grotesque stories. In addition, it breaks with the tradition that only the author has something to tell! Numerous Wroclovers, known and unknown, reveal their three very personal favorite places!
The perfect guide to Wroclaw to make a pre-selection for the first visit, but also a helpful companion for discovering new, exciting places for those who already have fallen for the magic of Wroclaw – accompanied by photographs, some of which were taken from the air or from a foldable canoe and provide some new perspectives on the vibrant city.
German-language travel guide to Wroclaw
240 colourful pages with lots of photography and a city plan
Free shipping
Real book smell, written with love
Bonus: Wroclovers reveal their 3 favourite places in the city
Winner of the German Selfpublishing-Book Award 2021 (Non-Fiction Category)
Published: 22. August 2022
ISBN: 978-3-98223389-5
Price: 18,50 EUR (Softcover) and 8,95 EUR (E-Book)
"Tolle Bilder, prägnante Texte und interessant ausgewählte Sightseeing-Ziele dürften auch schon bekennende Breslau-Kenner überzeugen."
Polen.pl
"Ich habe das Buch in einer Nacht komplett durchgelesen, so spannend fällt die Beschreibung der 100 Orte auf 230 Seiten aus 😍"
Kommentar auf Instagram
"Man merkt, dass der Autor nicht nur auf der Durchreise , sondern mit Herzblut bei der Sache war."
Bewertung auf Amazon.de
Ein alternativer Zugang zu einer für viele unbekannten Stadt höchst professionell umgesetzt, das präsentiert uns Mirko Seebeck in seinem Reiseführer, der wahrlich eine Einladung zum Entdecken von Wroclaw/Breslau ist.
Tom Oberbichler (Jurymitglied Selfpublishing-Buchpreis)
"Man ist hier nicht nur in der Stadt Breslau bis 1945 unterwegs, sondern auch nach 1945, im polnischen Wrocław. Viel Zeit ist seit dieser Zäsur verstrichen und darüber lohnt es sich zu berichten. Dieser Auftrag ist perfekt umgesetzt."
Matthias Voigt (Silesia-News.de)
We made a nice selection of a few places for you. With a click on the pages, you can zoom in. Enjoy!
with real book smell and free delivery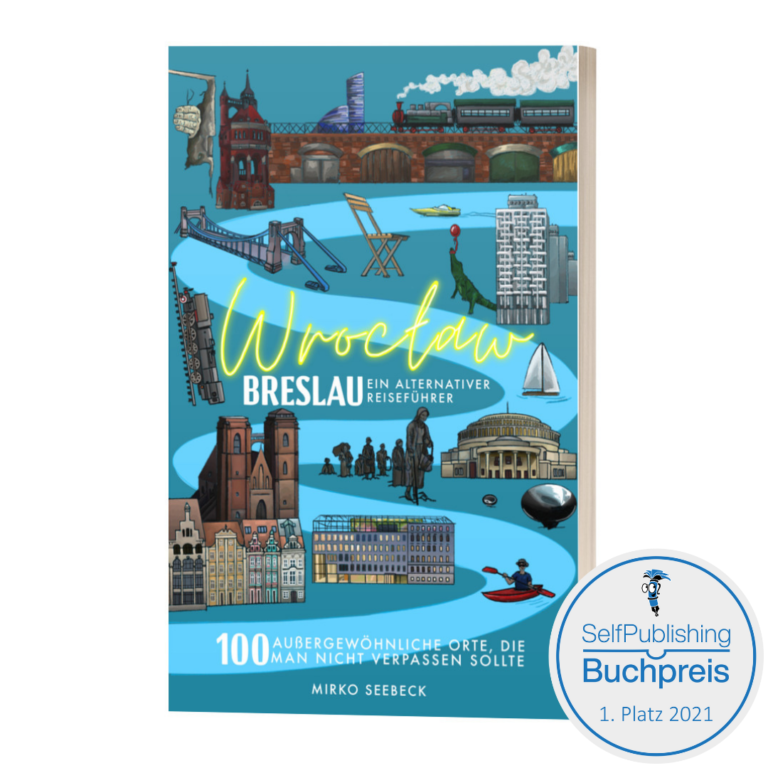 compatible with all E-Book-Readers (PDF and ePUB)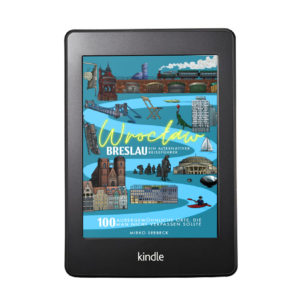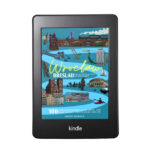 With the ISBN 978-3-98223389-5 you can order our alternative travel guide to Wroclaw in every book store in Germany.
Don't want to wait, don't like parcel deliveries, or just curious? 
These shops have our book always available:
VIA NOVA
ul. Włodkowica 11 
50-072 Wrocław
Open: 
Mo – Fr 10 – 18h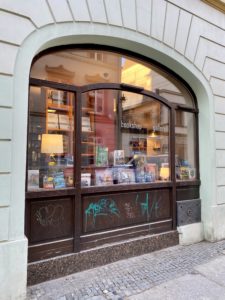 Why here?
You will find the largest selection of books about Wroclaw here, in Polish, English and German!
Pomiędzy cafe&bistro
Dubois 2
50-208 Wrocław
Open: 
Täglich 9:30 – 18 Uhr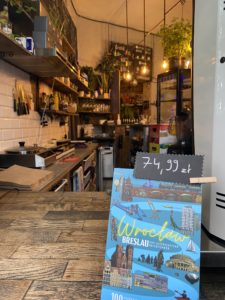 Why here?
With the book you will get amazing cakes and coffee, plus art exhibitions inside!
Księgarnia Podróżnika
Wita Stwosza 19/20
50-148 Wrocław
Open: 
Mo – Fr 10 – 18h
Sa 10 – 15h
BERLIN
BUCH|BUND
Sanderstr. 8
12047 Berlin-Neukölln

Open: 
Mo – Fr 10 – 19 Uhr
Sa 11 – 18 Uhr
Phone:
+49 (0) 30 61 67 12 20
DRESDEN
Der Reisebuchladen
Louisenstraße 38
01099 Dresden-Neustadt

Open:
Mo – Fr 11 – 19 Uhr
Sa 11 – 15 Uhr
Phone:
+49 (0) 351 8996560
GÖRLITZ
Schlesische Schatztruhe
Brüderstr. 13
02826 Görlitz
Open:
Mo – Fr 11 – 15 Uhr
Sa 11 – 17 Uhr
Phone:
+49 (0) 3581 41 09 56
FORST
Buchhandlung Berger
Cottbuser Str. 27 A
03149 Forst (Lausitz)
Open:
Mo – Fr 10 – 18 Uhr
Sa 10 – 12 Uhr
Phone:
+49 (0) 3562 7568
If you are interested in selling our book in your local store, please get in touch with us for more details.