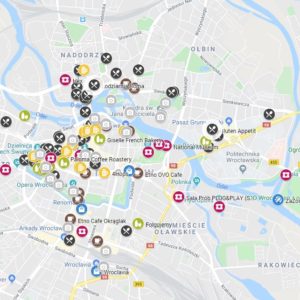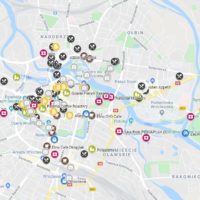 City Map of Wroclaw – with our recommendations
You are looking for a simple city map of Wroclaw which you can use to navigate a bit through Wroclaw and find the best spots? No problem, here we have a couple of different Wroclaw City Map options for you!
The Hotel Map of Wroclaw
If you are looking for hotels and accommodation in Wroclaw, then here you have the latest hotel map of Wroclaw with all hotels that will be available for your stay. You can select your preferred dates and then choose by price and location what you like most.
Looking for insights on different parts of Wroclaw?
The USE IT Wroclaw Map for young travellers
Looking for more hidden gems in Wroclaw?
These maps tell stories and refer to childhood memories of some participants, but likewise take you to amazing spots where you never would go on your own…
Here we are linking the English versions:
---
Of course, you will also find a link to our recommendations in almost all of our articles, with which you can navigate directly to the corresponding place in Wroclaw. Of course, this makes it even easier if you are looking for certain things directly. We recommend that you simply bookmark our page and then use it again to navigate when you get there 🙂