Diesen Text gibt es hier auch in Deutsch
Which is the best part of Wroclaw: A District Guide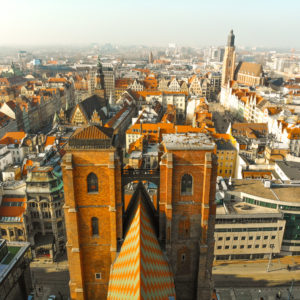 You want to get a quick overview of Wroclaw? Checking what is the best part of Wroclaw? Where to stay and start to explore the city? Then you just arrived at the right place.
Here we are going to introduce you to the most important districts of Wroclaw – for visitors. We are not going to talk through the real districts of Wroclaw like Fabryczna, Psie Pole, Krzyki, etc. – those only will be more important if you decide to live in Wroclaw. 
Just visiting Wroclaw, you will spend most of your time in the city centre (Stare Miasto). Because of that, we will focus on this area and the surroundings. But no worries, we will also provide a quick idea of how far the "arrival points" like the train station and airport are away.
Let us have a look at the map first and then talk through the districts to find out what the best part of Wroclaw is for you.
Get an overview with our map of Wroclaw:
The Old Town of Wroclaw (Stare Miasto)
The Four Denomination District
The Cathedral Island (Ostrów Tumski)
The Grunwald Student District & Manhattan
1. The historic Old Town of Wroclaw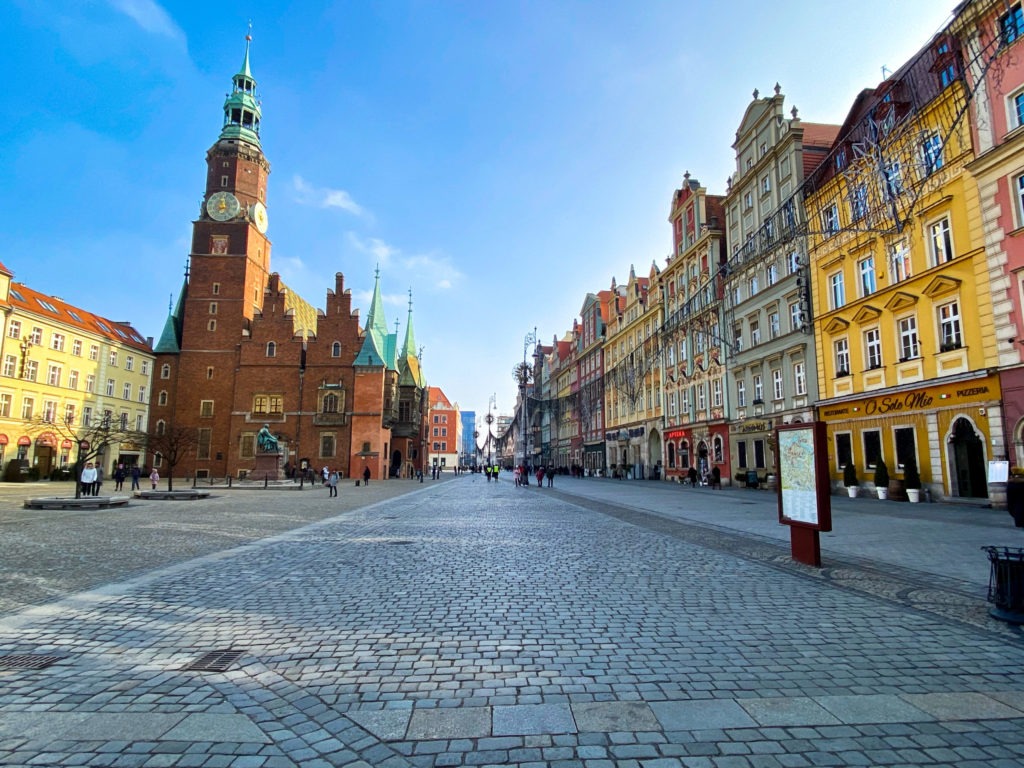 Without any doubt, the historic old town of Wroclaw is the main tourist attraction. The beautiful colourful tenement houses and the magnificent town hall building are shaping one of the largest market squares in Europe. Visiting Wroclaw, this part of the city (Stare Miasto in Polish) is an absolute must see and can't be missed by anyone.
It is the most central part of Wroclaw and although there are plenty of hotels and apartments in the city centre, we would recommend you to stay not directly in the old town. Why? Because you will get more value for your money when you stay just on the border to it.
For example from Nadodrze or the Four Denomination District you can walk in 5 minutes to the old town and be right in the middle of other interesting sights. We will tell you more about those parts of Wroclaw soon.
If you want to learn more about the old town and most popular sightseeing things to do in Wroclaw, click here.
Looking for the best prices and latest availabilities for the tours of the most important sightseeing points? Here you can find the best prices online.
2. The Four Denomination District
3. Nadodrze - the alternative Wroclaw
Nadodrze is the artistic and alternative part of Wroclaw that often is compared to Berlin-Kreuzberg. Some time ago it used to be a "no-go-area" and very unsafe. But don't be afraid: Today Nadodrze is very safe and there is no reason to be worried.
Nowadays it is becoming home for many art galleries, cool cafés and much more. Just as example, one of the most special cafés is having parrots flying around you.
If you like street art, here you can see amazing murals. You are into ice cream? Here you can find one of the best ice cream places in Europe!
You like history? As this part of Wroclaw was not destroyed too much, you will be able to observe tenement houses where the paint comes off now and German signs appear again…
This is where it all started and Wroclaw was founded. Certainly one of the most beautiful parts of the city along with the historic old town is the Cathedral Island, a sight that is impossible to ignore in your itinerary.
It is full of beautiful architecture and history and the right place to have a walk. But there are not really a lot of accommodation options available and it gets very quiet in the evenings. 
In the picture you can see parts of the skyline and the "lovelock"-Bridge which is named "Most Tumski". The bridge was recently renovated and now waiting for new locks, although now it is forbidden 😉
We would recommend you to see this amazing area of Wroclaw in any case, but better look out for an accommodation in Nadodrze or the Four Denomination District. 
5. Grunwald - The Student District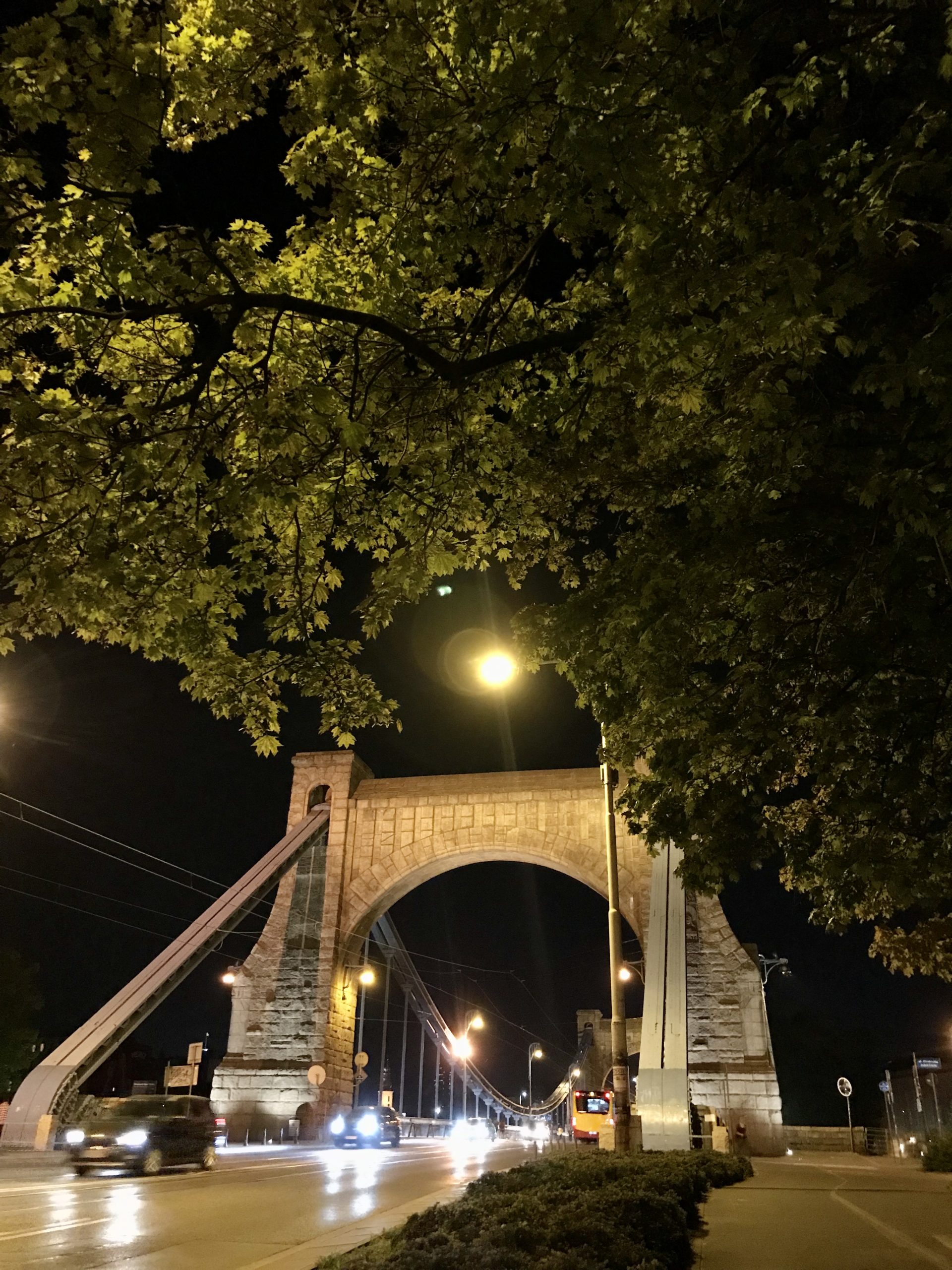 Just after crossing one of the post popular bridges in Wroclaw, the Grunwald Bridge ("Most Grunwaldzki"), you will find yourself in Manhattan.
Yes, that is correct, Wroclaw has it's own Manhattan! Technically spoken it is the Grunwaldzki Square Estate with six 55m tall buildings that are impossible to miss.
But Grunwald is not only interesting from an architectural point of view. It is the most popular area to live for students as various university institutions and a campus are very close. 
Expect some hidden gems, like one of the best places for vegetarian breakfast, cozy cafés, or a little street food and craft beer corner. 
We suggest to have a walk here and explore the area but as it is a little more remote, we recommend to stay closer to the centre.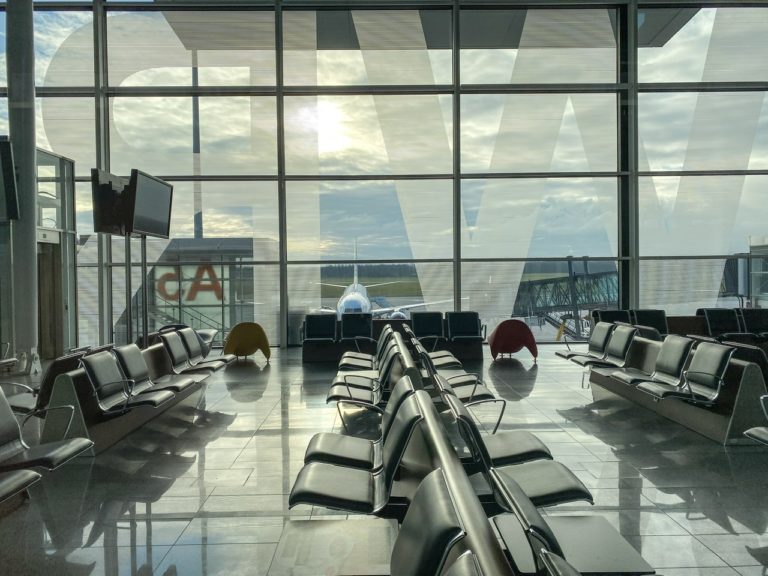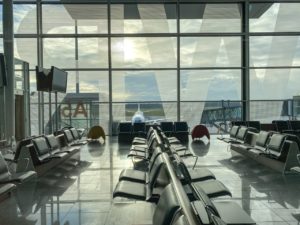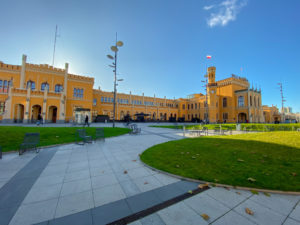 Districts in Wroclaw "off the beaten track"
If you want to explore some really local neighbourhoods in Wroclaw that typically do not make their way into guidebooks, we recommend the neighbourhood maps created by Culture Zone Wroclaw.
What makes these maps so special is that they were created by the residents of the specific districts. There are stories and childhood memories from them, but also their favourite spots just around where they live.
What to read on your way to Wroclaw?
Easy question, easy answer!
Of course we recommend our alternative guidebook to Wroclaw, in which we invite you to explore 100 extraordinary places in Wroclaw together with us!
More book recommendations are available here in our dedicated post on which books to read about Wroclaw.
We hope that you enjoyed our article about the districts in Wroclaw to get a first overview about where is what in Wroclaw. A little hint? If you reload this page, you might find out that some pictures are changing…. We could not decide which is the best and used a few random pictures 😉
If you still can't get enough, you also should read about the top alternative and hipster things to do in Wroclaw. Are you already aware of the things you should avoid in Poland and Wroclaw?
Please help us and other visitors by leaving feedback in the comment section below. Do you think we missed some important part of Wroclaw? We also accept criticism here 😉