Diesen Text gibt es hier auch in Deutsch
Winter in Wroclaw: 13 amazing things to do
Travelling to Poland in winter? Isn't that cold? Well, yes it can be! But yet we have quite some sunny days full of blue sky and the snowy landscapes during the winter season can be quite beautiful!
That's why today we are taking you to a little journey though the winter in Wroclaw! We collected a couple of nice things to do in winter to make sure you get the right amount of snow, coldness, ice – and of course to balance these out we have some hints on where to heat up again!
1. Enjoy White Park Landscapes
We are starting with the beautiful winter landscapes in Wroclaw. We recommend you a visit in some of the larger parks – in the picture you can see the Park Szczytnicki, which is the largest park in Wroclaw.
That park is actually one of our favourites because of its diversity. Another plus is that the Centennial Hall is just next to it and you can easily combine a visit to these two.
And our recommendation to heat up here after your snowball fights in the park is the Mała Czarna Café just at the very end.
2. The Christmas Market
Yes, how could we not mention this! One of the main attractions why people are coming to Wroclaw at all during the winter season is the Christmas Market!
It starts end of November and normally lasts till New Year's Eve. Many people consider it to be one of the most beautiful Christmas Markets in Europe and every year it ends up in some of these popular rankings.
More information on the Christmas Market in Wroclaw is available in our dedicated blog post about it. We update that one every year with the latest dates and things which are going on. In addition you find some hints on what to try, how to save some money and more useful stuff.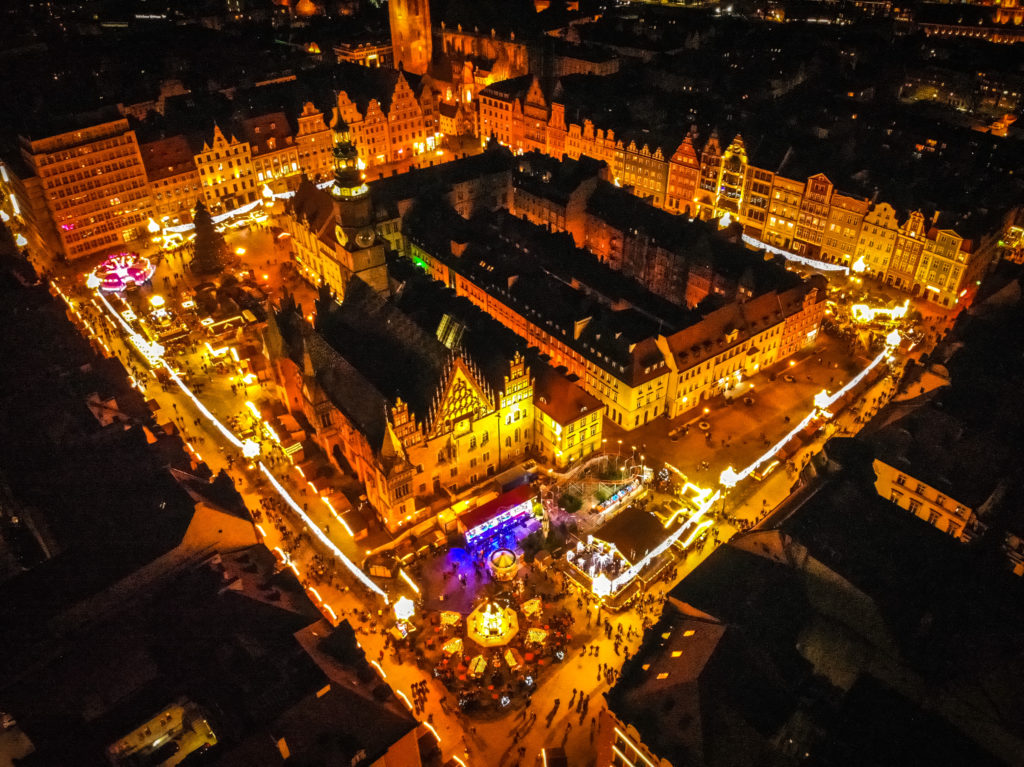 3. Go Ice-Skating
Who would not want to go Ice-Skating in winter?
In Wroclaw one of the best places to show your skills on the ice (or just to figure out if you actually have any) is the ice rink at Hala Orbita.
The season at Hala Orbita normally goes from early November to March. It has opened every day, but it has been a while since we been ourselves the last time.
Back then it was possible to rent the shoes and overall it wasn't very expensive – yet we will have to do some more research how the situation is at the moment with covid (assuming not much has changed actually).
We wish you good luck and actually please let us know in the comment section in case you have been more recently 🙂
There is another other ice rink at the stadium where we have not been yet, but more information on the ticket prices and opening hours is available in Polish here.
For recent information on the Hala Orbita Ice Rink check this page in Polish here.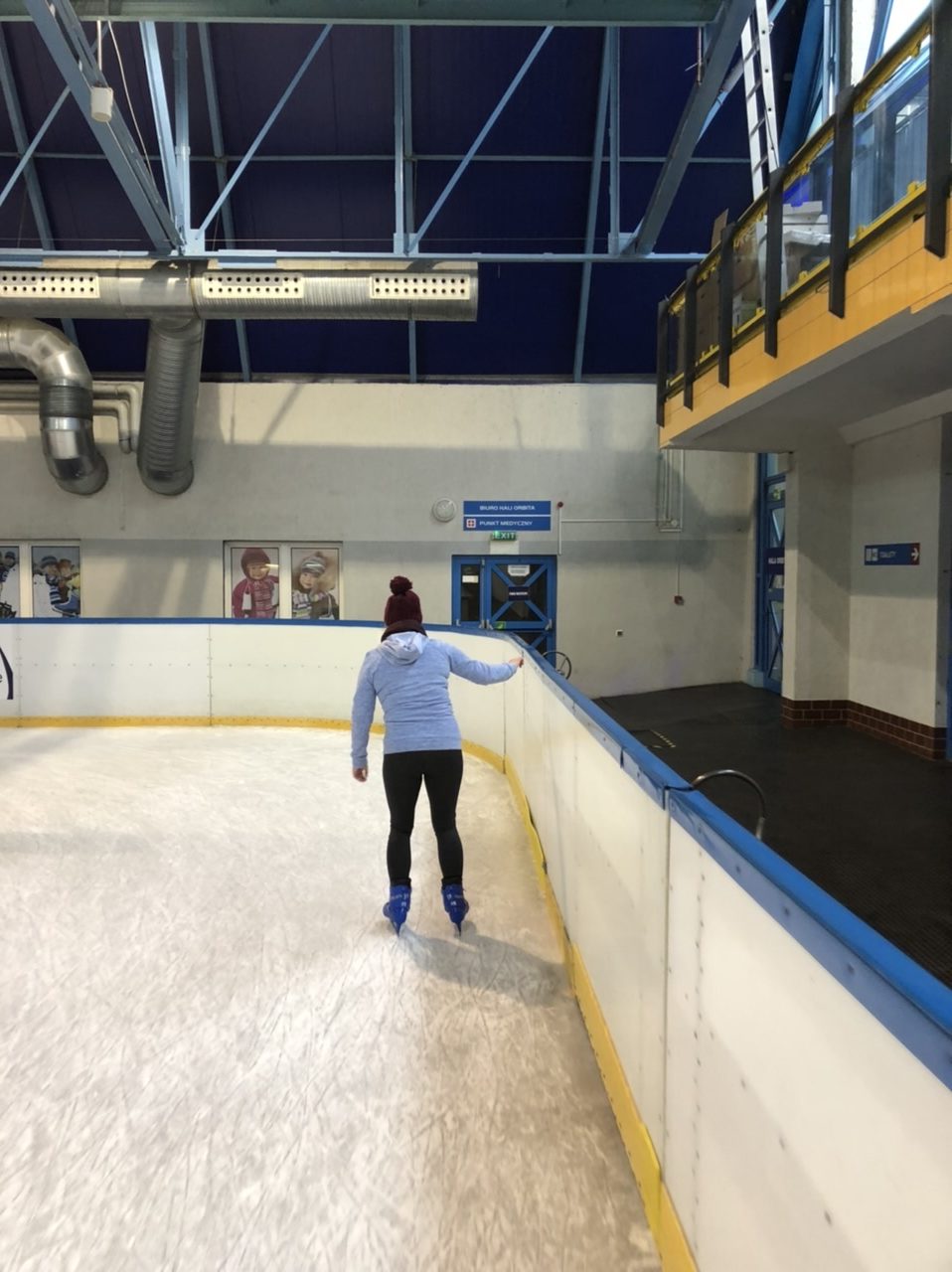 4. See the Illuminated Gardens and Parks
The Christmas Market is too crowded for you? You are looking for some winter activity in Wroclaw with kids and family? Then we recommend the illuminated gardens and parks to you. The season for these is normally from early December to end of February, but better check individually with the dates.
First of all the Botanical Garden Wroclaw is beautifully illuminated every winter, in addition there are light- and laser shows, sometimes even with fire! This is a great option close to the city center as it is located just next to Cathedral Island. In the last season the entrance ticket set you back by 35 PLN per adult person.
Second option is the Illumination Park at the Topacz Castle, around 10km south of Wroclaw. Here you find a theme park which even takes you on a journey around the world. You walk through underwater worlds, explore animals from around the world, get some street food in the middle of Chinatown, and there is even a launch pad if you want to take a rocket to Mars. In the 2023/2024 season, the regular ticket price is 39 PLN.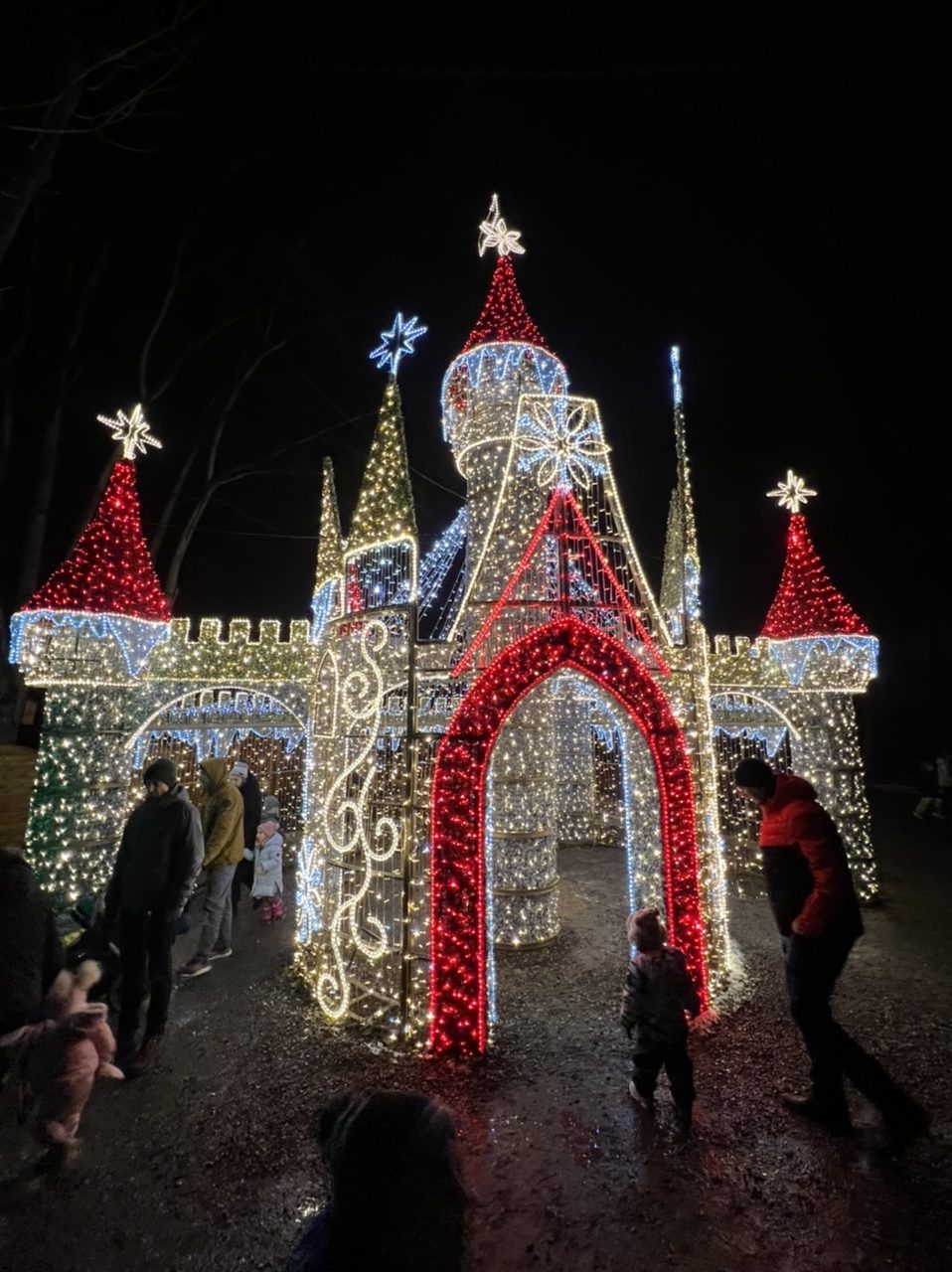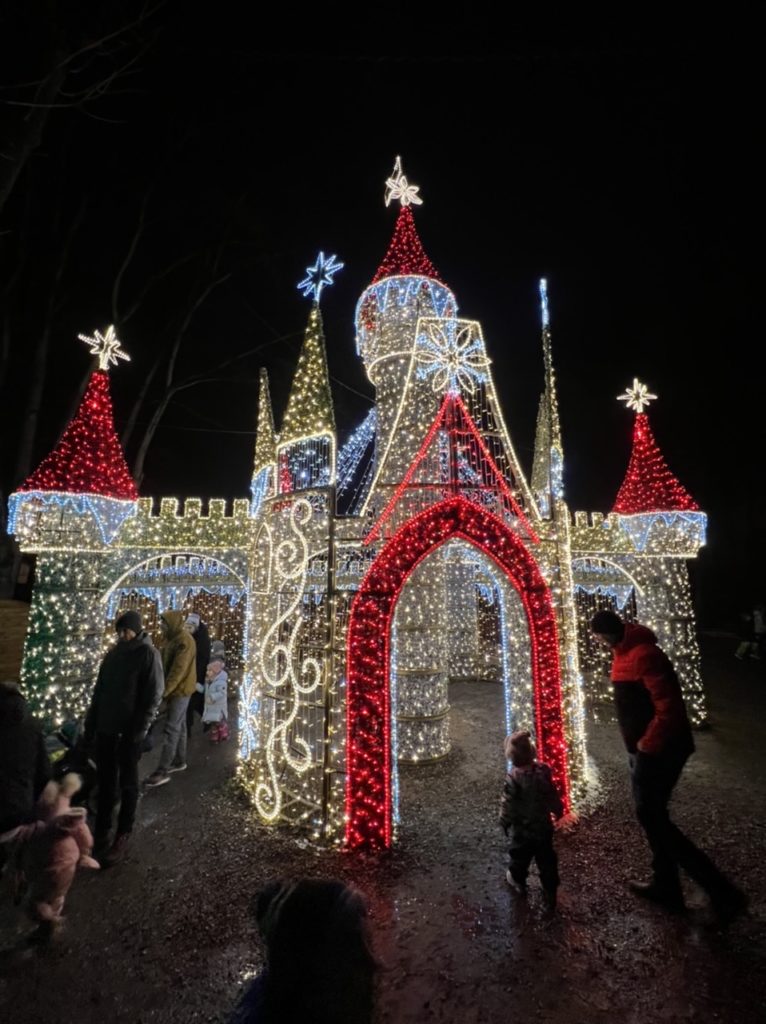 5. Visit the best museums
When could be a better time to visit museums in Wroclaw rather than in winter when outside it is cold and dark? Exactly! Perfect to heat up for a bit and explore some art and culture. We have more information on our favourite museums of Wroclaw here.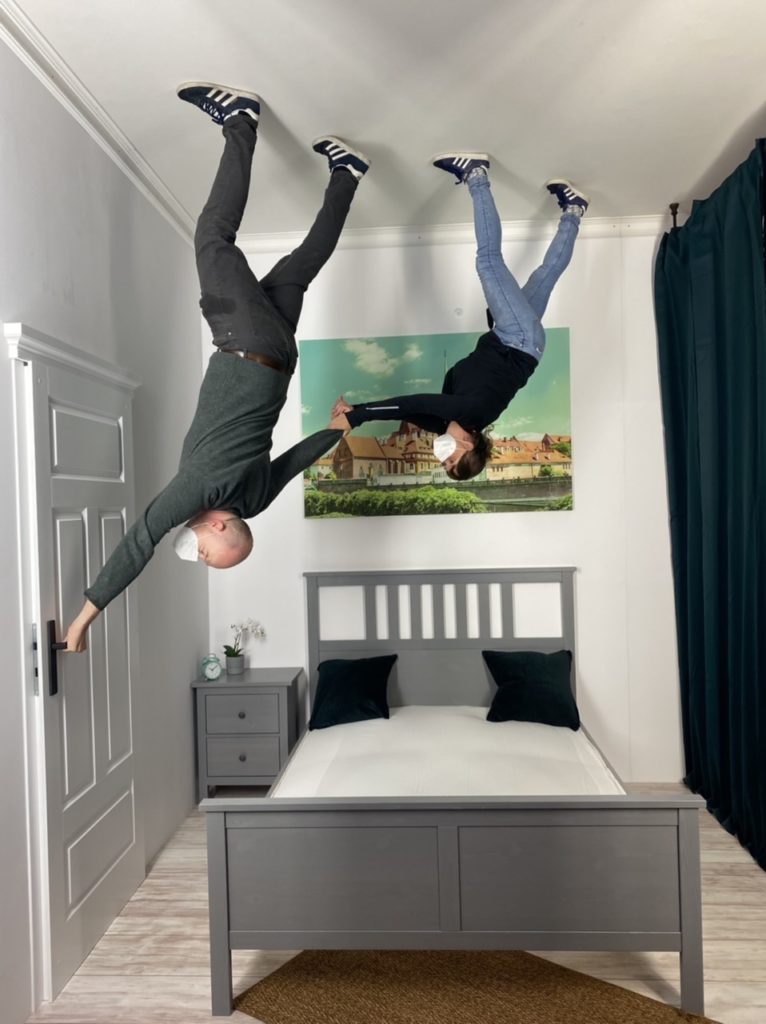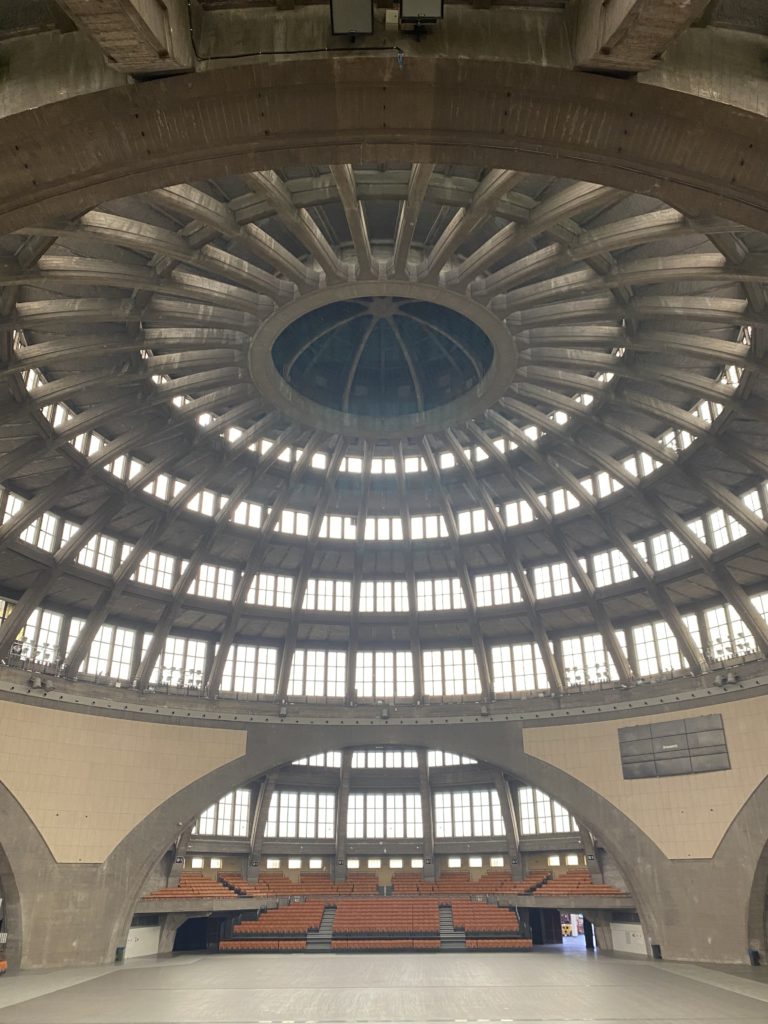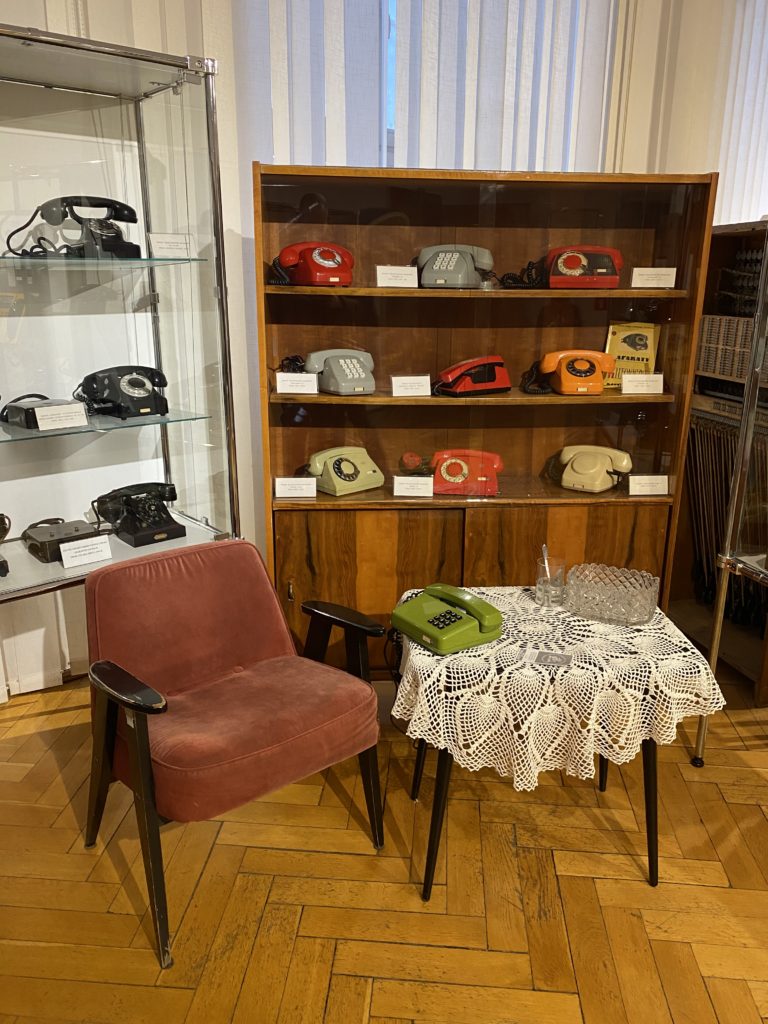 6. Explore the coffee scene in Wroclaw
What could be better to watch outside to beautiful winter landscapes from a place where it is warm and cozy? Right, the same place you just imagined, but with coffee!
During winter time specifically we love the Odra Café with the view on the Oder River or cafés where you can sit directly at the window and watch how other people are freezing (like the Pomiędzy café or Popiół i diament).
As we have so many coffee recommendations for Wroclaw, we had to create two posts:
7. Escape to the mountains
The winter landscapes in a medium sized city don't catch your attention? Well, sure, understandable – trams, cars, noise, dirt from melted snow, and so on… Why don't you escape to some real winter landscape in the mountains? Since they are not too far away and in 1,5-2 hours by car you can have the real nature experience?
We have some suggested trips in our post about the best day trips from Wroclaw here. But with "Whistling Hound" there is another great blogger in Wroclaw who seems to escape the city much more often than we do lately and we love to recommend his nice blog post about the Owl Mountains here.
And just recently we also have been to a couple of really beautiful small boutique hotels in Lower Silesia which are remote and provide plenty of opportunities to relax. Here you can read more about our nature retreats in Lower Silesia.
8. Test the waters! Wait, actually don't!
Very popular is what you can see in the picture here – people are walking on frozen lakes and/or parts of the Oder River.
However you might know, this can be quite dangerous and believe us, you don't want to end up in the freezing cold water in Wroclaw – in that case we are not so sure anymore if our advise here for heating up will work…
If you are up for a sled ride instead, which for sure is the safer option, then we actually would recommend Park Słowiański. That is quite popular in winter and you can see many families who push down their kids from the hill 🙂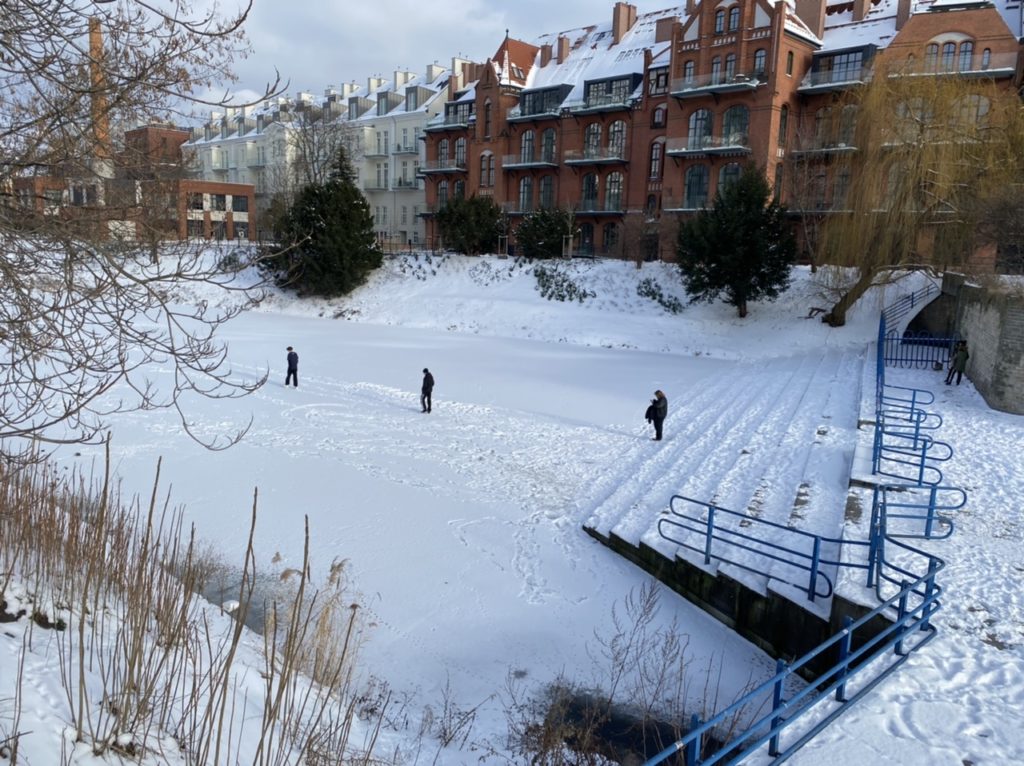 9. Heat up with a cup of tea
Well, we are indeed more the coffee people rather than the tea experts. Nevertheless we just realised that we missed to mention yet the great tea places in Wroclaw which we have.
Direct in the Market Hall you will find Herbaciarnia Targowa, we have been ourselves a couple of times but never took any pictures – this is how relaxing and charming the environment is 🙂 It feels like they have 300+ different teas from around the world and surely they can give you some great advice on what will taste most to your individual preferences.
Our second recommendation is Herbaciarnia Czajownia at the edge of the old town. It has a really beautiful garden, a bit of Asian vibes and the tea selection is also huge – we hope that this picture will heat you up already.
10. Visit Cathedral Island and observe the lamplighter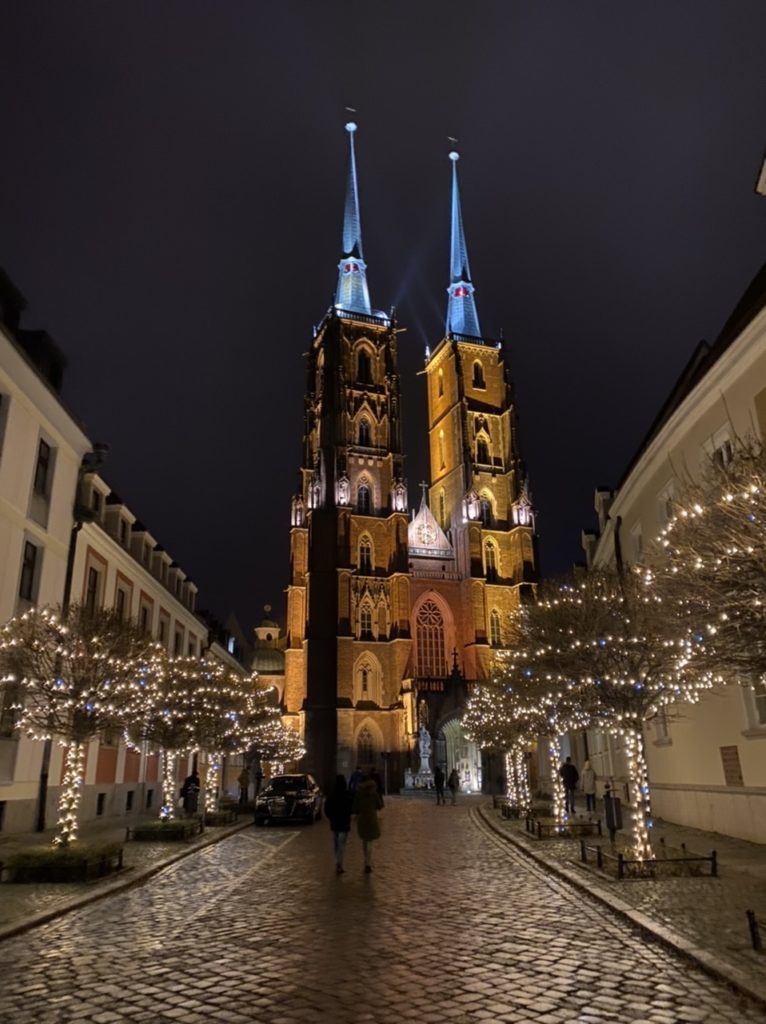 We wrote about Cathedral Island as the most romantic part in Wroclaw before and that is equally true in winter!
The trees are illuminated in a beautiful way, and it is hard to not enjoy the vibes here.
Because of the early sunset, it is a great opportunity to catch the lamplighter too, who is lighting all the gas lanterns manually when it gets dark.
More on that in our post on the best things to see in Wroclaw.
11. See the city from a heated electric car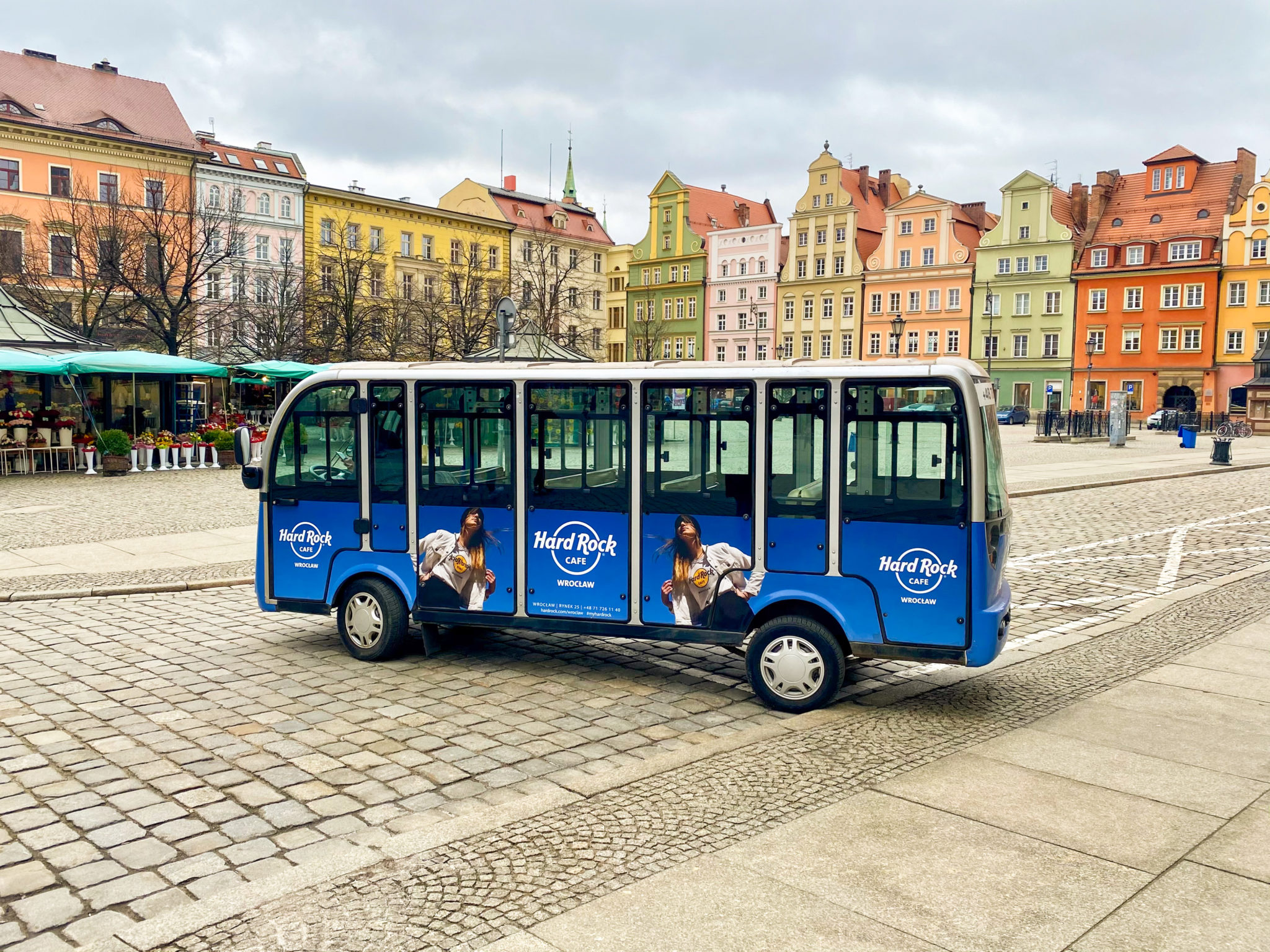 12. Book a hotel with spa
If you are visiting Wroclaw in winter, we highly recommend you to book a nice hotel with some wellness features like a nice pool, a sauna and some treatments!
To assist you with that we have created a blog post with hotel recommendations in Wroclaw – this one has its own section just for wellness hotels and luxury hotels (yes, they all have a pool!).
In case you live in Wroclaw, we recommend the Thai Organic Massage which we love to enjoy, close to the Fashion Outlet at Mińska 60A or of course the Aquapark for sauna!
(Picture: Doubletree by Hilton Wroclaw)
13. Read some books
Of course, the winter time is always cozy time at home, in the hotel room, or wherever! So it is the best time of the year to turn on your Netflix, Amazon Prime, or simply read some books!
We compiled a list full of recommendations with books about Wroclaw here. They might be a helpful selection if you want to know more about Wroclaw or dive deeper into some topics about Poland.
And yes, the English Edition of our very own guidebook to Wroclaw which is a bit more alternative with its 100 extraordinary places to visit has been released in 2023! Here you can find all details on our alternative guidebook to Wroclaw!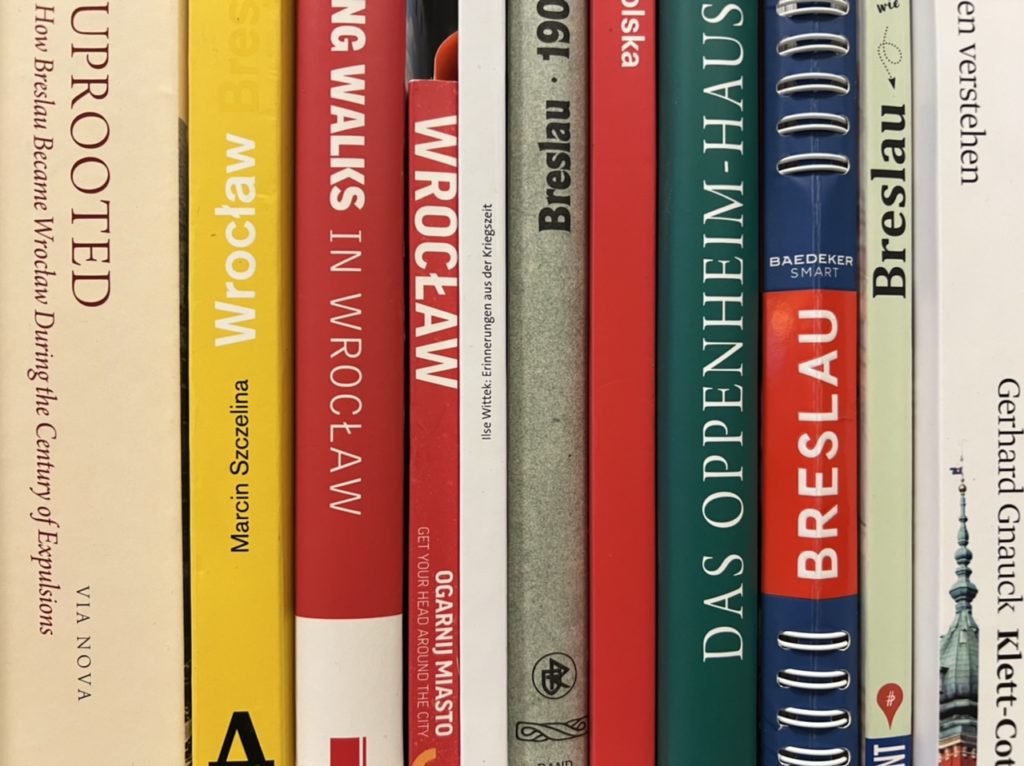 ---
We hope that you enjoyed our winter recommendations for Wroclaw! If you have any other things you enjoy during winter time in Wroclaw, please do not miss to tell us about them in the comment box below – we are always happy to get feedback and include that in the next update of the post!
And also very popular in winter: Eating and Drinking! Find here our full section of culinary recommendations for Wroclaw.