Diesen Text gibt es hier auch in Deutsch
Have you been to these unusual cafés in Wroclaw?
⇨ We made a pre-selection of the best AirBnBs, Hotels and Hostels to stay in Wroclaw, no matter if you look for budget options or some luxury - check out our post with recommendations here ⇦
Wroclaw has a vibrant coffee scene without any doubts. In our post about the best places for coffee in Wroclaw we already introduced you to our favourite places to enjoy a good cup of coffee in Wroclaw.
Today we want to show you another face of the local coffee scene. Did you know that Wroclaw has some really special or probably unusual cafés, not to say quite unique? 
In this post we will take you on a journey through some animal coffees, a film café, and some other places that unfortunately do not get the attention they should have.
Ready to explore more of the coffee scene in Wroclaw? Let's go!
You might already have guessed that this one is about parrots. That means: Forget about the quite popular cat cafés, parrots are the new cats!
Apart from nice speciality coffee and super tasty sandwiches you will get a little bit of zoo atmosphere here. The parrots always have to say something and are just flying around.
Check their facebook page for latest announcements and to see when the parrots actually will be around. 
The location is walkable from the city centre, just very close to the "drinking spot" Słodowa Island ("Wyspa Słodowa") and the Cathedral Island as some of the main landmarks in Wroclaw.
Here you can easily navigate to it: Generała Józefa Bema 2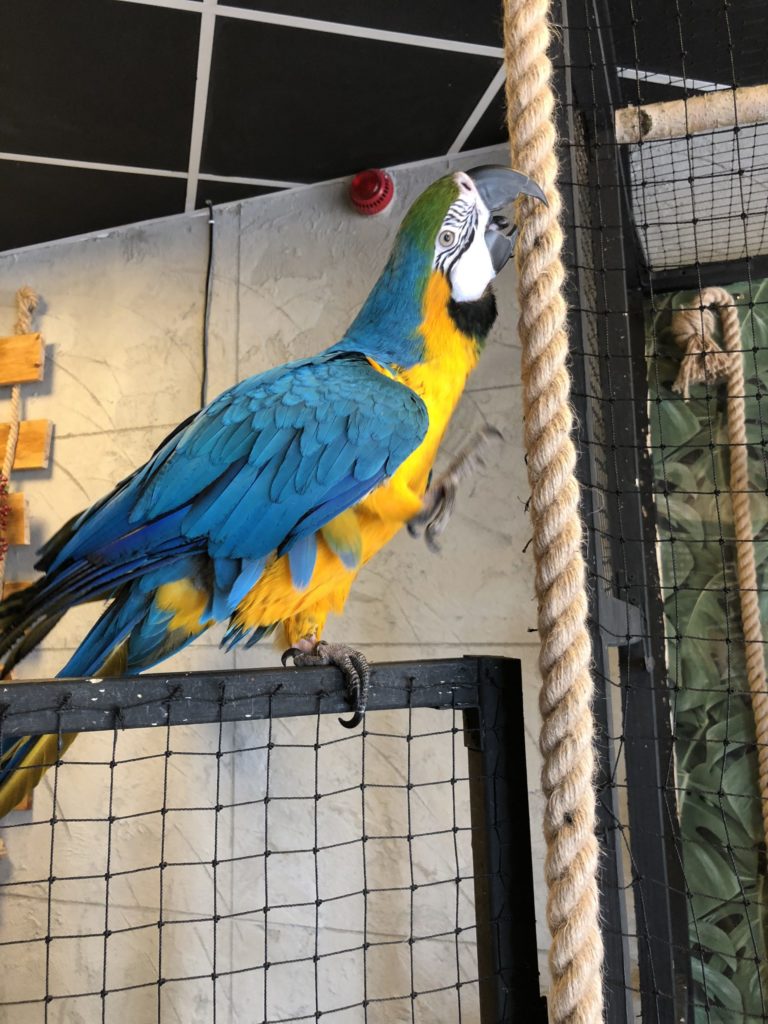 There is one very special thing about the Cafe Równik, which you actually do not realise when you just drop in. Actually it even got awarded by the Polish President Duda…
Why? Well, Równik translates more or less into "equality" and this is one of the core values lived here. The staff is welcoming guests here and taking so amazing care of them, that it is easy to overlook their mental disabilities. 
The idea is that although having some challenges they fully run this cafe and are part of the normal life – it definitely worked out well. On the walls you can see beautiful portrait pictures of the staff and needless to say that great coffee and cakes are waiting here for you!
Located at Jedności Narodowej 47 in vibrant Nadodrze.
We are actually not going much further as Hardcore Muffins is just located on the opposite side of the street from Cafe Równik. If one or the other is too busy, here is your alternative.
With breakfast all day long, this option is not only amazing for lazy weekends and days of hangover, but also for…. vegans! There is a really nice choice for the plant-lovers of the planet available here.
We also would have loved to make some pictures of the cakes as they look super tasty too, but before we try that, we need to fight against COVID-kilos first ;))
The team from Hardcore Muffins welcomes you at Jedności Narodowej 62.
Definitely not one of our typical hipster-ish cafes is the ZaRogiem. It is located in the student district of Wroclaw (Grunwald) and located just next to the campus ("Kampus Grunwaldzki").
This is important information as obviously lots of students get their daily dose of caffeine here. But also the office people from the fancy buildings next to it are coming for the same reason.
You will find this blend of people who all enjoy their coffee and even more important – nice talks. ZaRogiem is more kind of a social meeting point and not only a café… 
Probably it is also the home to the most reasonable priced coffees in town. A true hidden gem you would miss easily – at Szczytnicka 27.
The name from the Vinyl Cafe gives you already some idea of what might be happening inside…
Correct, there is a wonderful vinyl player which is spinning some old music with the original cracking sound of the past. 
Cozy vintage chairs invite you to enjoy some peaceful time, read a book (okay, check your phone and read on your tablet or kindle) or have some nice time with your friends. 
With its central location in the city centre, it should be a must-visit-café for every visitor of Wroclaw!
Enjoy the sound of the past at Kotlarska 35-36.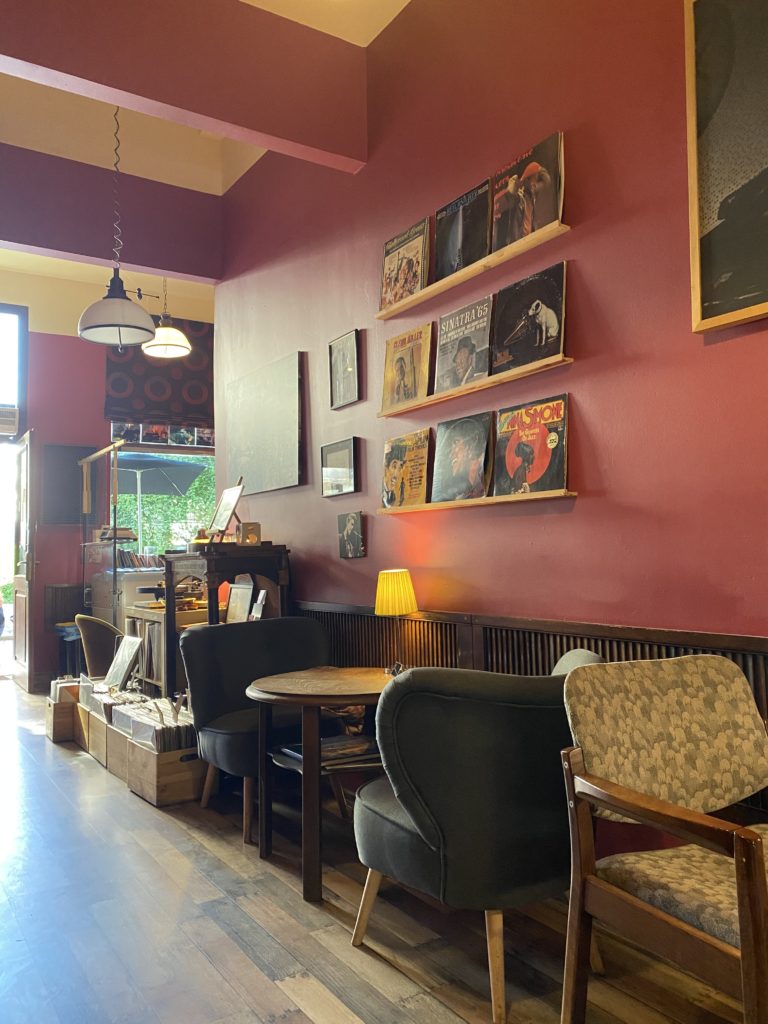 Another very obvious name for a café and what could be happening inside. Yes, there is something going on with films!
On their screen, all day long movies are being screened. Of course with subtitles as all people should feel comfy, the ones coming for a chat, and the ones coming for the movies…
The interior is nicely made with old posters, pictures from movies and feels very welcoming. Coffee and cakes are very good and make a cozy (rainy?) afternoon with a random movie perfect.
Not only because of the movies itself, but also as the location in the Grunwald area is the student district, it is very popular among students…
Check out Coffilm at Grunwaldzka 38/2.
Just opened very recently, but already deep in our hearts. It does not only have an amazing view on one of the most impressive buildings in Wroclaw (The Water Tower), but much more….
It's hard to think about where to start, should we take the super tasty savoury croissants? The amazing chia-granola-yoghurt? The really nice cappuccino?
It feels like a small and comfy living room when you enjoy your hot drink here. All is decorated nicely, you find books, movies and also a little shop with nice products like jams. 
Did we already mention the glass tile in the floor through which you can see a very special book? Well, you need to come here to find out yourself…
We already introduced you to the parrot café as next generation of cat cafés but of course a really nice and cozy cat café should not be missing on our list 🙂
Here it is! Your partner is allergic and doesn't want to have a cute cat? Then this is your place to be.
While you pick some of the drinks with names inspired by cats (yes, cattuchino and more), the little sweeties will be roaming around you. 
A fine selection of boardgames is available in the unlikely event that you will get bored just watching the seven cuties sleeping, playing or just being curious about whatever you will do at the café. 
Just in the vibrant Nadodrze district you find this one at Stanisława Dubois 25.
Of course it was the natural choice to have the Dot Coffee after Kot Coffee as we just had to exchange one single letter…
It is a really nice street-coffee-truck in the Four Denomination District. No matter if during the day or in the darkness, here you will get what you need for a nice walk along the old city promenade or any other place.
WUWA – what does that stand for? Of course for "Wohnungs- und Werkraumausstellung" (Workplace and House Exhibition)! Just around the corner, 32 buildings were built in 1929 which should be the future "standard" for living.
An exciting area from architectural perspective and WUWAcafe takes care of you with amazing cakes, coffee, books and information materials. Really, try the cakes here!!! Great also as base of cycling trips along the river, just navigate to Tramwajowa 2.
11. The museum cafe on top of the bunker
This is another café where the surroundings play quite an important role in the vibes. It is not only located on an old bunker, but also just next to it departs the "train to heaven".
From the rooftop of the bunker you have a great view on the urban city skyline. From that angle it is quite easy to identify the destroyed parts of the city from WW2.
No museum ticket is required for entrance to the café, you find it at plac Strzegomski 2a.
When we talk about Macondo, it is actually not directly identifiable as café. Why? It appears to be a bit more like a little shop and indeed it is much more than just a tiny and cozy café.
The name originates in one of the most famous novels from Gabriel García Márquez and describes a fictional place. 
Once you enter the door, you will be overwhelmed with creativity – there is an amazing program which keeps changing. 
Do you like Japanese calligraphy? Here you go. Maybe theater-workshops? Concerts? Plant-exchange events? Meetings with authors? Poetry slams? Drawing-workshops? 
The offer is so broad and that is why Macondo is a true source of inspiration for many.
Get into this special world at Pomorska 19.
Opening a café during worst times of the pandemic in April 2021? Yes, that happened. But still we are convinced it will be successful as the location and building is very special.
The building itself was designed by Max Berg (the architect of the Centennial Hall in Wroclaw) as dairy house. We can already picture ourselves sitting in it and enjoying the view towards the city moat…
It is located just next to the Partisan Hill at the corner Podwale/Piotra Skargi.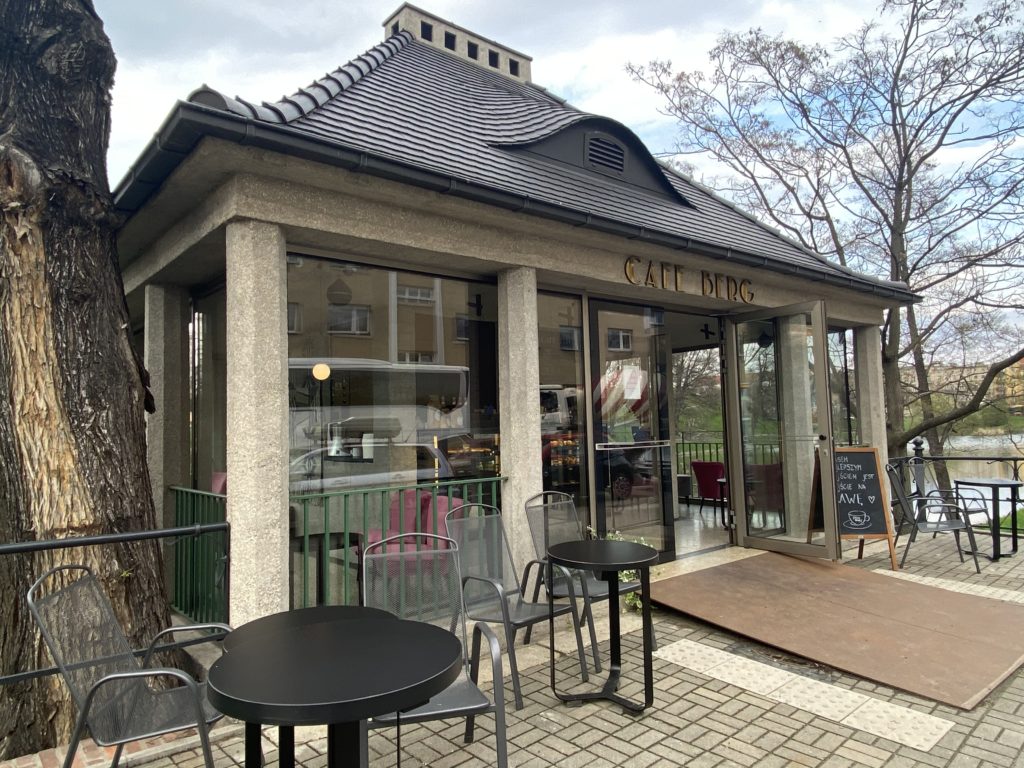 We hope you enjoyed our recommendations here! If you are into coffee, don't miss our "classic" post about the best places for coffee in Wroclaw, in which we focus more on the coffee itself rather than the environment.
Don't forget to check out some other very hipster things to do in Wroclaw!
Do you have some comments on this article? Maybe you have some other great recommendations? Help us and also help other visitors by leaving your feedback in the comment section below!