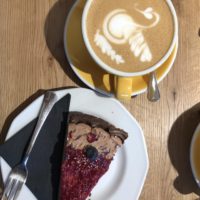 The 10 best places for coffee in Wroclaw
Wroclaw is a city full of vibrant and cozy coffee places. All the students obviously need some caffeine, but not only them – we also spend a lot of our weekends in these cafes in Wroclaw to read, chill, relax and work.
This list of 10 best places for coffee in Wroclaw is about our top favourites, but believe us, there is much more and at some point we will need to extend this post to the top 50 places of best coffee in Wroclaw.
Visit Wroclaw and enjoy the Polish coffee culture together with us! At the bottom of this article you will also find a book recommendation about Coffee Spots in Poland which is always with us when we travel to other Polish cities. Of course there is no need to mention that the truly best coffee is in Wroclaw 🙂
If you click on the street names, your maps application should open automatically to navigate you there.
At Gniazdo (which by the way means "nest" translated from Polish) you will not only find very good coffee, but also a huge selection of cakes which in our opinion is one of the best in Wroclaw. They will prepare you excellent speciality coffee (Aeropress, Chemex, Drip), but also serve interesting seasonal experiments, like the tonic coffee in the picture or a chili cappuccino.
During summer time, it is a must to enjoy their backyard. Also, Gniazdo is a very laptop friendly place and often you will meet students and digital normads.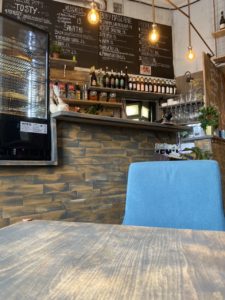 Located between the city centre and the entrance to the alternative and hipster Nadodrze district, this cafe has some special vibes. It does not have a huge selection of speciality coffee, however you will feel welcome immediately and the cappuccino is super delicious. Poland might not be known as the country of big smiles, but here they are doing the best to change that perception. 
For art lovers, various exhibitions are shown here and change pretty much every month, which is another good reason to come back. 
Pomiędzy is the Polish word for "in between" and so is the food menu, you will also find excellent snacks and some cakes – do not miss the Banoffee here and try the smoothies! And if you want to see how breakfast looks like, check out our article about the best breakfast in Wroclaw.
Stanisława Dubios 2, just between the city centre and Nadodrze, walkable 5-10 minutes from the centre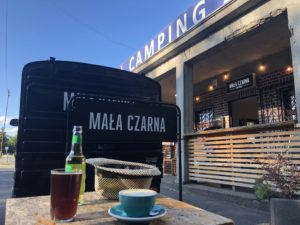 Our next recommendation is a bit more outside of the Wroclaw city centre. But even though you will need to take a tram it still is worth a visit as the coffee is just amazing. You will find a great selection of speciality coffee and also delicious cakes. You should not leave here without trying the Tiramisu.
As they also roast their own coffee, the beans from Mała Czarna actually are a popular source for a lot of other amazing cafes in Wroclaw.
The great part of the remote location is that the Szczytnicki park is just around the corner. It is the largest park of Wroclaw and visiting Mała Czarna can be combined with a nice walk to get some peace from the crowds in the city. 
Aleja Ignacego Jana Paderewskiego 35, best way to get there is renting a bicycle or taking the tram to "Stadion Olimpijski"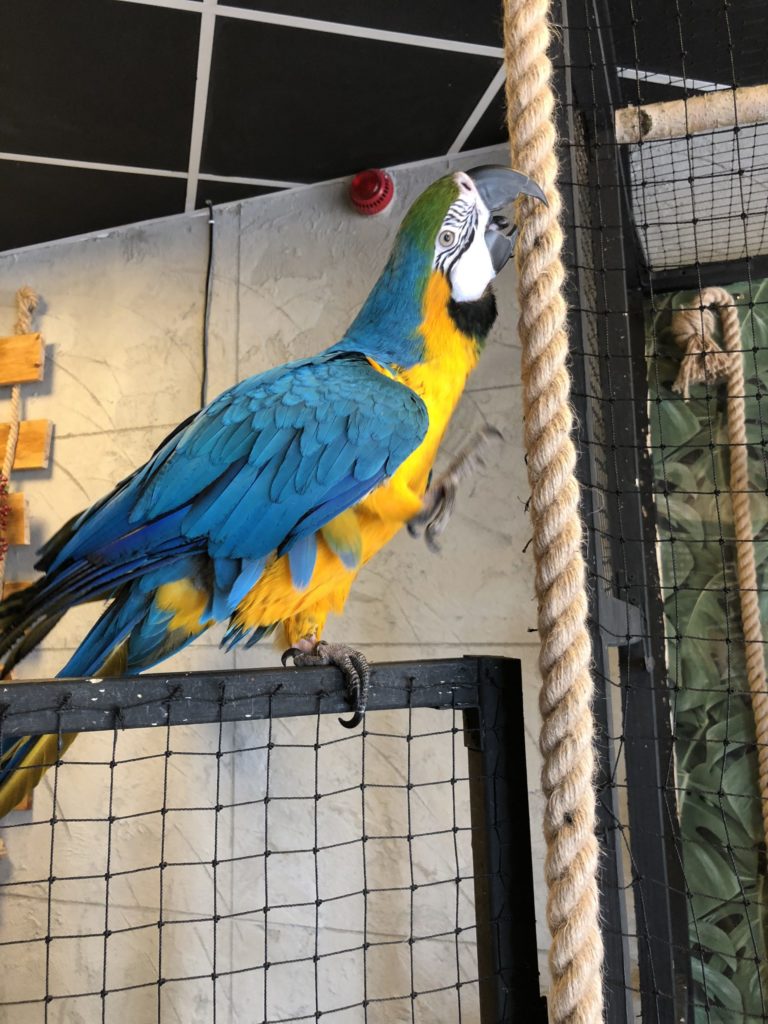 You might already have guessed that this one is not purely about coffee but also about parrots. So apart from nice coffee and super tasty sandwiches you will dive into a little bit of zoo atmosphere. The parrots always have to say something and are just flying around. 
The location is walkable from the city Center, just very close to the "drinking spot" Słodowa Island ("Wyspa Słodowa") and Ostrów Tumski as one of the landmarks from Wroclaw. 
People originally from Wroclaw say that this is probably the place with which Nadodrze started its transformation. Nowadays often it is compared with Berlin-Kreuzberg as it has turned from a dangerous and shady area into the vibrant artist district. It used to be a garage and the name Rozrusznik in Polish literally means the "starter".
Also the building in which you will find this cozy cafe is very special and unique. You can find a piece of street art which creatively used two windows. They became eyes… See it yourself! 
Enjoy a cup of coffee, the selection of speciality coffee is excellent.
Wojciecha Cybulskiego 15, 5-10 minutes walk from the city centre, a good starting point to explore the street art of Nadodrze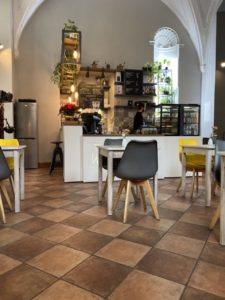 Another cafe in the city centre, but not in the shopping streets as you might expect. It actually is far away from noise and could be described as little break from the city within the city…
You will find Cherubinowy Wędrowiec in a little but absolutely beautiful garden ("Ossolineum Garden") right next to the Św. Maciej church. On purpose we do not upload a picture of the garden here. We leave you the nice surprise that you can discover it yourself. 
It is the ideal place to read a magazine or newspaper and even do a little bit of work – which you hopefully do not have to do when you visit Wroclaw. If you actually need to work, this will be a place full of inspiration for sure while you enjoy the garden.
Almost redundant to say but the coffee is amazing and super delicious, also the sweets are highly recommended by us! 
plac Nankiera 17a, just inside the city centre, close to the Wroclaw Market Hall ("Hala Targowa").
We are convinced that you will enjoy those places as much as we do. If you want to know more about the Polish coffee culture we recommend you the following book that we always take with us when we travel within Poland. Actually it also can be purchased in some of the coffee places that we recommended, we got it at Cafe Targowa. 
"Coffee Spots Polska" ISBN 978-83-948378-2-2 
Do you have some comments on this article? Help us and also help other visitors by leaving your feedback in the comment section below!