Diesen Text gibt es hier auch in Deutsch
Photography: 60 Amazing Instagram Spots in Wroclaw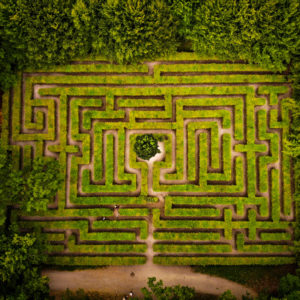 If you are looking for the best picture spots in Wroclaw then you just found the right place! In our new post we are covering the best Instagram spots in Wroclaw and will be introducing you to the most picturesque areas in Wroclaw.
This post is the perfect source of inspiration (we hope) for everybody asking "where to make great pictures in Wroclaw" as we try to give you a quite diverse perspective on multiple locations. For sure our recommendations are not exhaustive as there are just too many amazing Instagram spots in Wroclaw! But feel invited to check and follow the profiles below in more detail, most of them have really cool photography and are based in Wroclaw.
All content below is directly embedded from Instagram, so please check your browser and cookie settings to allow us to show you content directly from Instagram. The picture credits of course go to the individual Instagram profiles shown! If we featured you here and you don't want to be – no worries, simply send us a message and we will replace the post. If you believe you made a better shot of something or a very important Instagram spot in Wroclaw is missing here, please get in touch with us too 🙂
If you are looking for a map with all these cool picture spots in Wroclaw, keep in mind that all our newsletter subscribers have access to an interactive cool map where we also have marked most of the picture spots below 🙂 Here you can sign up for the newsletter if you are up for it!
And almost below each post we added a link with the google maps navigation just to that specific spot as some pictures were just added with Wroclaw as location and you might want to find it too…
1. Central Instagram Spots in Wroclaw – the must see photo motives
We are starting our "Instagram spots in Wroclaw"-collection with the most central and obvious sightseeing places. If you are just for short time in the city, these are all pretty much in walking distance of the city centre and have a focus on cool buildings in Wroclaw.
Needless to stay that you simply cannot skip the historic market square of Wroclaw or the Cathedral Island where Wroclaw originated from – over more than 1000 years ago. We love the view from the river promenade towards the Cathedral Island, it is just stunning. And of course, we couldn't include all of the Wroclaw dwarfs, there are simply too many – but you'll find these cute fellows on every corner anyway if you keep your eyes open.
2. Picturesque Buildings in Wroclaw worth to see outside the centre
These are not really within walking distance from the city centre anymore (with Manhattan as exception) but definitely so picturesque that we recommend you to jump into a tram and see them. You will love the Centennial Hall with the Four Dome Pavillon, the amazing Manhattan buildings and of course the most impressive Water Tower in the World!
3. Instagram Spots in Wroclaw more on the alternative side
We are getting a bit hipsterish in this section as we are looking at some Instagram spots that probably are more alternative. Of course the Neon Gallery in Wroclaw is quite popular and known but not many people move out to the old city port, the colourful backyards in Nadodrze or search for some old German traces…
And were you aware that we have so many old beautiful tiles and staircases in Wroclaw?
4. The coolest Art Sculptures in Wroclaw for amazing Instagram pictures
Here we are introducing you to the NAWA sculpture in the city centre, the naked guy in front of the main University building, the monument of the anonymous pedestrians and a true highlight: The Train to Heaven! Some of these were also featured in our post about the most bizarre things in Wroclaw here.
5. Bridges of Wroclaw – our Instagram favorites
It is hard to say if the greatest shot of the Penitent Bridge is from the bridge or actually with the bridge in front of the lens. Just make shots of all perspectives 😉 We also love the Cathedral Bridge, the Sand Bridge and the beautiful yellow Zwierzyniecki Bridge!
6. The green Instagram Spots in Wroclaw: Gardens, Parks and a Cemetery
Again we have some known spots that simply cannot be missed. Have you been to the Japanese Garden and the Pergola just next to it? And of course we highly recommend the old Jewish Cemetery, the Park Staromiejski, the Botanical Garden, Park Szczytnicki and for drone photography in Wroclaw our secret hint is the maze in Brochów.
7. The most instagramable Bars and Restaurants in Wroclaw
We simply have too many great restaurants and bars to show them all here. If you have not done it yet, this is our culinary section where you find all our favourite restaurants, bars, cafes, beach bars and everything else you need when it comes to drinks and food.
Below we prepared a little selection for you with the spots in Wroclaw that we believe are the most picturesque and suitable ones for great instagram posts.
8. The Castle and Palace Instagram Spots
We introduced pretty much all of the castles and palaces already in our post on the most impressive buildings in Wroclaw, so you might want to double check that for even more. But here you have the top of the top when it comes to great pictures spots in Wroclaw for castles and palaces.
In case you continue your travels to The Valley of Castles around Jelenia Gora, check out this post from us for more castles.
9. Great Wroclaw Instagram Shots in Shops, Markets, etc
Of course we cannot miss out on some hidden but amazing book shop in the heart of the city centre, some great flower shops that actually are not really flower shops (yes, we have one flower market and one jungle in the jar shop in the selection). It was hard to restrict ourselves to just a certain amount of pictures – we truly could find 500 great Instagram spots in Wroclaw, but we believe this selection gives you a good overview and idea on what to see and where to make pictures in Wroclaw 🙂
---
Don't forget to sign up for our newsletter here if you want to get free access to a cool interactive map with a lot of great and local spots that we recommend!
We hope that our post about the most amazing Instagram spots in Wroclaw has inspired and helped you a bit to plan some great pictures! Let us know if you found other great spots, or have any other comments to make this post even better 🙂