Diesen Text gibt es hier auch in Deutsch
Our ultimate selection of retreat & boutique hotels for a weekend in Lower Silesia
We do love Wroclaw, but from time to time we also need a city escape for a long weekend in Lower Silesia to catch some breath and relax. Actually it got our little tradition that a few times per year, we are spending a weekend in Lower Silesia and enjoy a bit of nature retreat.
Today are be sharing our favourite boutique hotels in Lower Silesia with you! These are hand-picked cozy places by us and focus on these main criteria:
A lot of space to relax, feeling of coziness, away from the city, and close to nature
Spa & wellness
Excellent food and culinary offering
Opportunities to be active around, e.g. hiking, biking, kayaking, etc.
You will see that there is probably no place to fit all these needs at once, but all are centered around 2-3 points from that list for sure, we will get to that in the details.
Most of these recommendations are naturally quite remotely located, often in small and hidden villages. The options to get there by public transport are mostly very limited and we do recommend to book a rental car to go.
1. Folwark Wrzosówka
The Folwark Wrzosówka is a peaceful agrotourism stay around 30 minutes west of Jelenia Góra, not far away from the Valley of Castles in Lower Silesia.
It really is a hidden gem in a small village that even Polish relatives of ours living close by have never heard of. A magical place to escape from everyday life, both as a couple and for a family farm holiday – ideal for a long weekend in Lower Silesia!
The jacuzzi with a view of the Giant Mountains or the sauna are particularly interesting for couples; we also spent a long weekend there. Massages with a view over the vast fields and mountains – also no problem and an absolute recommendation.
The old German villa has been beautifully renovated with great design and has absolutely retained its character. The entire attic is a fun paradise for children and adults, with a table football, air hockey, roulette, lots of cozy corners, books, films, and everything you need to go offline for a few days (or weeks). Boredom is a foreign word here!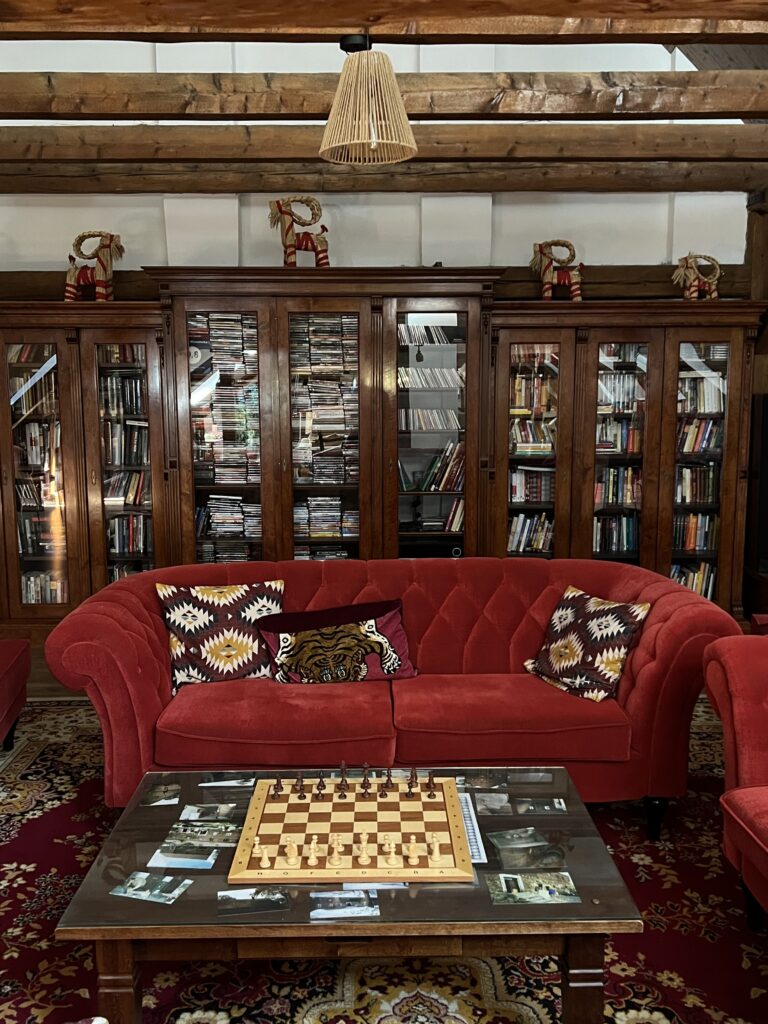 Culinary courses are offered in the huge kitchen as well, where the amazing breakfast is also being served. Lunch (very tasty and homemade Polish cuisine) is available, and the shared kitchen can be used at any time if you rather cook yourself. As you see on the pictures, you can sit comfortably by the campfire in the huge garden.
You want to stay here forever, but if you decide to explore the surroundings a bit more, there are a few llamas (Hodowla Alpak – Alpaki z Proszówki) and lots of nature right around the corner. Ideal for slowing down. For example, we went hiking in the Bóbr Valley Landscape Park and had a great day trip from there.
Attention: It is often fully booked well in advance, so it's best to secure your dates early.
2. Pałac Kamieniec
One of our winter favourites is the Pałac Kamieniec. It is located close to Kłodzko, just a short two hours drive from Wroclaw. When we decided to go there for an extended weekend, we realised that in this place you can also easily spend a week or more.
Although the picture here was taken in January and it looks a bit like summer, the temperatures were pretty freezing. But that is no problem, as they have an amazing sauna that you can book for yourself. The atmosphere they have created there with candles and the light is certainly romantic.
Generally speaking, besides the modern rooms you will find a lot of common space, many cozy areas to read a book, play some boardgames, or simply relax in the beautifully designed and super large living areas.
Talking about food, you will be treated like royals here – the restaurant is serving top quality food, and their own creative dishes are something you normally would only find in bigger cities in Poland. Many ingredients used here are regional and local products. A wide selection of wines and some craft-beers will make everybody happy too. All that makes it certainly one of our favourite boutique hotels in Lower Silesia.
In summer – we yet have to go there during the warmer season – you can get picnic sets and have a great time in their spacious garden. During our stay we also went running around the village and can recommend it for sporty people. It is also close to Kłodzko where you can visit the impressive fortress or one of the most famous bridges in Lower Silesia – the "Most na Młynówce", which was built by the same architect like the Charles Bridge in Prague, but even earlier 🙂
3. Villa Greta
Villa Greta is a unique and great place to stay in Lower Silesia which has one simple thing in common with the others mentioned here – it is in the middle of nowhere 😉
This boutique hotel has an exciting history, because a Polish soldier began a love affair with a German girl – of course a big problem at the time of the Second World War. He was hiding her (her name was… Greta!) and during this time he quickly got a license for the marriage. Today the villa is owned by one of her grandchildren, who embodies pure hospitality with his good mood.
Gourmet people who enjoy good food are well served here – Villa Greta's restaurant is one of the very few in the immediate area, but offers excellent regional cuisine and is listed in the Gault&Millau Guide. As a member of the "Slow Food" initiative, local and regional ingredients are used here. We really enjoyed the breakfast which also includes locally produced cheese, jams and much more.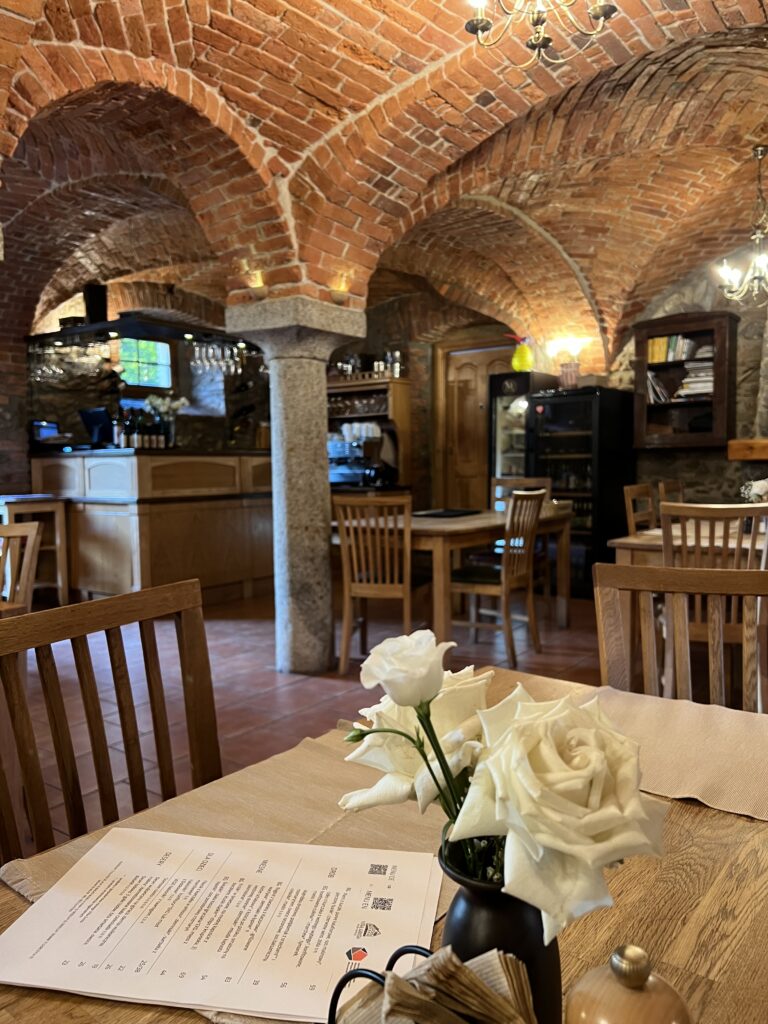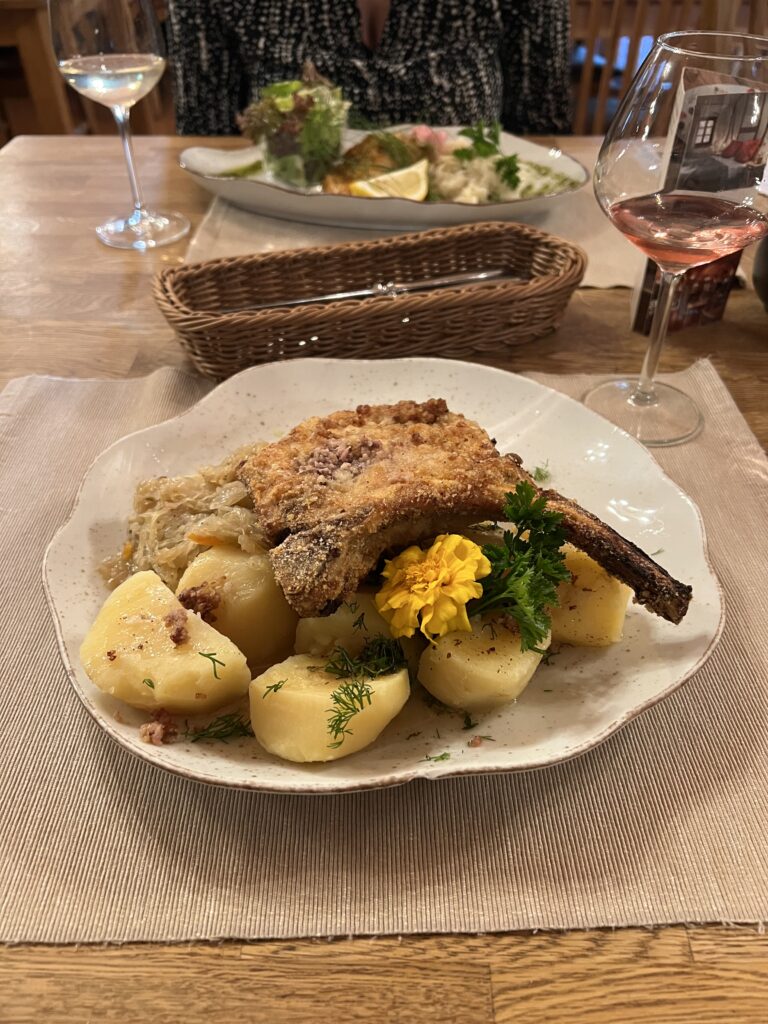 From Wroclaw it will take you around 1,5 hours by car to get to Villa Greta, and you will find a wide choice of accommodation options. They have smaller rooms, but also apartments or a whole house for up to ten people – ideal for any type of groups. We also could observe some cyclists staying here, assuming you will have good opportunities for biking around here. Of course, hiking is a great option too, as the location is just next to the Kaczawskie Mountains.
We will be back and next time stay longer!
P.S. We cannot hold back on another hiking recommendation, as from Villa Greta we were driving a bit further towards the Bóbr Valley Landscape Park (from there later on we got to Folwark Wrzosówka). You can find lot of nice hikes here, see some great industrial architecture of the 1920s (hydroelectric power plants), a beautiful lake with possibly one of the most beautiful train bridges in the world – the Pilchowice Bridge which was supposed to get destroyed for the latest Mission Impossible movie…
The hydroelectric dam is also one of the oldest and highest in Poland – you can actually have a walk on top of it! We started our hike at the "TAURON Elektrownia wodna Wrzeszczyn" and then made a loop through the forest around the lake – it took us something between 5-6 hours. Here some quick impressions: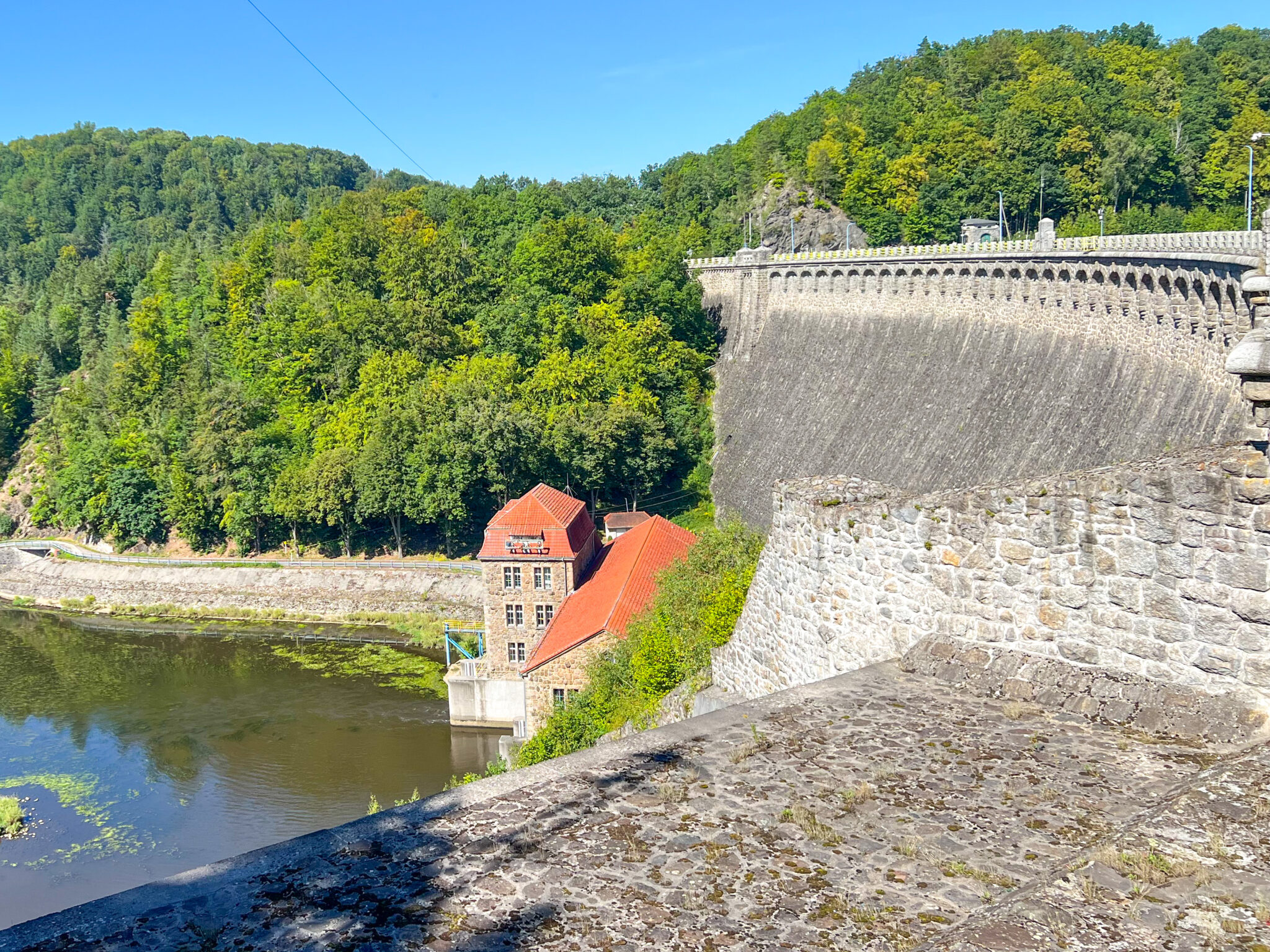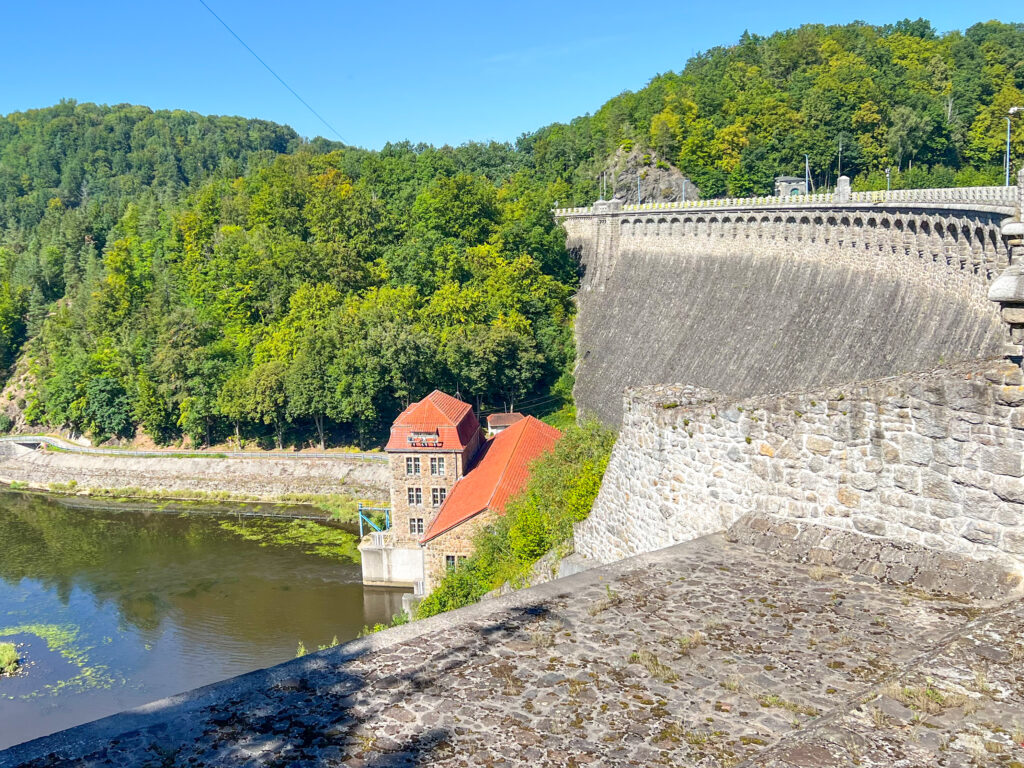 4. Akademia Kuraszków
Can you believe there is one single place which will cause excitement equally among book-, food-, wine-, horse-, and hiking-lovers?
When we went, our main objective was to find a peaceful and quiet place to finish some books. We brought some with us, but that was not needed – they have a wide selection of thousands of books in many languages!
And why for horse lovers? Well, actually it is a horse stable, this is how it started, and you still can take lessons here.
Did we mention the sauna? We did not try it ourselves during our stay as it was in the middle of summer, but it is highly likely that we will get back in winter time, and then we will add more information on that option.
The great thing about Akademia Kuraszków is the proximity to Wroclaw, and actually for this option you do not really need a car and can just jump on a 20 minute train ride. It is located in the "Cat Mountain" range – but do not get fooled, the highest "peak" is only 318 meters here. That makes it a great spot to grow wine grapes in Lower Silesia. We could not stop ourselves and visited two out of many Wineries in Lower Silesia.
From Akademia Kuraszków you can actually take a short hike (1,5 hours) to the 55-100 Winery and then have a little tasting stop with nice cheese and ham platters. We enjoyed that a lot, and you can read more about our trip to that winery here in our blog post where we introduce you to several wineries in Lower Silesia.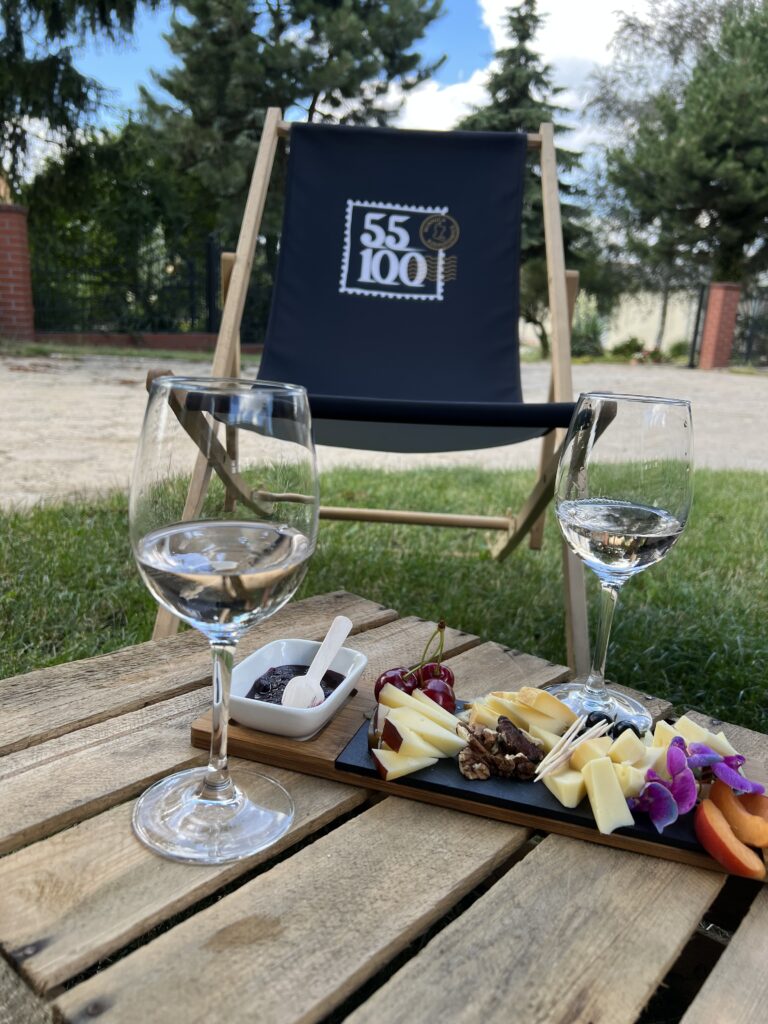 If you feel like being lazy, and hide yourself in some books, that is no problem at all – as the regional wines are available in the restaurant as well. Again, here you will find an amazing kitchen that prepares high quality dishes with regional ingredients, and foodies definitely will enjoy their stay here! In our view from Wroclaw the most accessible boutique hotel for a great weekend in Lower Silesia!
5. Wzgórze Owiec Sheep Hill
Another winter stop is coming for us, but also here we are convinced that in summer it is equally amazing. Winter is just adding the extra touch of remoteness here, because like we did, you might need to drive over a random field when the road is completely full of snow.
The Sheep Hill (that is exactly what it is, by the way) is an accommodation for more independent travellers as you will need to bring our own food, or drive to a restaurant in neighbouring cities.
Talking about sheep, in this village there are more sheep than humans living, so the name is certainly not a touristic trap 😉 One of the features we really enjoyed (and were aware of before our booking) is the bad phone reception. If you don't want your boss, annoying relatives, or whomever to contact you, this is your place! There is relatively fast Wifi though – simply do not tell anybody!
It is located south of Kłodzko, maybe a good two hour drive from Wroclaw, and it is directly at the border with Czechia, you actually can just walk over and discover the small village life on both sides. On the Czech side, life seems so uneventful, that they even have a huge monument for the Emperor Joseph II who came here on 5th September 1779 to mow some oats, look at it for yourself:
They have only two apartments in the barn, so you might need to book early in advance, but it is definitely an amazing location for a little time offline. When you read barn, do not expect to sleep on hay, in fact these are very modern and you find everything you need.
In the surroundings there are plenty of hiking opportunities, you can go skiing as well and have food in a nice PTTK shelter (sort of mountain restaurant), simply search your maps for PTTK Jagodna.
Just in case none of the two apartments is available for your dates, just a few minutes further there is another (bigger) sheep boutique hotel (Owca z widokiem) which you can find here.
6. Hotel Naturum
If you thought that we do not have anything ready for lake lovers, kayaking friends and cyclists, we happily introduce you to Hotel Naturum in the Barycz Valley Landscape Park.
It is the small "region of lakes" around one hour north of Wroclaw where plenty of Wroclaw residents love to spend their weekend outdoors and escape the city life.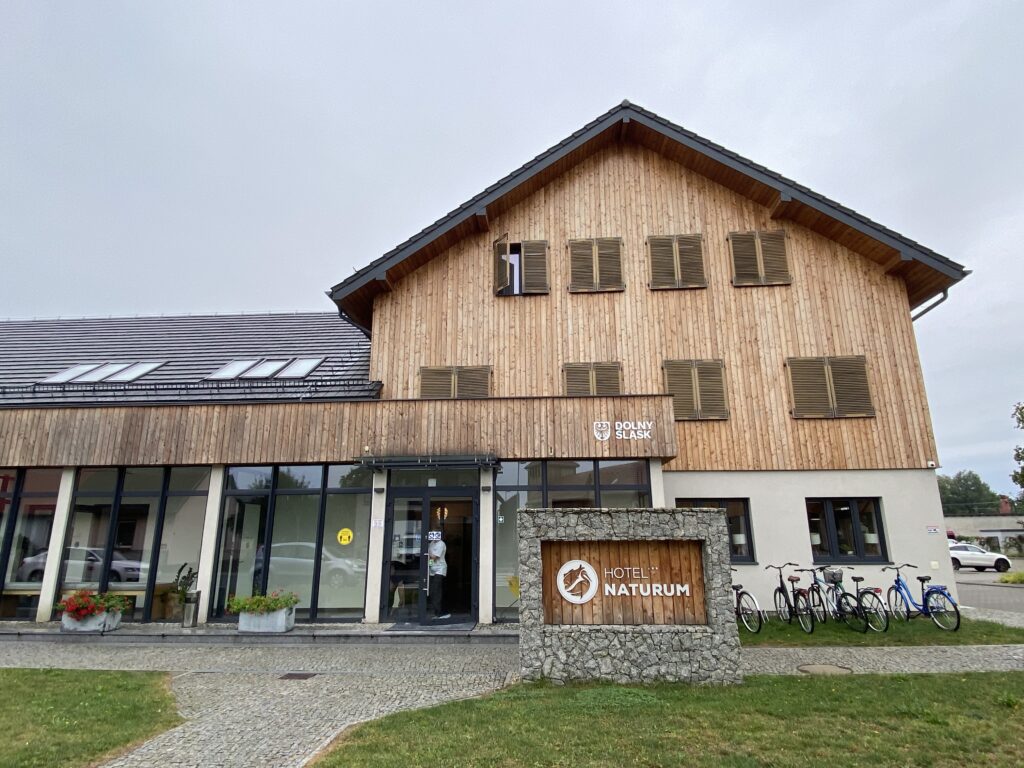 While a car certainly might be beneficial here, you can also take the train from Wroclaw to Milicz and then continue by bicycle (lot of rental options are available) or simply take a taxi.
Besides a restaurant with lot of fish dishes (they know well how to prepare them) there is a little mini-zoo around the hotel with plenty of animals which is great for families. You can stroll around the lakes, visit a small museum about the landscape park and it's history, and take some rest. If you are interested in cycling, check out some of the bike routes suggested here.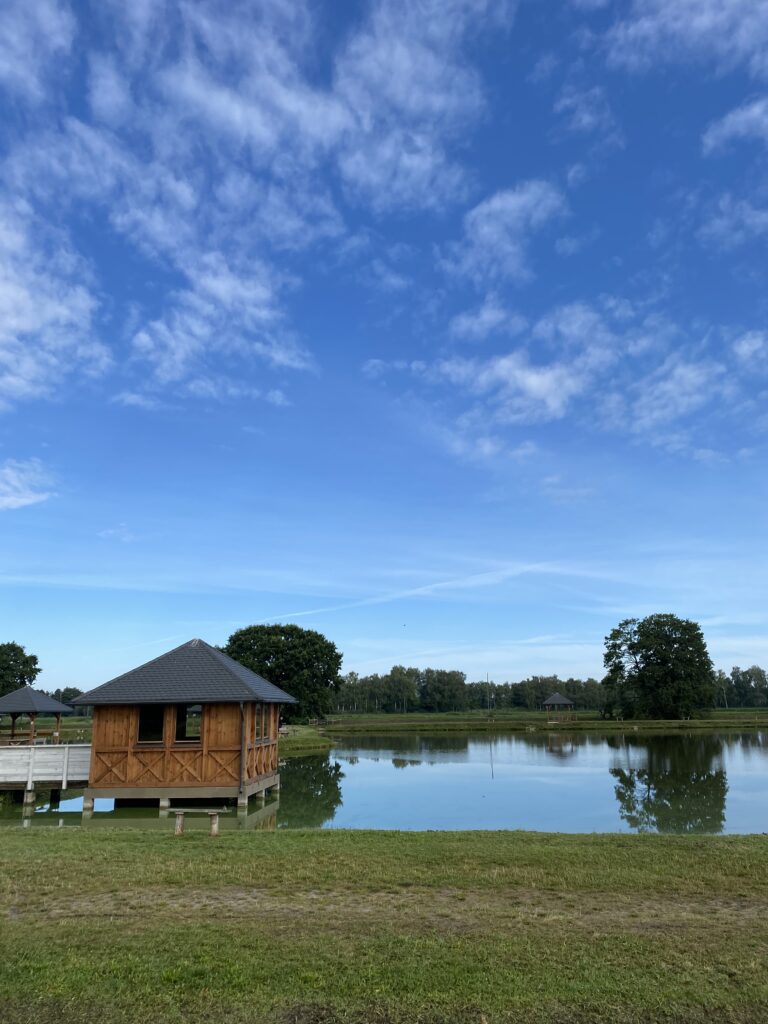 We wrote more about the area around Milicz in our blog post about the best day trips from Wroclaw here if you are interested to find out more.
The rooms are very modern, and in our view the price-value ratio is really excellent here. We definitely would prefer to get back to Hotel Naturum instead of some of the other hotels we have stayed in Milicz city. Again, a few times we were not lucky with availabilities, as this is really the best place to stay in these surroundings, so make sure to book early in advance.
Practical Information for Lower Silesia
Just before we finish off, we have a few couple of informative points for you on these places which we recommend to check before going:
Rental Cars for Lower Silesia
As we mentioned before, most of these places are only available by car – click here to see local rental car prices for your travel dates. In 2023 for some of the last car rentals which we did ourselves we paid around 100 PLN per day including all mileage and full insurance – definitely not expensive.
Guidebook for Lower Silesia
At this point, one of our favourite guidebooks for Lower Silesia unfortunately is no longer available as English edition, therefore we can only recommend the German version here from Małgorzata Urlich-Kornacka:
Alternatively, the Lonely Planet for Poland also is a good choice and certainly available in English here 🙂
Guided Tours in Lower Silesia
Well, all these recommendations here are certainly for individual travellers, but if you would like to get a first glimpse of what makes Lower Silesia so special in terms of nature, then we can recommend you one guided tour from Wroclaw.
With this tour, you explore some of the castles in one day and get a very first impression:
Explore more of Lower Silesia
While in this post we put our focus on the cozy and remote places to stay in Lower Silesia, we also want to share again our previous blog posts about Lower Silesia. If you are interested in castles or simply some nice day trips from Wroclaw, here you go:
Our favourite Day Trips from Wroclaw
In this post we are introducing you to some shorter trip options from Wroclaw, which of course all can be extended to a full weekend or as long as you wish.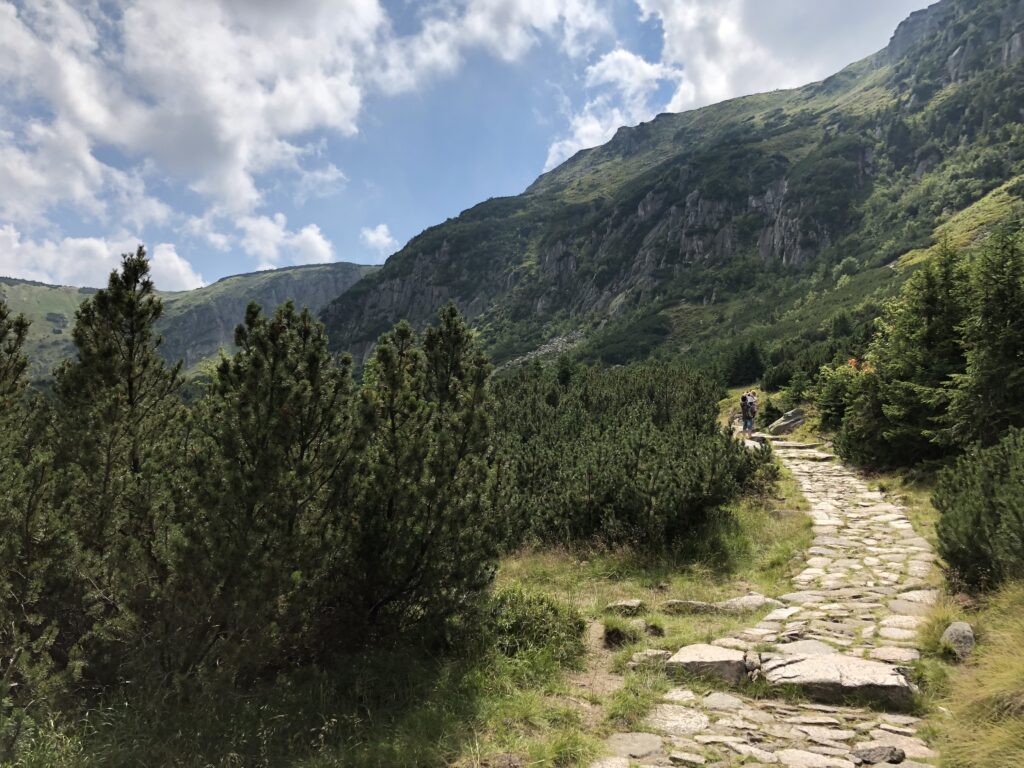 The Valley of Castles and Palaces
You might be curious to learn about the massive amount of castles, ruins and palaces which we have in Lower Silesia! If you are interested in castle hopping or even staying like royals at very affordable prices, this is the blog post for you!
---
We hope that our blog post about the best boutique hotels in Lower Silesia has helped you! If you have any additional comments, or maybe you also have a place to recommend, please feel free to leave a comment below in the box 🙂