Diesen Text gibt es hier auch in Deutsch
Things you should know before you visit Wroclaw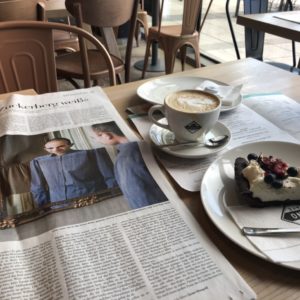 There are certain things that you should know before you visit Wroclaw. We believe that very often it is just a question of respect to make sure you know the very basics about a city or country that you visit.
That is why as a little service for you, we have prepared the most important questions and answers you to know before you visit Wroclaw:
1. What are the REALLY most important things to know about Wroclaw?
Wroclaw is the largest city in lower Silesia and had a population of around 640.000 in 2019. It has been part of Germany till 1945 as "Breslau".
When the city became part of Poland again, almost the full population was exchanged.
Today Wroclaw is one of the most popular university cites in Poland and has more than 130.000 students.
In 2016 Wroclaw was the European Capital of Culture and in 2019 the UNESCO named Wroclaw as city of literature.

2. When is the best time to visit Wroclaw?
That depends on your preference. In general it is fair to say that always it is a good time to visit the city.

In summer time from May to October you will be able to experience the life outside. Just enjoying sun on one of the islands or having a cold craft beer is definitely more enjoyable in summer.

But also the winter time is very charming. You can visit the famous christmas market during December. In other months you can check out the numerous cultural events and museums. Here you will find our article about the best alternative things to do in Wroclaw.

Even better: We have prepared a dedicated article for you, telling about the best time to visit Wroclaw with a picture from every month! In addition you get the best activities for each month recommended there.
3. Do I need cash in Wroclaw?
The answer is 95% no. For already many years, almost everybody is paying by contactless credit cards. Even at the farmers market we payed for two onions by credit card.
The remaining 5% where you need cash is for tips, or maybe at the christmas market for some stalls.

More in our article about the things to avoid in Poland.
4. Is it usual to give tip in Poland?
In a little bit more fancy restaurant around 10% are usual.
For a hotel it is not typical at all.
In cafés very often you will find a jar or cup where you could leave some tip, however it is also not required.
If you take a taxi, up to 10% is normal, but only if the service was outstanding. If the driver did not drive very well, you do not need to feel bad about not tipping.
7. What are the best things to do in Wroclaw?
We will answer that in more detail in our section on things to do in Wroclaw.
8. What should I not do in Wroclaw?

Do not drink alcohol in public. You might see some homeless people in parks doing it, but the police is just letting them do it as they know they can't get anything from them. You as tourist might be a better target 🙂 Of course there is also one exception: Drinking is legal on Slodowa Island.

Forgetting your ID at home. It is law that you always have to carry your ID with you.

Do not cross red traffic lights or just the street as you most likely will pay a fine when seen.

Do not get in conflict with the law, the Polish prisons do not have the best reputation. You can be held for 48 hours before an official translator might arrive. 

More information in our post on the things to avoid in Wroclaw.
9. I have another question that is not listed here?
No problem, just post it below in the comment section and we will respond to you, promised!