Diesen Text gibt es hier auch in Deutsch
The best Activities for Families and Kids in Wroclaw
We realized that we used to focus very much on ourselves and told you already a lot about alternative and hipster stuff to do in Wroclaw. But we never really posted too much for families who are travelling with kids to Wroclaw! 
It is time to change that now and of course we also have great recommendations for you if you want to visit Wroclaw with the family! We asked our friends with kids, did some more investigative research and finally put together the best things to do with kids in Wroclaw!
Our family friendly recommendations for Wroclaw will take you – of course – through the zoo as main attraction, but we will also introduce you to some very cool museums and more fun activities to do!
The largest zoo in Poland is located in Wroclaw, with over 10.000 animals there definitely is a lot to see for kids! But the highlight just was added some years ago… The Africarium!
That is a nothing less than a giant water world, introducing you to the wildlife of Africa. As you see in the picture, you can even literally walk through some of the huge water tanks!

As it is such a big topic, we created a separate blog post with many hints here: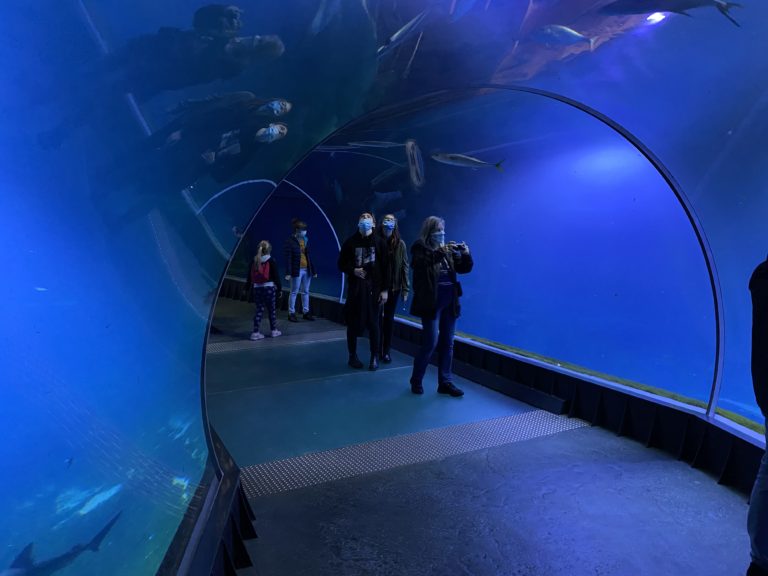 2. Dwarf-Hunting in Wroclaw
We already told you that Wroclaw is the city of dwarfs in our story about how the dwarfs came to Wroclaw.
Still, for kids (and adults likewise) the dwarf-hunting is just one of the top fun activities in Wroclaw. We have more than 500 of these little dwarfs in the city, doing just the normal things which people also would do…
Just imagine how long it takes to visit all 500+ little fellows in the city… This can become a mission!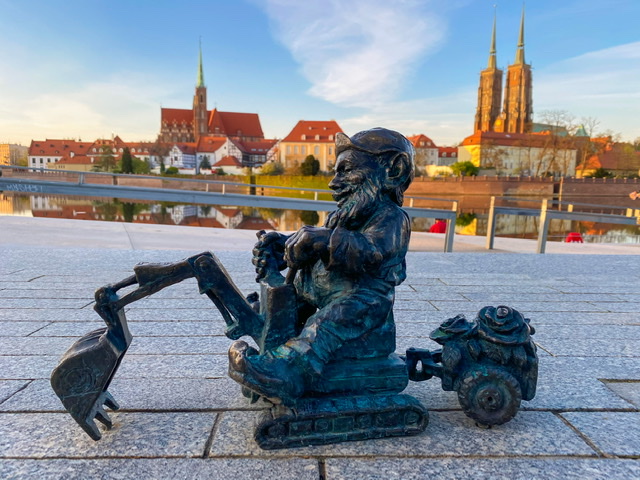 3. The Miniature World: Kolejkowo
Maybe some of you saw the movie "Downsizing"… At Kolejkowo you will get into a huge miniature world of Wroclaw and its surroundings! 
This is one of the best places for kids in Wroclaw as they can be in the center of more than 1km of little train tracks and discover the different scenarios here – there is even a change of day and night going on. The love and time spend on little details here is just extraordinary!
The Odra Centrum is a culture and education centre in a floating house. Why it is so amazing for kids and families? 
With plenty of workshops your kids can build their own little boats, using only materials that nature gave to us or learn programming and 3D printing!
But also future artists might be born here, as photography workshops, pottery or tie dying are just some of the other options available.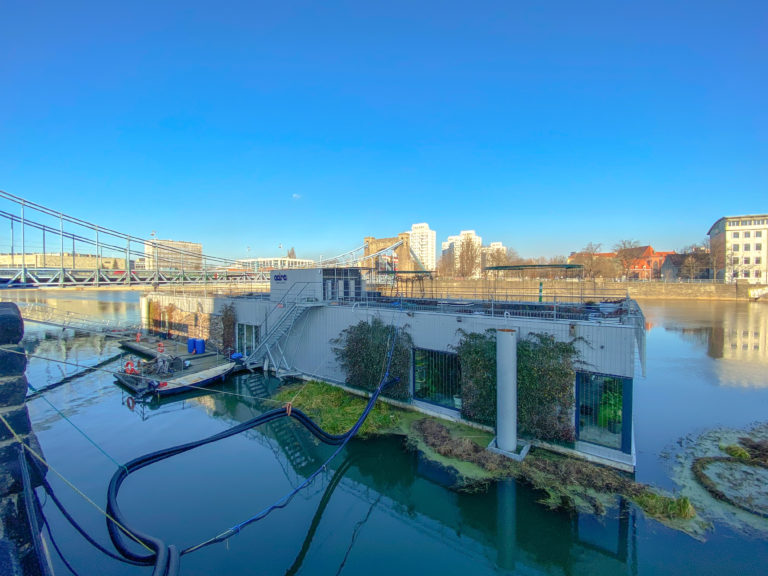 You don't know the concept of geocaching? Well, there are many little hidden spots in Wroclaw with a secret note that are not easy to find.
First, you need to use GPS coordinates, solve some mysteries and use other detective skills to locate these secret spots.
Certainly something you wish to do in good weather, but it is amazing to see how many caches are hidden in Wroclaw! Kids love it.
6. The Multimedia Fountain
Just located next to the famous Centennial Hall in Wroclaw, you will reach the largest multimedia fountain in Poland!
Every hour a really cool show kicks off with a combination of music, water and light. The music is pretty diverse and can be literally anything…
The surroundings, like the Pergola and many park areas are inviting for a little picknick, some rest and of course just to enjoy the show!
The Hydropolis – as you might guess – is making water the main topic and earned it's reputation as one of the most educational and interactive museums in Wroclaw to see with kids.
Our picture shows an experiment about the different states of water, we highly recommend it. 
As it is also part of our post about the best museums in Wroclaw, we will send you there in case you want to read more about it.
Summertime is watertime – that is what you could say in Wroclaw, just because of all the water floating around everywhere in this wonderful city of bridges. 
One of the most popular activity for families in Wroclaw is certainly kayaking or taking any other kind of boat onto the Oder river. There are two main popular places to rent: 1) close to the National Museum or 2) next to the zoo.
9. Take a ride on Polinka
In a city with so many bridges, would you really expect other ways to cross the Oder river? Indeed there is: Our beautiful Polinka cable car!
Originally built to connect two buildings of the Wroclaw University of Science and Technology, it became sort of a little tourist attaction too. 
Great for kids and very close to the Hydropolis museum too! Enjoy the view from the top when you are hovering above the river!
10. Ride the hidden Carousel
A little bit hidden, but locally well known, is this beautiful and old carousel in the Park Staromiejski.
Surprisingly it comes as standalone carousel and is not embedded in a huge amusement park area. Most of the times the guy operating it is selling some sweets, but that is it. 
With the location in really one of the most beautiful parks in the middle of the city, it provides joy for kids and some rest for parents 🙂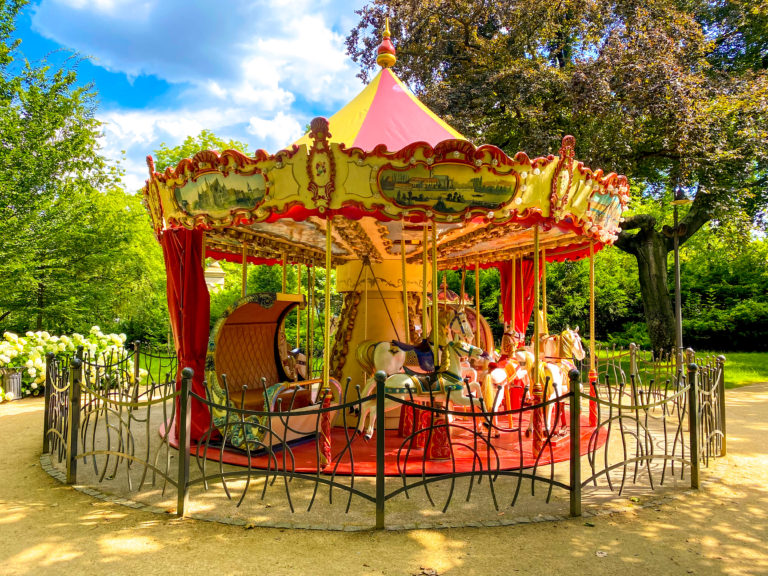 11. The Computer Games Museum
It seems that we are a bit overlapping with our post about the best museums in Wroclaw here, BUT there is a good reason to do so!
Easy to get in, but hard to get out – this is how we can describe it. There are plenty of opportunities to play all the nice games from the past, no matter if Pac Man, some arcade games or racing simulators. Everybody will find something here, promised!
The perfect place for families and kids in Wroclaw.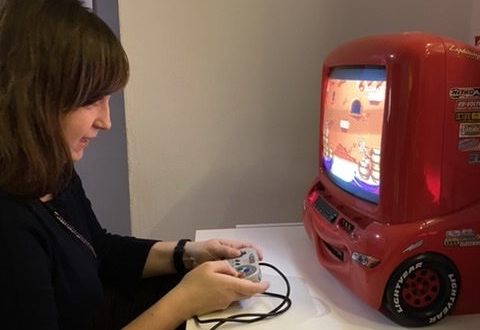 12. City Games Wroclaw and Exit Rooms
Another idea that usually comes with great fun for families and kids in Wroclaw are exit rooms! You will be locked into a room for normally around 60 minutes and need to solve a certain mystery depending on the story. 
The around 50 exit rooms available in Wroclaw are perfect for bad weather, and in good weather you might want to try one of the outdoor city games!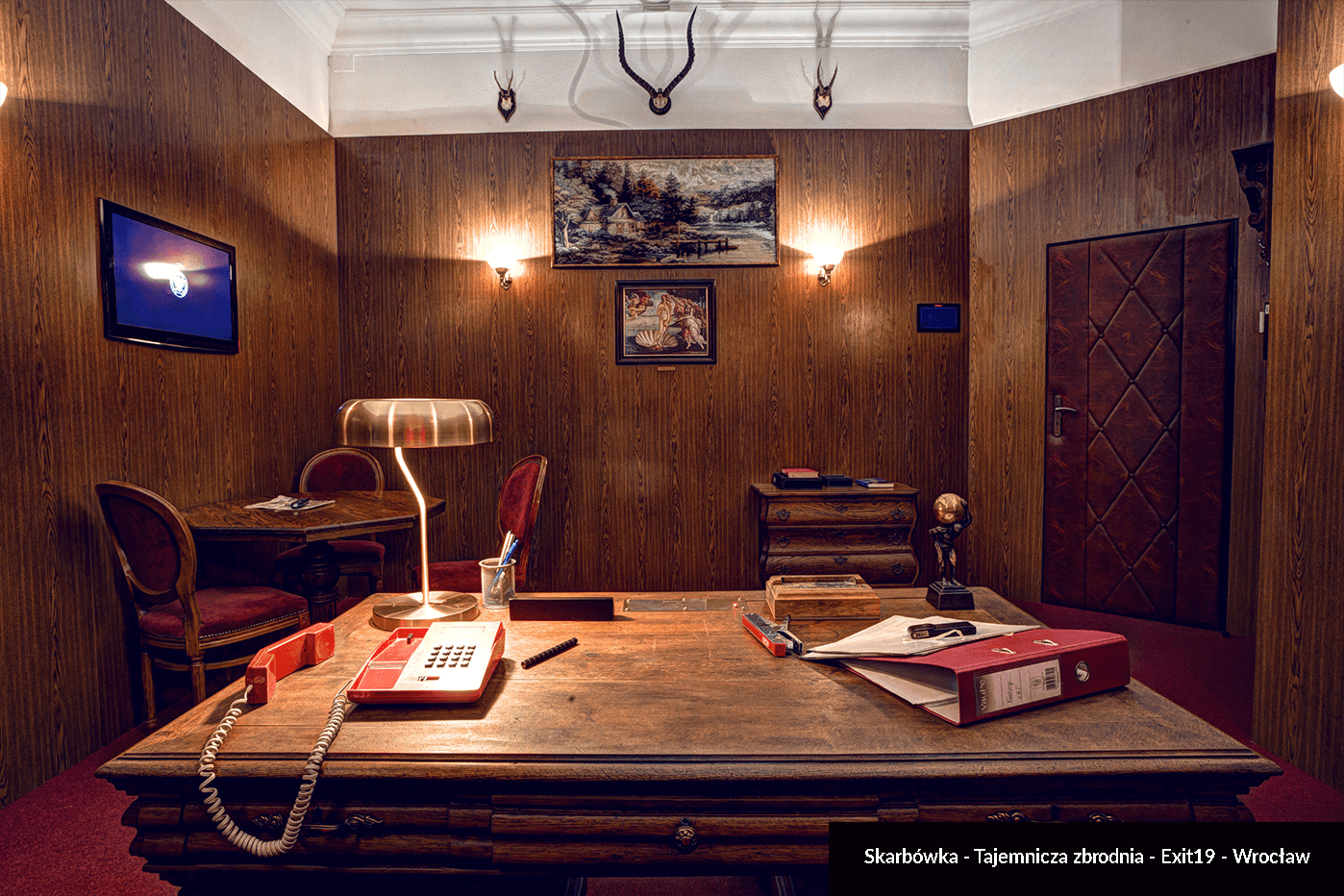 13. Museum of Illusions in Wroclaw
The latest attraction for kids (but adults likewise) in Wroclaw is the "Museum of Illusions" which opened in September 2021. 
Here you can find a lot of optical illusions and kids can explore physics, fiction and even learn to question their own mind in some cases…
Of course you can make a lot of pictures as mostly this place is about having fun and realising that very often our mind is playing tricks on us.
Although this one is more on the expensive side, all the time you have really friendly people around you who are guiding you through the different rooms and explaining to you very detailed what you see and why.
Our favourite is the room with the upside down gravity in the picture, but there is much more 🙂
Here you can navigate to it, not far away from the Cathedral Island.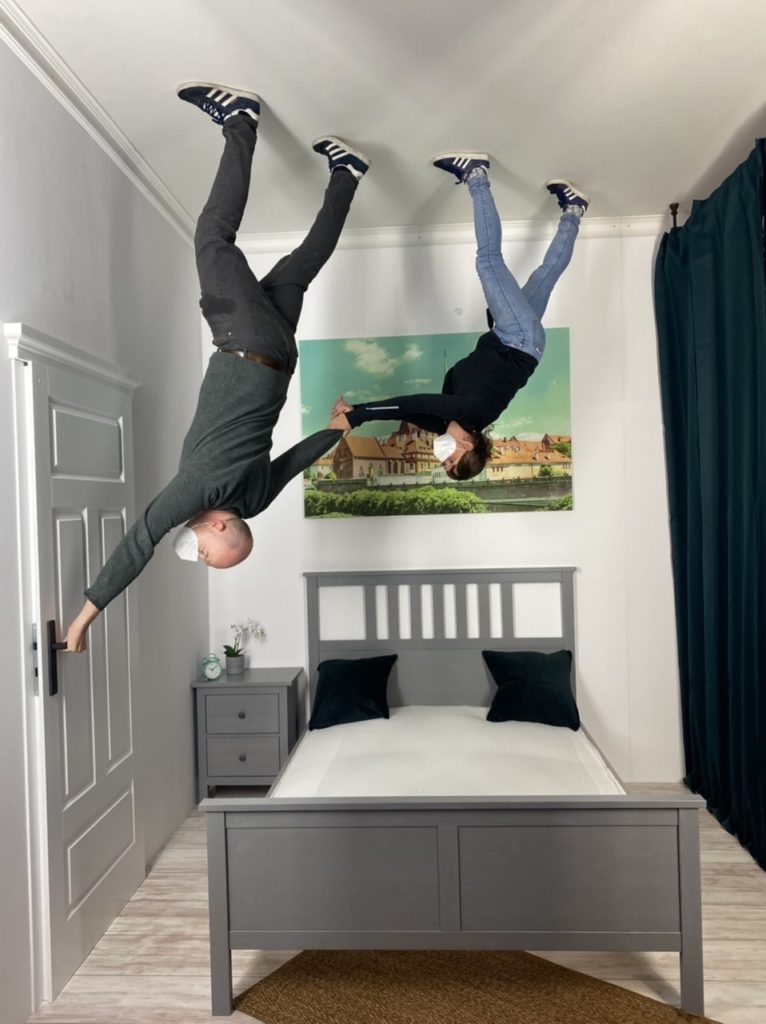 14. Enjoy a guided city tour for kids
We recommend three different city tours in Wroclaw specifically for families with kids! Online you will find the best available rate and also directly see the latest availabilities: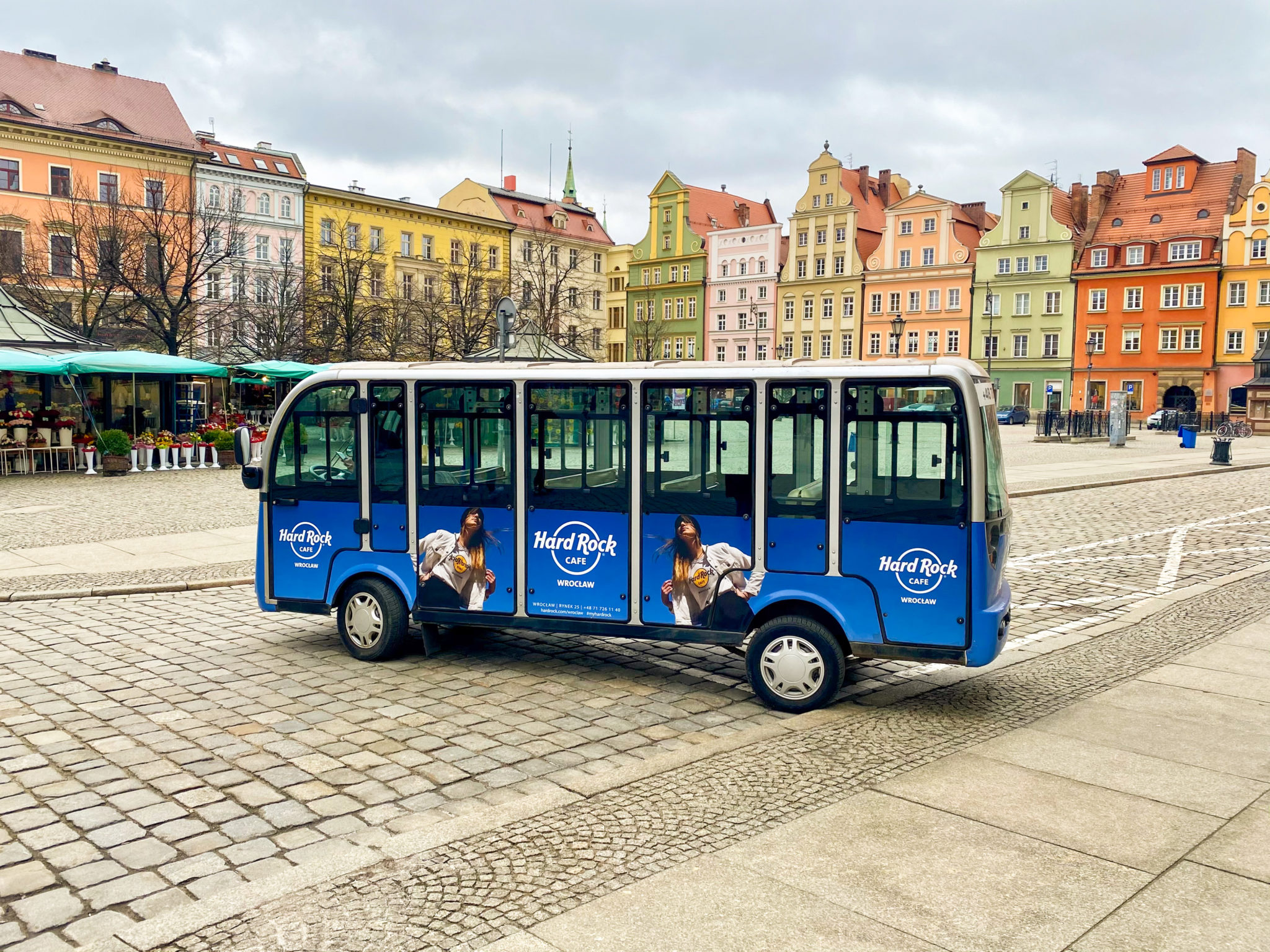 We hope that our post about the best family friendly activities in Wroclaw helped you a bit and provided some inspiration! 
If now you are looking for some more generic activities, we recommend you to check our activity-section over here. Alternatively, if you want to plan your trip to Wroclaw, we have some first-hand recommendations on the best places to stay, the best connections to Wroclaw and much more here.
If you have any comments, remarks or questions – please just use the comment section below this post.