Diesen Text gibt es hier auch in Deutsch
The best Fine Dining Restaurants in Wroclaw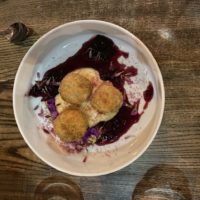 It is incredible to see how the food scene has taken off in Wroclaw. From traditional Polish cuisine towards neo-bistros with high class food to even hidden restaurants… Wroclaw has become the meeting place for foodies and fine dining in Poland.
In this article we will introduce you to the best-in-class Restaurants that Wroclaw has to offer. Most of them are priced above average but we assure you, they all are worth it! The higher price range of our recommendations is justified by the quality of the food, otherwise we wouldn't add them to this list. Again, we tried all of them ourselves and are frequent customers 🙂 
This post is also the perfect choice if you are looking for a romantic date or you might need to set up a business dinner in Wroclaw!
Nevertheless, if you look for more decent priced options, check out the following description and links:
€ – Street Food, Snacks and budget options if you are in a hurry or looking for not too expensive but good food
€€ – Restaurants, if you want to spend a nice evening with friends in a cool restaurant in Wroclaw
€€€ – Fine Dining, if you are looking for a top culinary experience in Wroclaw (here)
V&V – this is our special vegetarian and vegan section 🙂
If you want to stay with us in the Fine Dining recommendations in Wroclaw, let us get started and explore the top restaurants in Wroclaw together!!
Now it is time to get excited. In our humble opinion, this is the restaurant in Wroclaw where you can expect to get a best-in-class food experience. But NAFTA is not a regular restaurant…
It used to be sort of secret restaurant and you only got the location on the day of your fine dining experience. Well, with a little bit of research, you always found it online, and now it has "migrated" to being a regular location.
When you arrive, you will be wondering if you got into the right place. You might feel that in the very industrial area they order you to go, sketchy things might happen at night. But there is no reason to be worried, the opposite is the case!
In terms of food you can expect the highest quality and a very creative menu. Think about exploring tastes like wontons with pork cheeks and tapioca. Or steamed buns with rabbit and teriyaki sauce. The service is very attentive and can support you in a very knowledgeable way on which dish you should pick. And we did not even start to talk about the great wines they have!
NAFTA is definitely the perfect choice for special occasions like birthdays 🙂
Call +48 450 050 180 for reservations (required!).
Our next recommendation is also located in a special environment… You would not expect a world class restaurant in the middle of some huge apartment blocks.
However, Wroclaw is a city that keeps surprising… Why? There will be no menu here at STÓŁ na Szwedzkiej from which you could order dishes.
Instead, Grzegorz who is owner and chef will have a little interview with you, ask about your preferences, what you like and what you don't. Based on that input, he will create a 100% unique dish that is matching your expectations – or hopefully even exceeding it!
After we went the first time, we just made another booking just some days after… And yes, bookings are required!
Polish Kitchen, but innovative and modern – this is what you will find at Młoda Polska. The chef Beata Śniechowska is well known in Poland as she participated and won in the culinary show "MasterChef".
We have picked a vegetarian dish for the picture here as we have already quite some meat in this post 🙂 Check out this polish hummus with cauliflower, green beans, kale and couscous. 
A great combination as we believe, but also the meat dishes are amazing here! We recommend the meatballs with Kim Chi, Almonds and cheddar-purée. And don't miss out on the cocktails, in particular the one with white chocolate cream on top…..
The restaurant is located very central at the Salt Square, click here to navigate to it!
The Przystań restaurant is the perfect combination of many different factors. You will get excellent food from a regional but also international kitchen. The service has a high standard and of course the location is just one of the best in Wroclaw. In summer you can sit outside and enjoy a view towards the university – one of the largest baroque fasades in Europe. But even in winter times, the view on it is just amazing and compliments the food.
We recommend the duck breast as main dish and the salmon tatar as starter. If you are around in the cold winter season, watch out for the hot ginger & cranberry drinks, they will make you feel like home.
The mix of guests is typical for multicultural Wroclaw. You can observe business meetings, family celebrations and romantic couple dinners at the same time.
Located at Księcia Witolda 2 with a wonderful view on one of the main landmarks of Wroclaw, the beautiful university. 5 minutes from the city centre.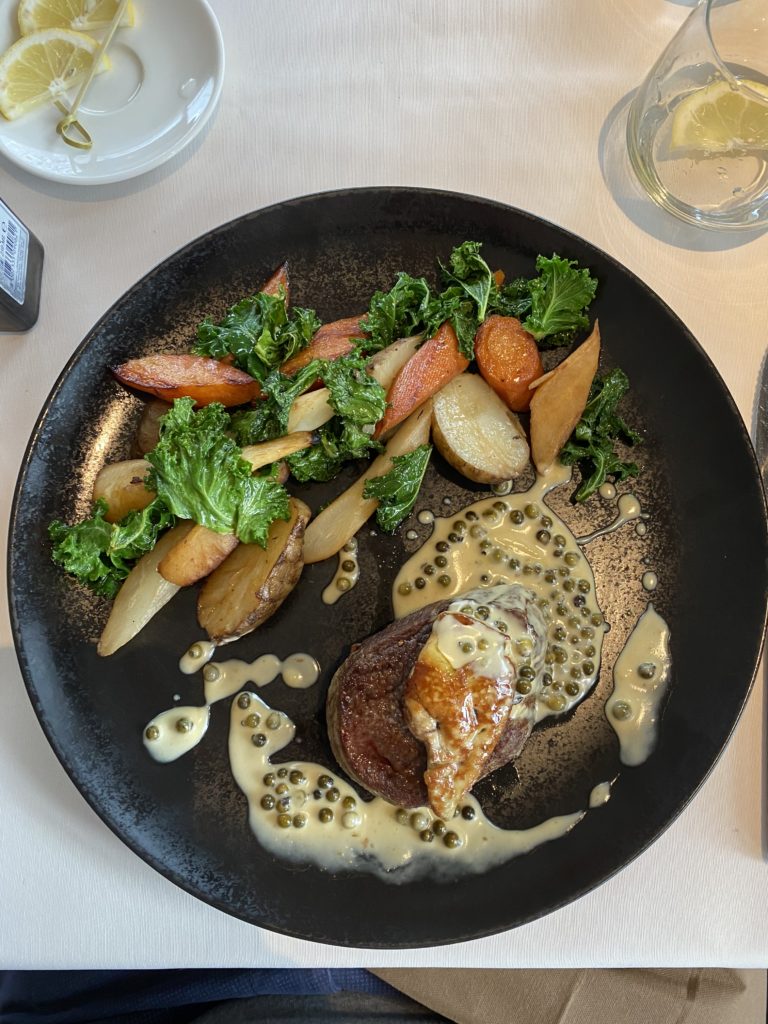 Super fresh ingredients, amazing vibes and outstanding Italian food – all can be found at AULA. 
This is one of our latest favourite fine dining restaurants in Wroclaw. As you see, we were lucky enough to try their fabulous black pasta with seafood.
The richness in taste can hardly be described with words, hence we encourage you to try this gem which is not in the city centre but more south. Just next to the water tower, one of the most impressive buildings in Wroclaw.
In terms of service this place is certainly in our top 5 in the city, very attentive and super friendly. Whatever you want to celebrate here, you will be in good hands.
AULA is located at Sudecka 96, click here to navigate.
How could we select one single picture to represent a 16 course menu? Well, it is clearly impossible with Noriko Sushi and we had to make a small selection to give you at least a little bit of impression of the culinary journey ahead of you.
Noriko Sushi is a 8 seat only restaurant where Marcin will treat you very well, believe us. We tried the Omakase tasting menu, which means as much as "I'll leave it to the chef".
In the 16 courses we got only the most pleasant surprises you can imagine and of course that varies depending on the season and which products are available in a great quality.
Don't expect boring california roll sushi here, but this is the place to be if you want to try real Japanese style sushi with the highest quality available in the region.
Click here for more info and bookings.
Update from December 2022: Noriko has moved to Warsaw, in our next bigger update, we will have to replace it 🙁
At first we were not 100% sure if we should add Forum Kulinarne to our list but in the end we decided to do it.
Why? Well, we really enjoyed the food there but overall found that other recommendations like Nafta, STÓŁ na Szwedzkiej or OK Wine Bar have still a much better price/value ratio and a higher level of service. 
However, most of our Fine Dining recommendations here require a booking in advance, in some cases even a couple of weeks before.
At Forum Kulinarne there might be a good chance actually to just walk in and find a table available, in addition it is centrally located between the Opera and National Music Forum, and as said, we really enjoyed the food. Try it for yourself and make your own verdict! We of course would be curious to hear about it in the comments below!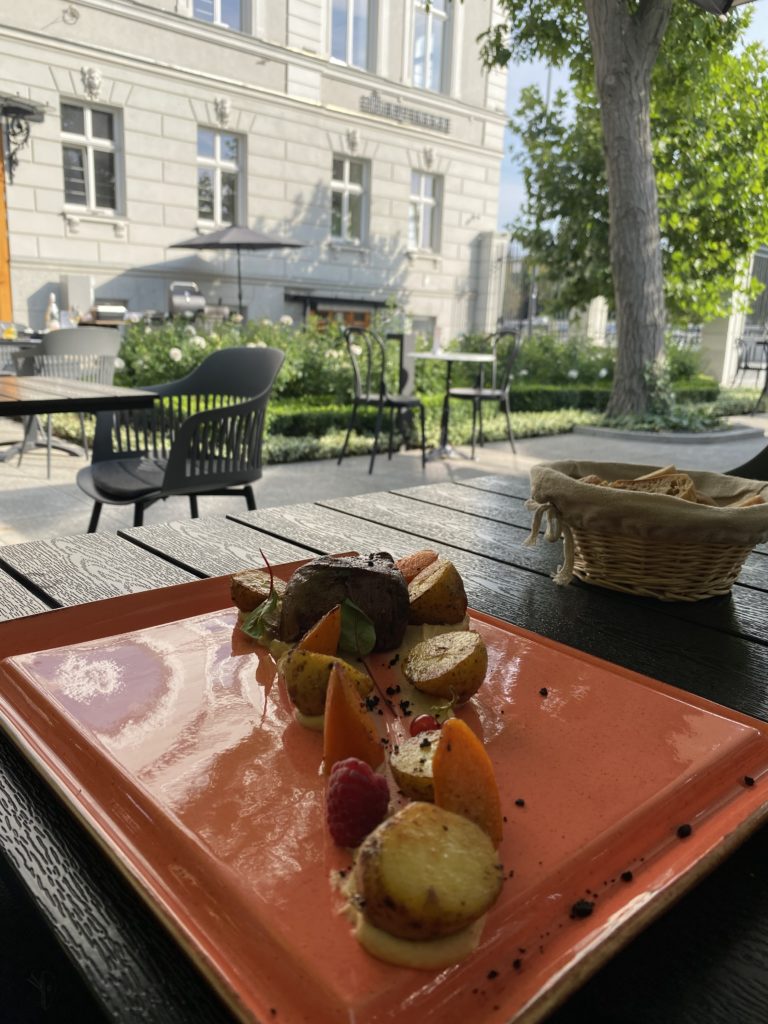 Another great place if you are looking for an extraordinary food and drink experience in Wroclaw is the OK Wine Bar, located in the little harbour Marina Topacz, close to the University.
They serve lots of fresh seafood, high quality steaks and of course: a largely extensive selection of wine. Last time when we have been mainly for wine, we also clearly found that there are only very few places with this level of service – highly recommended!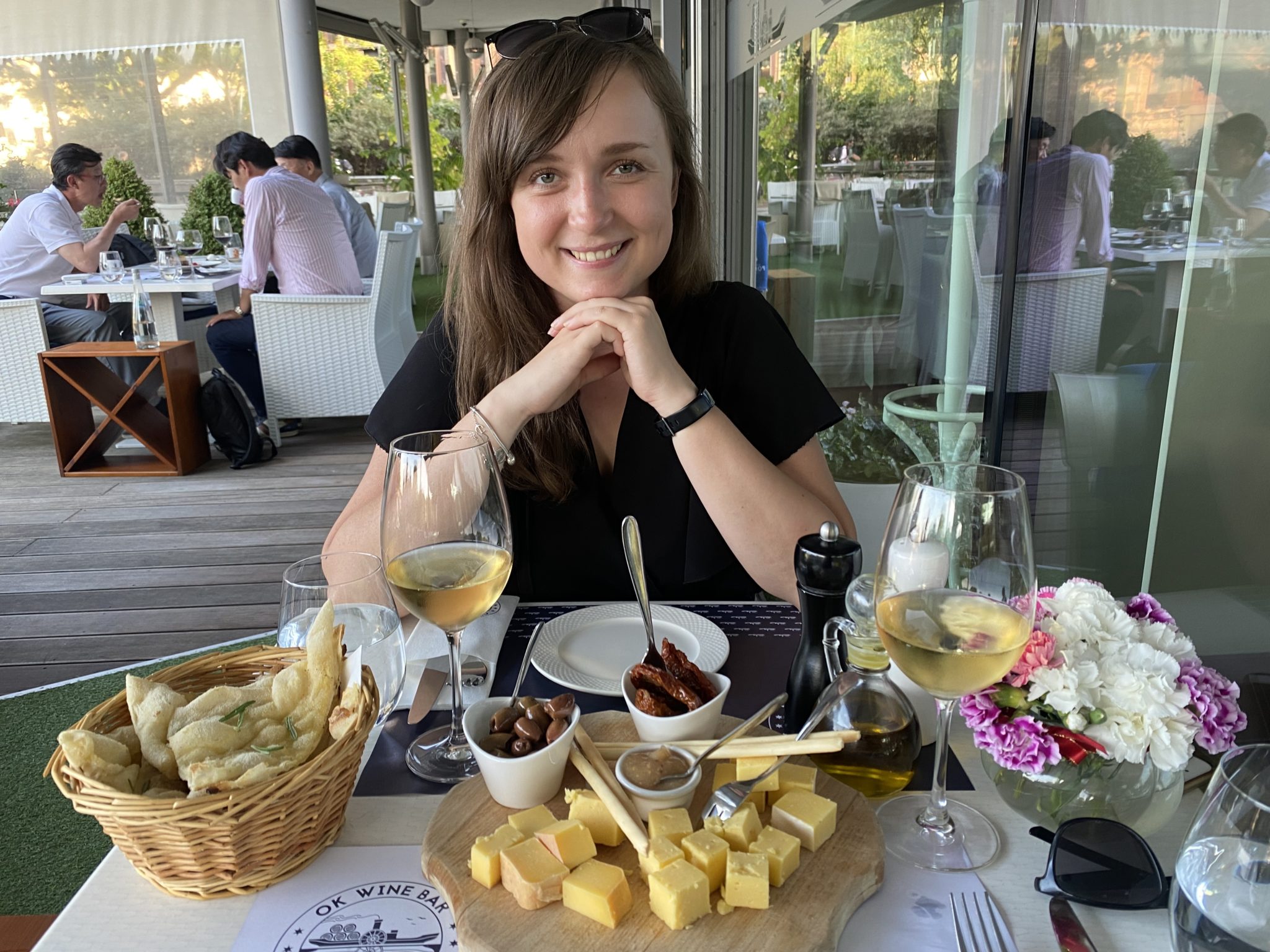 It took us quite a while to finally visit the Cork restaurant in the city center of Wroclaw – we always were too late in booking a table, but after calling around 1,5 weeks before going, it finally worked out!
The journey started for us with some olive oil tasting, which was prepared at the table – something we have not experienced before and was really nice! In the picture we captured a herring on rye bread with horseradish cream, fennel, pickled cucumber, onions, creme fraiche, dill and some olive oil combined with chives. Mhhhh!
We also recommend the lunch menus which provide great value for the price – just make sure to book a table 🙂
Our latest addition is a Korean Barbecue Restaurant. Every table has an integrated grill and if you want super authentic Korean Food – go here!
Despite all the Barbecue options with lots of little side additions, amazing classics like Bibimbap are available too.
Other Food Recommendations for Wroclaw
Looking for more basic food, maybe a traditional Bigos or some Pierogi? Then check out our other recommendations for amazing food in Wroclaw  here: