Diesen Text gibt es hier auch in Deutsch
Visit Hollywood – A Daytrip from Wroclaw to Görlitz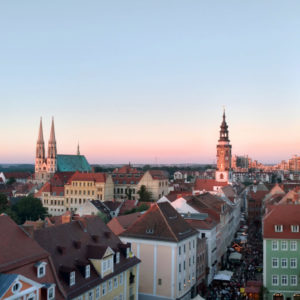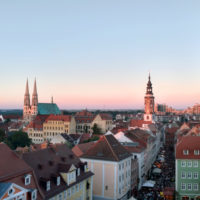 If you read our posts frequently, you already figured out that we are in love with Wroclaw… But there is another beautiful and underrated city not far away which we usually visit a couple of times per year. We are talking about Görlitz, just two hours away from Wroclaw. 
We really encourage you to visit this amazing city! But let's be honest, who other than some real locals could give you a better introduction to Görlitz? Right! That is why we invited Tessa from "Tessa Approves" to tell you a little bit more about the city where she lives…
Everyone has heard of amazing Berlin and Prague, and if you're reading this you've also heard about the lively and lovely city of Wroclaw. Right in the middle of these famous bucket list destinations is a little city of 56,000 people that also deserves your attention.
Maybe this is the first time you've heard of Görlitz. Or perhaps you've read something about the little German city with the funny name that Hollywood directors flock to? Either way, there are plenty of reasons to make time for this gorgeous little city in the far east of Germany.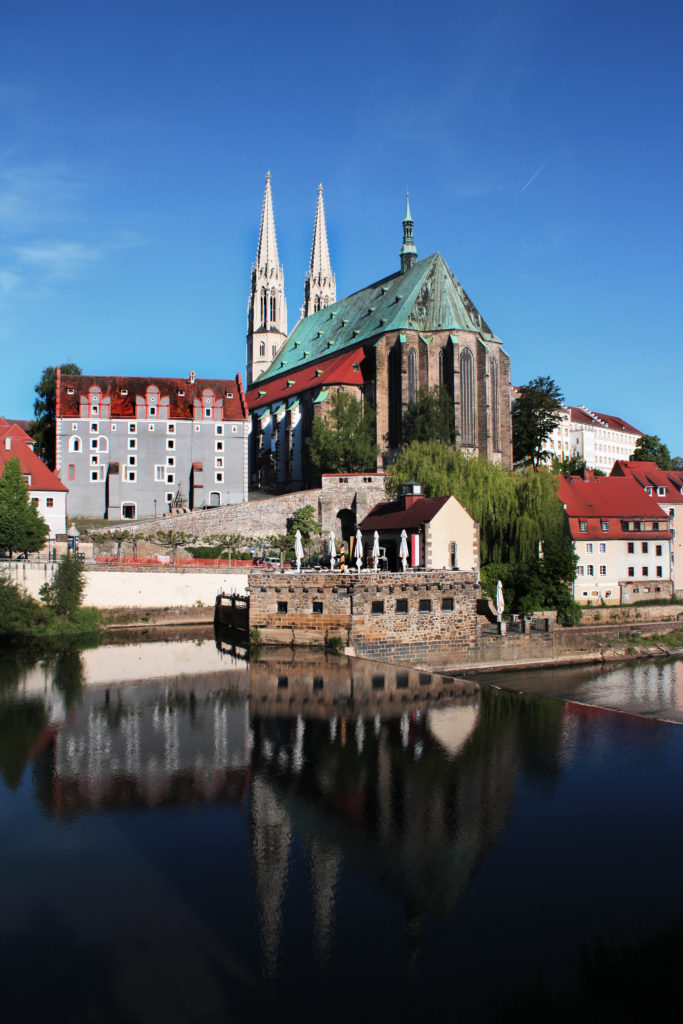 Walking through Görlitz is like taking a trip through time. As you walk the streets of our old town, you'll see original and lovingly restored historic buildings from many different eras – Gothic, Renaissance, Baroque, Gründerzeit and Jugendstil. The city has over 4,000 protected historical monuments! To put this in perspective, Berlin only has about 1500. 
Compared to other European cities of its size and cultural wealth, Görlitz has been very fortunate and was mostly spared destruction during the tumultuous events of the last century. This is why so many of its original old town is still standing. 
Not only were the buildings spared, but since the fall of the wall, the old town has been lovingly restored with big help from a mysterious donor who donated about 500,000 Euros each year for twenty-one years. The generous donor's identity remains a secret!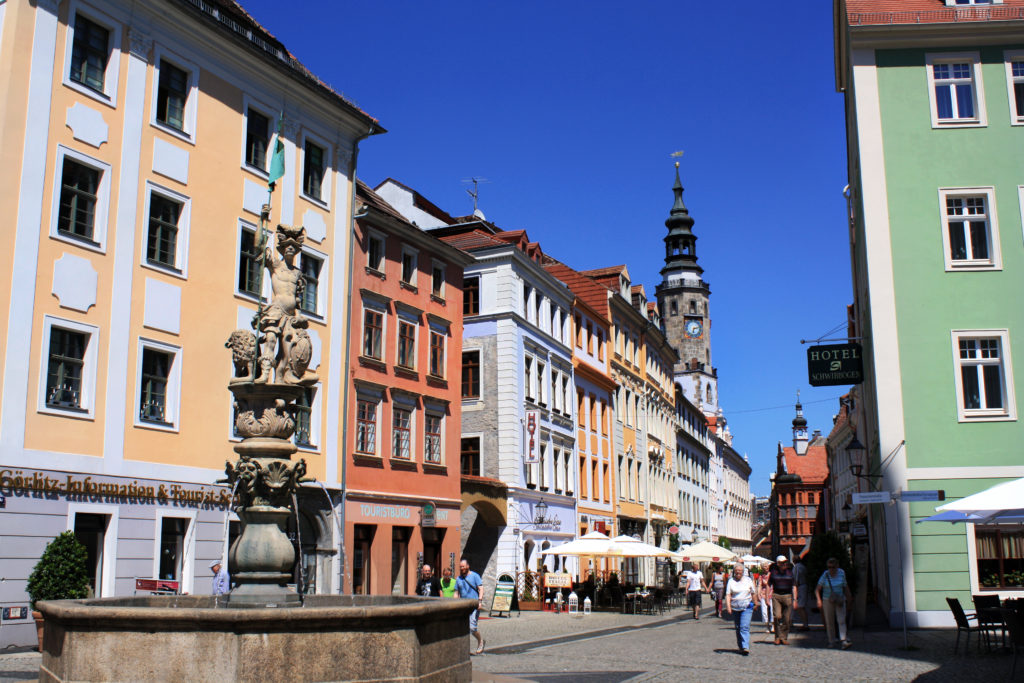 The city of Görlitz has recently received world-wide recognition for its popularity with filmmakers. By far the most talked-about site is the Kaufhaus, a beautiful structure and one of the best preserved Art Nouveau department stores in Europe. 
In 2013 film director Wes Anderson chose the Kaufhaus as the interior filming locations for his hotel in the film The Grand Budapest Hotel. But this isn't the only film location in our city – nearly every scene in the film includes a street our building in our old town. Wes Anderson wasn't the only Hollywood star to see the magic of Görlitz – Quentin Tarantino, Jackie Chan, Kate Winslet and Ralph Fiennes have also spent time filming in our city. 
That's why we've earned the funny nickname – Görliwood! The beautifully preserved streets here are coveted by filmmakers because they serve as perfect stand-ins for pre-WWII Berlin or Paris. Walking through the streets of our city, it's easy to see why it is so beloved by filmmakers.
One of the things that makes Görlitz so special is its geographical location on a river called the Neisse. Before the redrawing of borders after World War II, the town of Görlitzwas on both sides of the river.
Today, with just a short walk across the Altstadtbrücke (Old Town Bridge) in Görlitz you arrive in its other half, the Polish city of Zgorzelec. The proximity and partnership of the two cities makes Görlitz a unique location where both cultures can be experienced and can benefit from one another. 
Take a quick stroll across the bridge and you're in another country without any passport checks!
Celebrate Like the Locals
During the last weekend of August the old town of Görlitz transforms into one giant party with the Altstadtfest, or Old Town Festival, including a giant ferris wheel, multiple stages with live music, and more regional food, drink and crafts than you can possibly take in during one weekend! 
If that's not enough, the festival extends to the Polish side in Zgorzelec. During the winter, the Christmas market in Görlitz has been repeatedly rated top by visitors in Saxony and is known for its cozy atmosphere and outdoor skating ring. 
Besides these events, Görlitz is also host to various others, including a street theater festival called Via Thea and a Silesian pottery festival in July.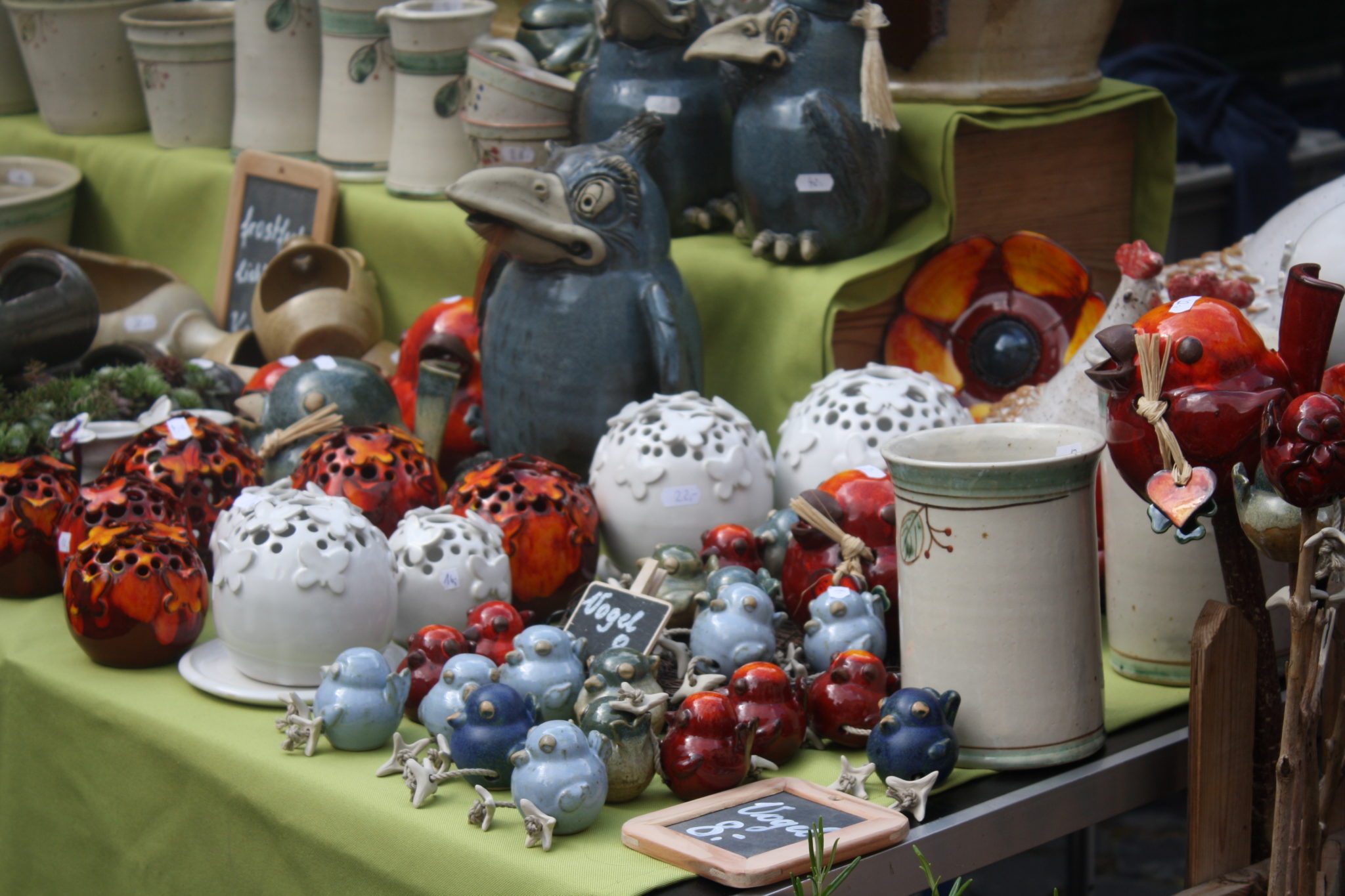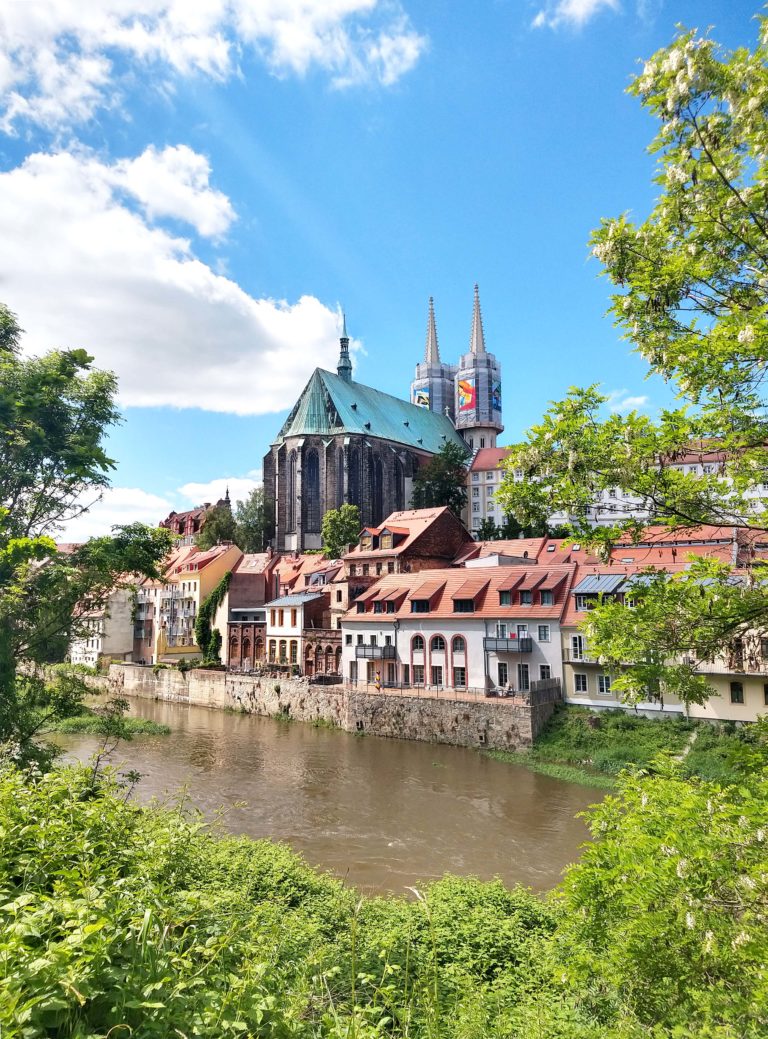 Görlitz also has a lot to offer for those looking to commune with nature. Along the river Neisse on the Polish side there is a wonderful new path for bikers, walkers and joggers that affords amazing views of the Peterskirche towering over the river.
The Landeskrone is the city's mountain. At 420 meters high (1378 ft), the mountain is a popular place for locals to hike and once on top, affords a beautiful view of the area. The mountain lends its name to the local brewery and while you are up there you can enjoy a cold Landskron.
A recent addition to the area is the Berzdorf Lake. Once a lignite mine, it was filled in with water in 2013 and is now a popular place for people from Germany, Poland and Czechia to swim, bike, cycle and play.
What Are You Waiting For?
Now that I've given you so many reasons to make time for Görlitz, I hope that you'll come and visit soon! Want to find out more? Visit my website or find "Tessa Approves" on social media: 
Görlitz also made it on our list of the best day trips from Wroclaw, if you are looking for more inspiration.
You want to find out how to get to Görlitz? In our post about how to get to Wroclaw we included some connections from Görlitz by train and bus.
Do you have some comments on this article? Have you already been in Görlitz? How did you like it?
Help us and also help other visitors by leaving your feedback in the comment section below!