Diesen Text gibt es hier auch in Deutsch
Why are there so many little dwarfs in Wroclaw?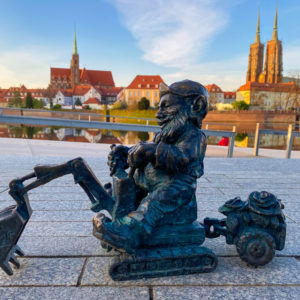 Who knows Wroclaw, will know them: Everywhere are little dwarfs in Wroclaw, performing all possible kind of actions. Sometimes funny, but also serious and thought-provoking, they are waiting for visitors who will make pictures of them 🙂
Today we will investigate: Where are the dwarfs in Wroclaw actually coming from and what is that all about? We did not create a map ourselves but of course we have additional information and resources available for you.
Where are the Wroclaw dwarfs coming from?
The dwarf hunt in Wroclaw is undoubtedly one of the most popular activities for visitors from all over the world. But how did it come about that the entire city is now virtually taken over by the little dwarf figures?
It started with a political protest in the 1980s – the so-called "Orange Alternative" movement – to show dissatisfaction with the communist regime. It is well-known how the communist government usually dealt with critics and how dangerous it could be to express an opinion that differed from the official line.
For example, anti-communist graffiti was regularly painted over so that its unwanted message was no longer visible. Starting in August 1982, members of the movement began painting pictures of dwarfs over the painted-over graffiti. Because wouldn't it be ridiculous if the government censored murals of dwarfs?
Over time, the colour orange crystallised as a response to communist red, and at protest events, participants began to wear orange headgear reminiscent of gnome caps.
Thus the "Dwarf Uprising of Wroclaw" became a silent but obvious form of protest.
Who was the first dwarf in Wroclaw?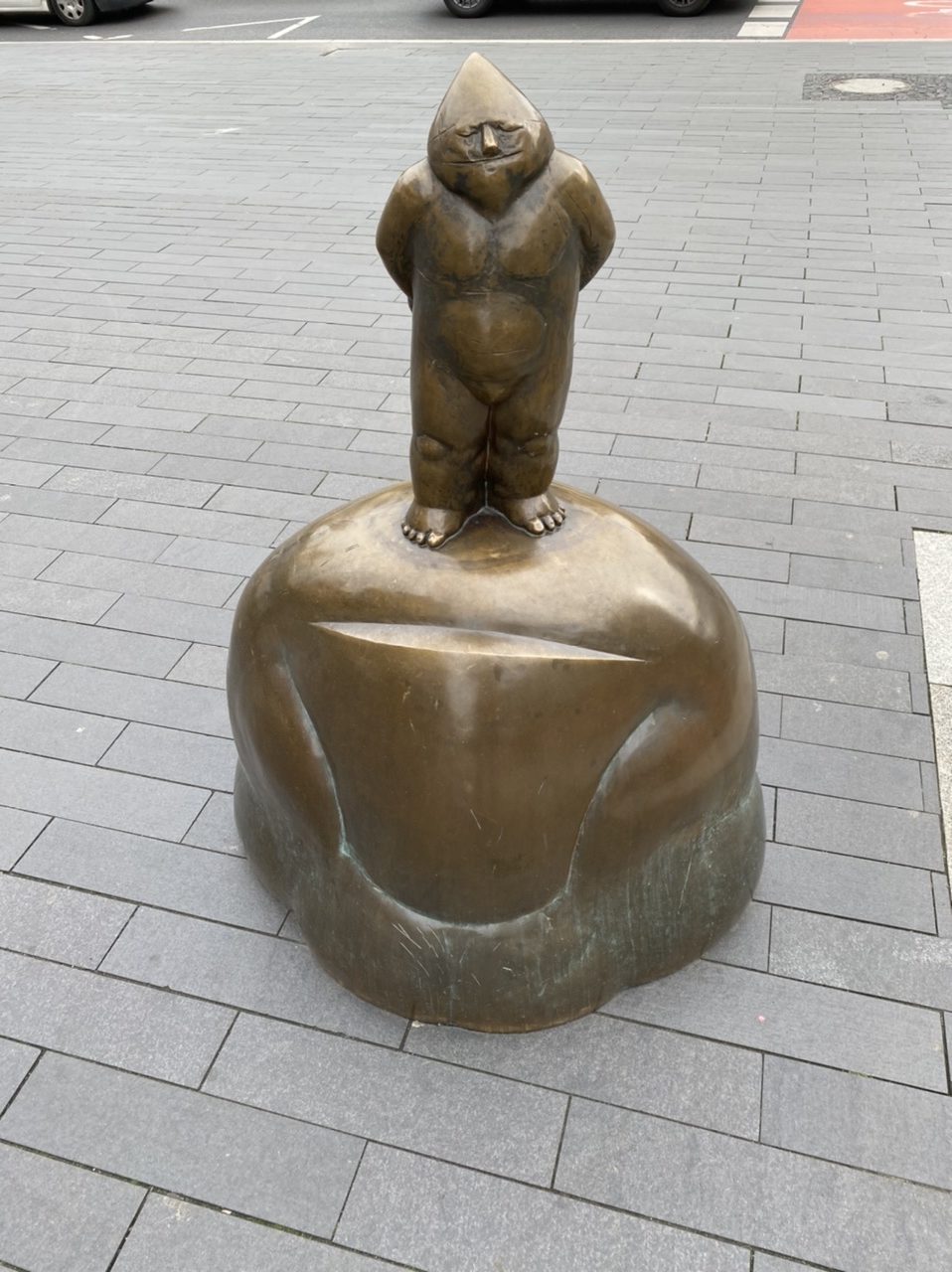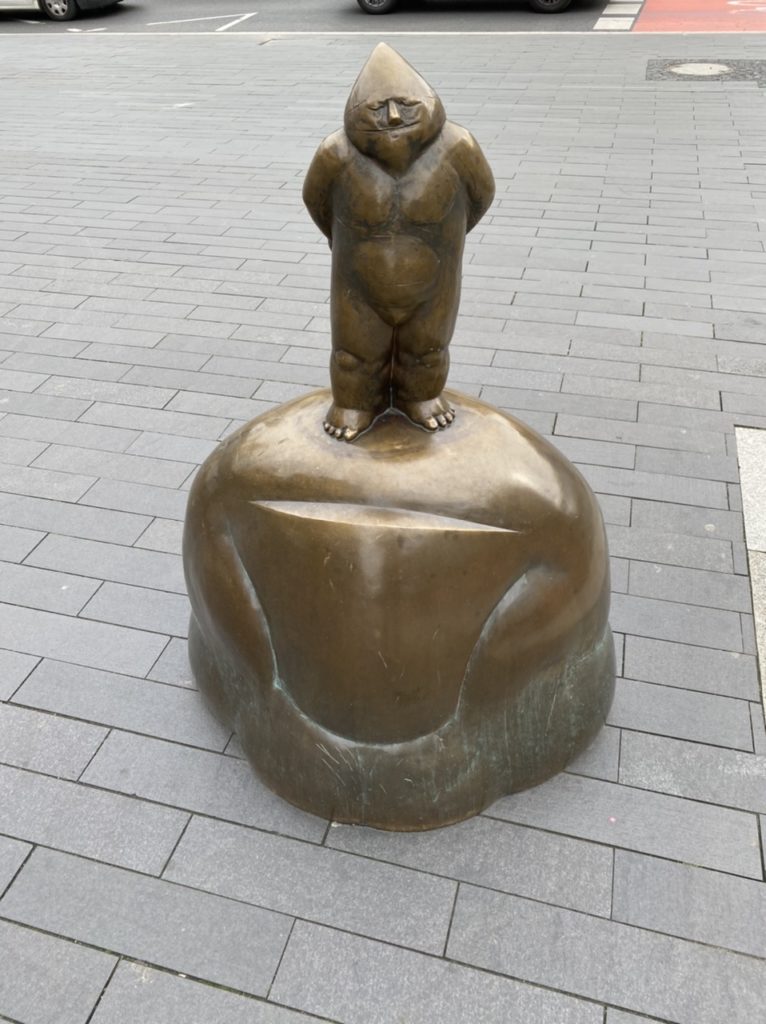 At that time, however, there were no bronze statues – their invasion began in June 2001 at ul. Świdnicka when Papa Krasnal (Papa Dwarf), a commemorative figure of the protests at that time, was erected. This triggered an avalanche of unexpected proportions. In 2005, another five dwarfs were erected in the city, all designed by the artist Tomasz Moczek. Since then, the dwarfs have miraculously multiplied almost exponentially; by now, every conceivable variation can be found. There is a dwarf orchestra, a prison dwarf, a selfie dwarf, a computer dwarf, a Martin Luther dwarf, and many more.
How many dwarfs are in Wroclaw?
The current number of dwarfs can only be estimated. According to some sources there are now over 700 little bronze statues in Wroclaw.
The official statistics on the official dwarf website krasnale.pl cannot be trusted: The Polish text claims that there are almost 500, but as soon as you switch the language to English or German, the number drops dramatically. Apparently the website has been revised, and it seems the other languages got removed now…
Perhaps it is this fact that fuels the dwarf hunt even further? At some point someone would really have to find out the actual number…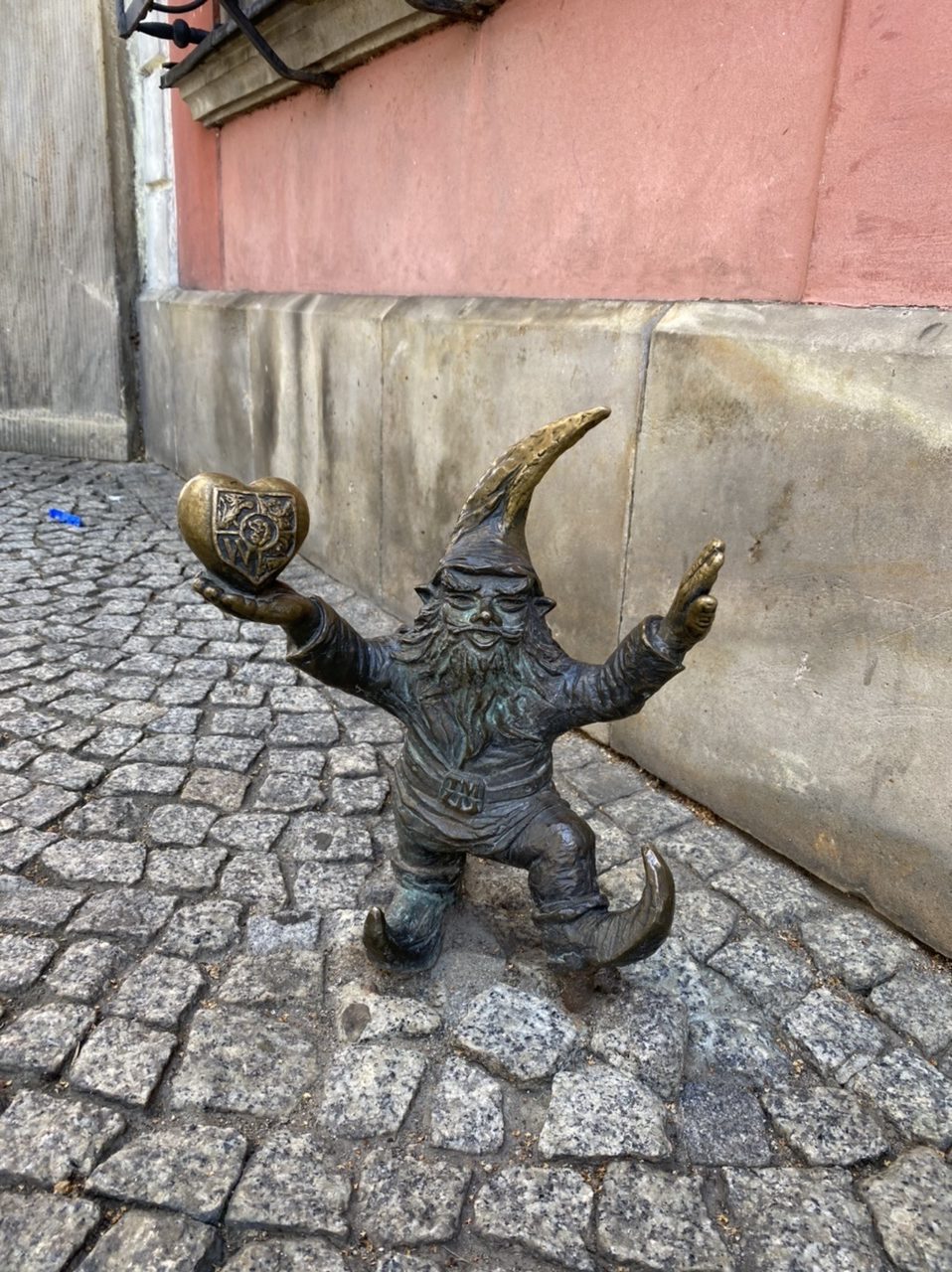 Is there any end in sight?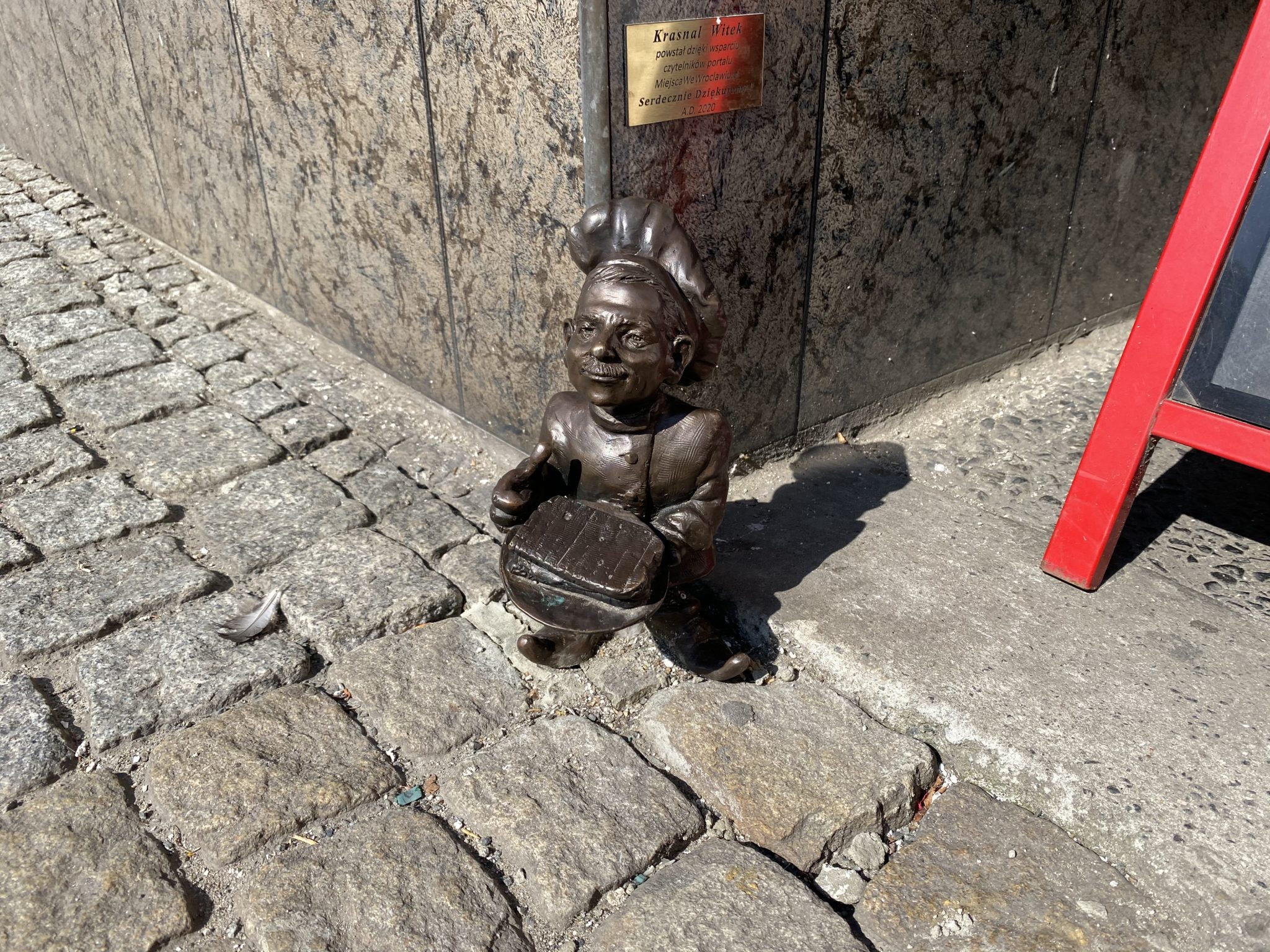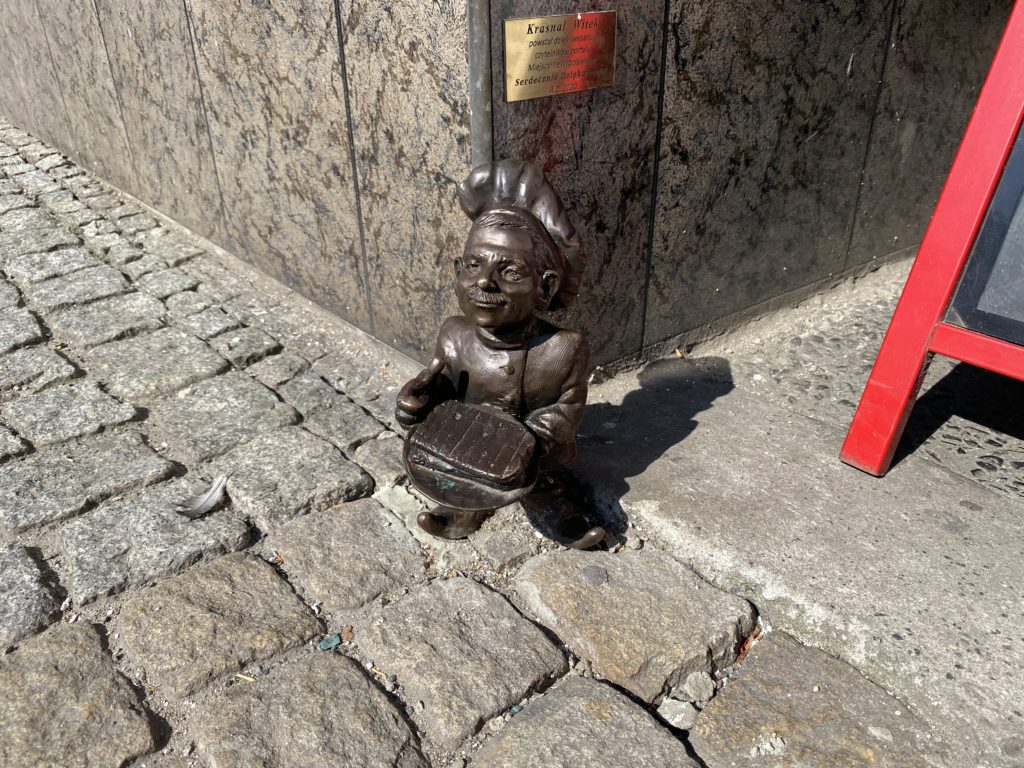 In any case, enthusiasm for the dwarfs among the people of Wroclaw hasn't dissipated. In 2020, Tadeusz Gawęcki, the founder of Bar Witek – a snack bar known for its huge portions – died.
Within days of his passing, a crowdfunding campaign was launched to have a dwarf dedicated to him. The 5.000 zloty needed for this came together within a few days.
Dwarfs outside of Wroclaw
When we visited Kaunas, the European Capital of Culture 2022, we were surprised…
Because one of the Wroclaw dwarfs is also there! So we can speak of a successful export product from Wroclaw!
In this specific case, however, it is probably more to do with the fact that Kaunas in Lithuania is a partner city of Wroclaw, and the dwarf has been a nice gift.
The Wroclaw gnomes can be found not only in Kaunas, but also in other cities all over the world. Where have you seen them outside Wroclaw? Write in our comment box below if you have seen any and let us know!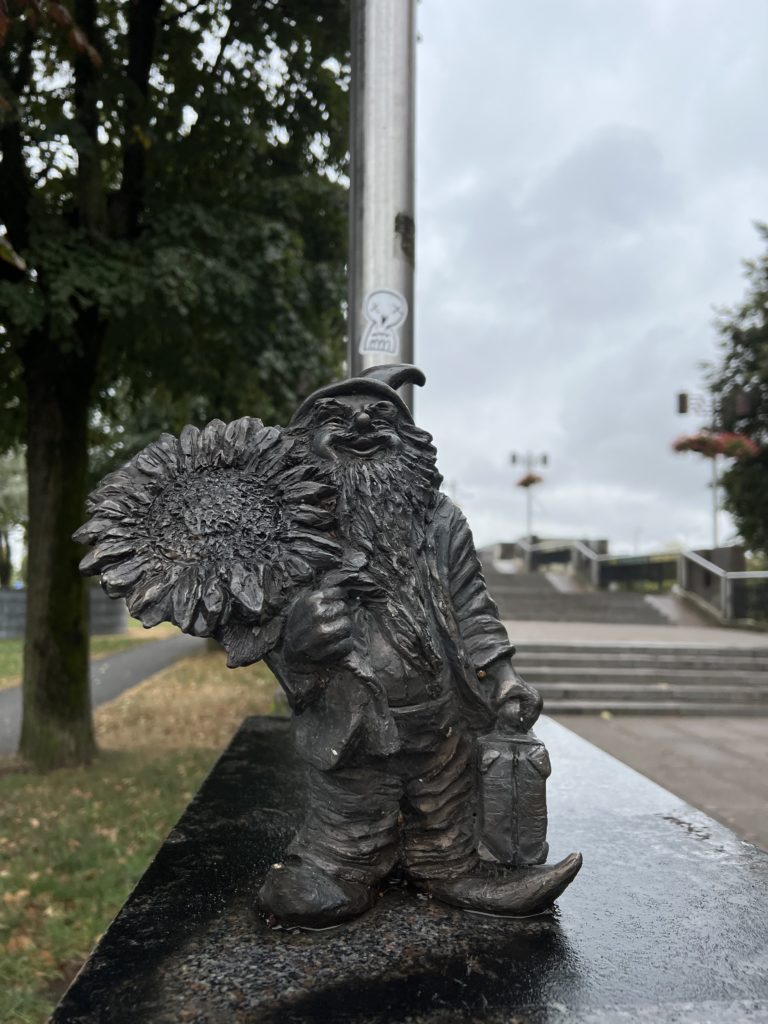 More Information about dwarfs in Wroclaw
Info:
This text was taken (in slightly amended form) from our alternative guidebook. Since February 2023, it is available as an English edition as well!
Join us and explore 100 extraordinary places in Wroclaw!