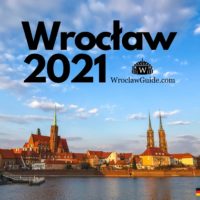 Our Wroclaw 2021 Photography Calendar
You are looking for a nice gift from Wroclaw? You want to support some local people and businesses in doing what they love, especially in difficult times? Then our new Wroclaw 2021 Photography Calendar is the right choice for you 🙂
We are very happy to announce that starting today you can order your own copy! Our beautiful calendars are now available on stock and will be shipped from Wroclaw. The first orders will get some nice postcards as little gift from us!
For the calendar we selected some of our favourite pictures that we made during the past years. In January we start with the beautiful illuminations from the Neon Side Gallery, walk past the Monument of the Anonymous Passenger in February before we arrive at one of the main landmarks in March – the Wroclaw University. But of course we also won't miss the Centennial Hall, the unique Water Tower, the Partisan Hill, the Penitent Bridge, the Market Square and more. Below you find a sneak preview of all pictures included.
For limited time we will cover the shipping cost and offer an early bird price for all destinations within the European Union! If you want to get a copy to any other destination or have any other questions, please send us a message here. We accept all major credit cards (including Apple Pay and Google Pay) and PayPal.
The Wroclaw 2021 Calendar
Our Wroclaw Calendar for 2021 with the best shots – the perfect gift!
19,95 EUR  only 14,95 EUR
In stock – dispatched within 3 days – incl. shipping
DIN A4 Format (297x210mm)
Grammage of 250 g/m²
First-Class Premium Paper
High Quality Colour Printing
PVC Protection Cover Page
Trilingual: Polish, English, German
The Odra River Wroclaw 2021 Calendar
Our Odra River Calendar for 2021 with lots of water – the perfect gift!
19,95 EUR  only 14,95 EUR
In stock – dispatched within 3 days – incl. shipping
DIN A4 Format (297x210mm)
Grammage of 250 g/m²
First-Class Premium Paper
High Quality Colour Printing
PVC Protection Cover Page
Trilingual: Polish, English, German